Although Semyon could not see what was near him, he sniffed everything, tried to feel and smiled, he had not even allowed himself to dream about something like this before. From the very birth, Semyon and his mother lived half-starved, and no one wanted them, so the dog is very surprised by the care from people. Semyon is currently on temporary care from a girl named Nastya.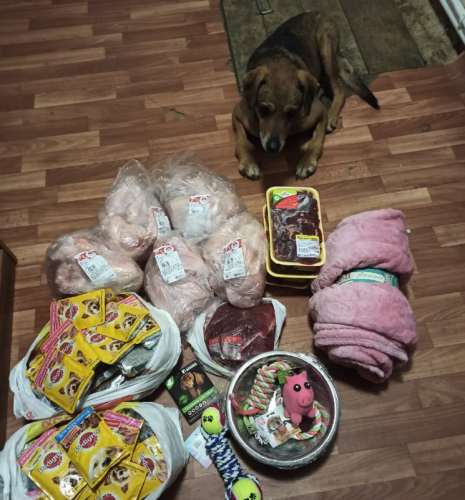 The next day, a car stopped near the door of the organization where Nastya works. Something was thrown out of the cabin and the car left. At first, it seemed that this was a toy, but no!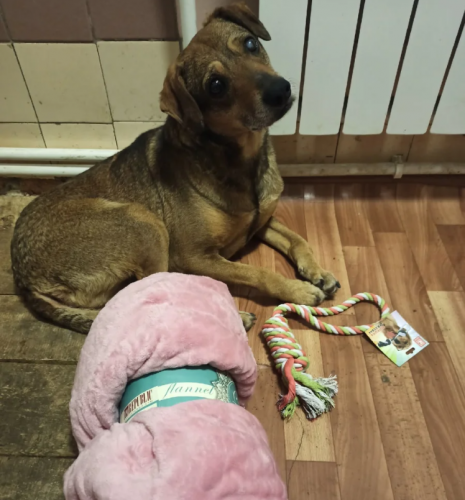 A small, frightened puppy was sitting on the sidewalk. It was very beautiful. The puppy looked at Nastya with its beady eyes.
So the girl did not return home alone. In her arms, she was holding a wonderful baby that looked like a plush toy.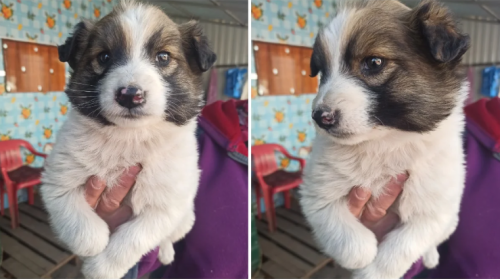 No one expected that Semyon would react this way to the new tenant. Having seen all the hardships of life on the streets, Semyon from the first seconds was imbued with sympathy and care for the little dog. He immediately shared his food and toys with the puppy and then lay down next to it so that the baby would not feel lonely.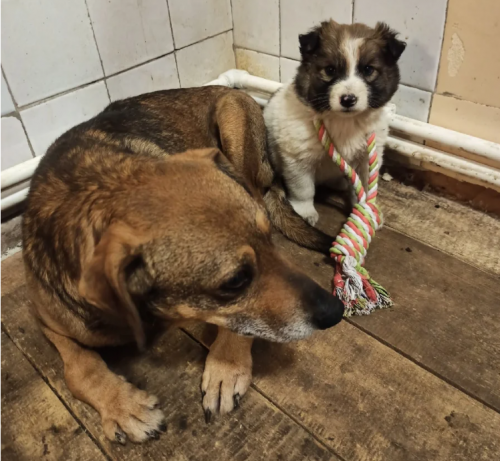 Semyon surprised us very much by how noble and decent a dog he is. He's so smart, kind, and compassionate. He remembers perfectly well how he was left an orphan not so long ago, so he feels sorry for the puppy.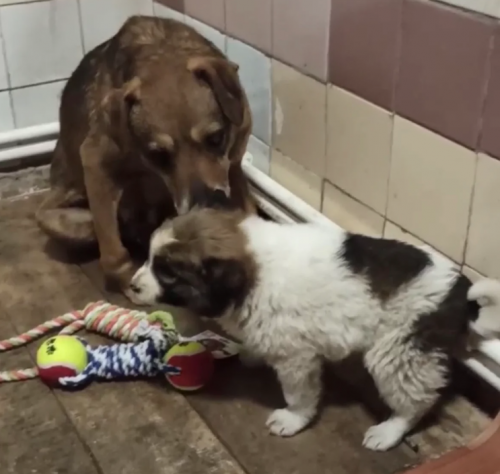 Now they sleep together by the heating radiator, eat from the same bowl, and quietly play on their bedspread.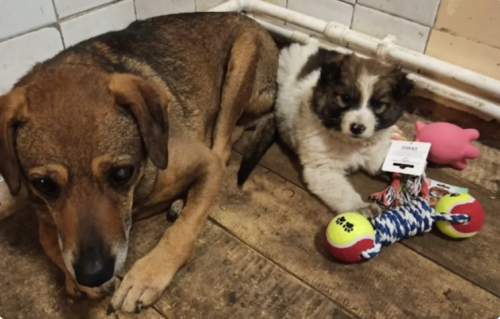 And the puppy turned out to be a cute little girl, besides very smart. She is only two months old, she is very affectionate and calm.