In the homeland of the Vikings in the harsh climate of Scandinavia, you expect to meet the same harsh people and bad weather, but not a « nice » cafe for rodents! Despite the stormy, full of conquests history, hospitable people live in the very north of Europe, who are happy even to mice! A few days ago, a rodent delicatessen store opened in Sweden!
There is Scandinavia with Vikings, conquests, and an unfriendly climate, but the mouse cafe is designed to introduce tourists to Scandinavia, where Santa Claus lives, reindeer ride tourists on a sleigh among fabulous snowy landscapes, and residents are always happy to treat a guest with aquavit. In Sweden, a tiny cafe for mice has opened in one of the walls of a local cafe in the town of Malmo.
In « Noix de vie » rodents can find their favorite treats – nuts, cheese, and miniature cookies. A tiny shop with sweets is made with such precision and grace that it will not leave anyone indifferent. The author of this creation wished to remain anonymous, leaving admiring tourists and locals only his pseudonym -AnonyMouse. Nothing is known about the patron who created this miracle, except his love for mice.
I must say, the store looks extremely plausible. At the entrance you can find a menu for today, posters of upcoming events (for example, the movie « Night of the Werewolf Rat » or an exhibition in the nearest gallery), there is a tiny bicycle and a trash can nearby, and roses grow on a miniature flower bed nearby. But the most fascinating thing about this store is that the lights are on at night in the windows!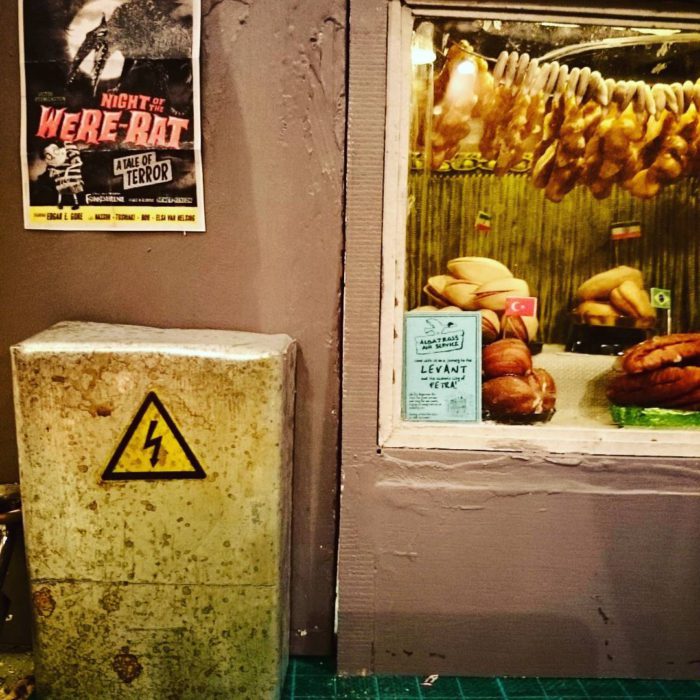 Finding a mysterious cafe for tourists will not be an easy task, because it is very small – only 30 cm in height and 70 cm in length! However, it cannot be said that the institution went unnoticed by the mice! You can already see the first pictures of the first visitors, although it is possible that this is the staff of a fabulous institution.