Ace was always a charming cat. But life was not too easy for him, as he lived as a tramp for many years. However, things got even worse for him, as he lost an eye because of an infection just a few days after he was rescued. But he remains as gentle and loving as he has always been.
But, unfortunately, due to his strange appearance (to some people), Ace seemed completely misunderstood by most of the people who crossed his path. This upset Ace's mother, Norma Malkovich, as she thought that no one would ever stop playing and hugging her beloved fluffy children.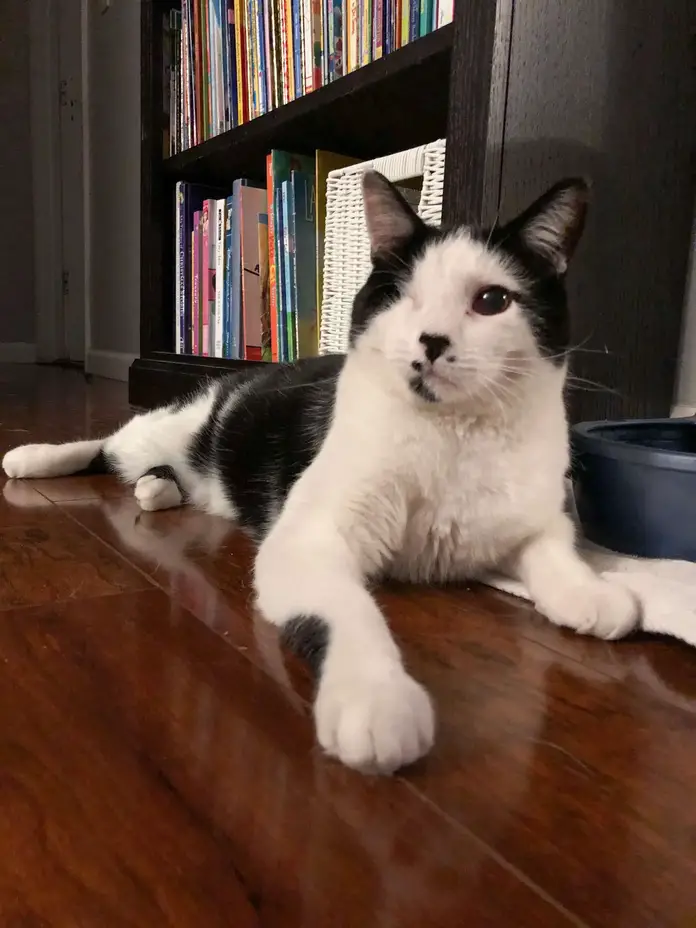 Norma and her family even feared that people might harm Ace, so they installed a security camera in front of their house, as Ace loves to spend time lying on the porch. But instead, they caught some heartwarming moments. As it turned out, not everyone was afraid of Ace. The boy visited the «misunderstood» cat almost every day and hugged him.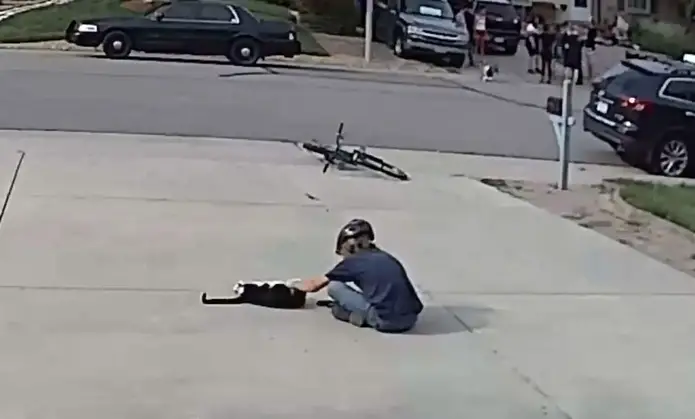 Watch these two friends spending time together, in the video below!
Norma is now more than delighted that her favorite cat is no longer neglected, and he has finally got the attention and affection that he has always offered to everyone! «Ace isn't a scary boy, and it just shows that looks aren't everything," she said. «Watching the video of Ace and his buddy shows that when given a chance for life, love, and family, animals with special needs and disabilities are also worth it.»