It's an emotional moment when a caring stranger comes to offer a little consolation to a grief-stricken creature. The poor cow-mother had just lost her child during childbirth, and she was sitting on the grass all alone when this kind-hearted man noticed her and joined in to show his affection. The touching moment was filmed by this man's wife!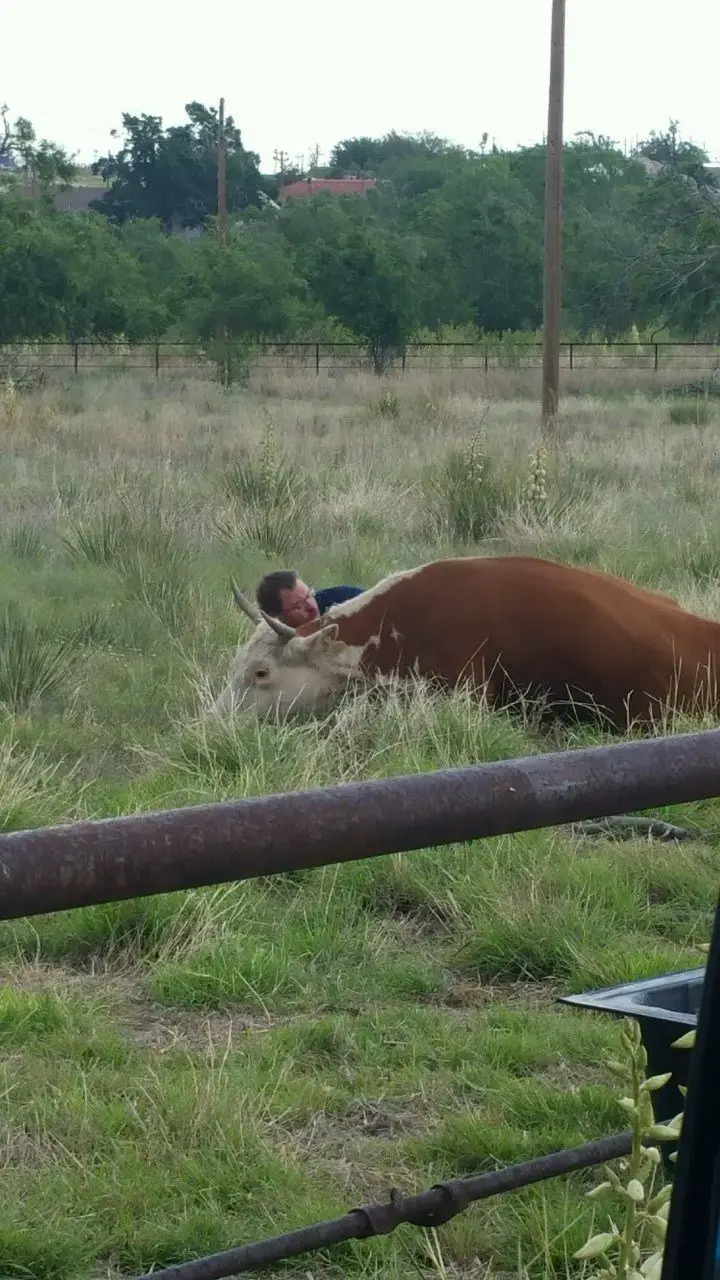 A 29-year-old man jumped over the fence from the side of the road, walked up to the cow, and spent a few moments with her! A touching scene was filmed on the camera of Benjamin's wife Kayla Tipps, and the photos went viral online!
«She was devastated. She was tired of childbirth,» said Kayla InsideEdition. «She lay down, and Ben lay beside her and sort of massaged her and calmed her».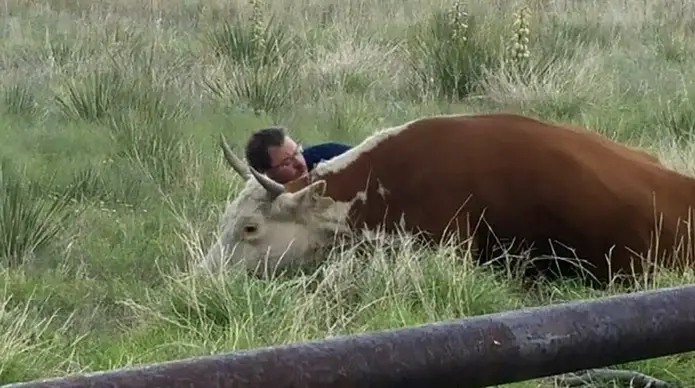 "A Texas man laid down next to this cow on Mother's Day to console her after losing her calf," someone captioned the photo online!