A tiny horse in serious trouble after being stuck in a mud pit got a second chance thanks to a good-hearted couple. Jordan Camille and his wife Candace were on their ranch in British Columbia, Canada when they spotted a herd of wild horses behaving unusually. But soon they realized that one of the foals was in danger and rushed to his aid. They even captured a dramatic rescue on camera!
For the Camille family, wild horses are very common. These majestic animals often find their way to the watering hole in their territory. But they never had a chance to get to know the horses as they avoided human presence. However, something strange happened this time. Jordan was looking at his fencing lines when he noticed that some horses – particularly the mare – were behaving strangely. But he soon realized the reason!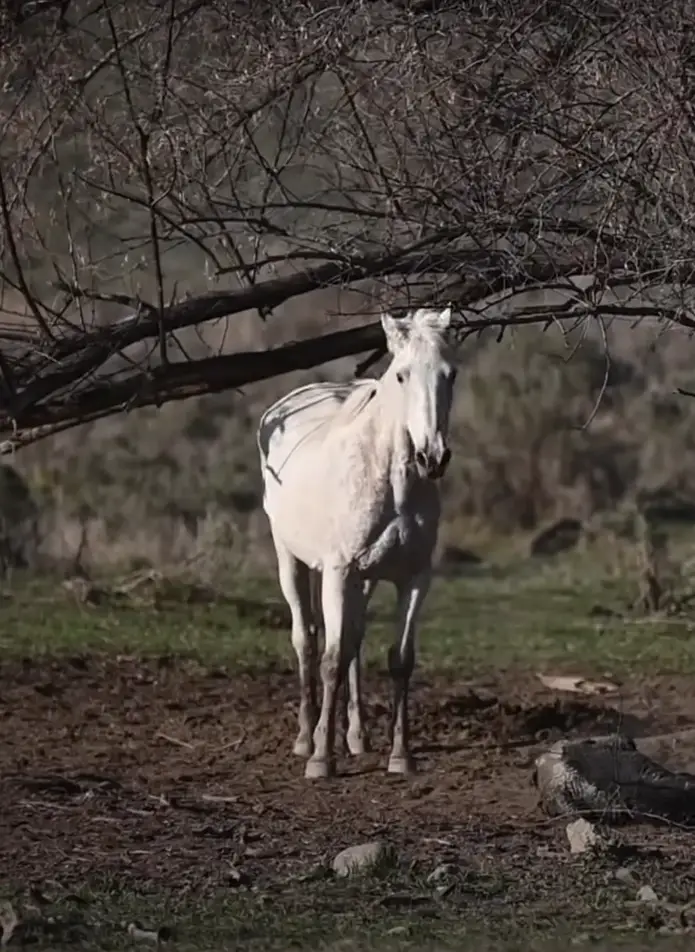 "Usually they run away," said Jordan Candace's wife to the CFJC today. "You can't really get close to them. They run away. But this time, that mare in the video kept coming a little closer. We made a loop around the ravine, and that's where we noticed the foal stuck at the bottom of the ravine in the mud pit."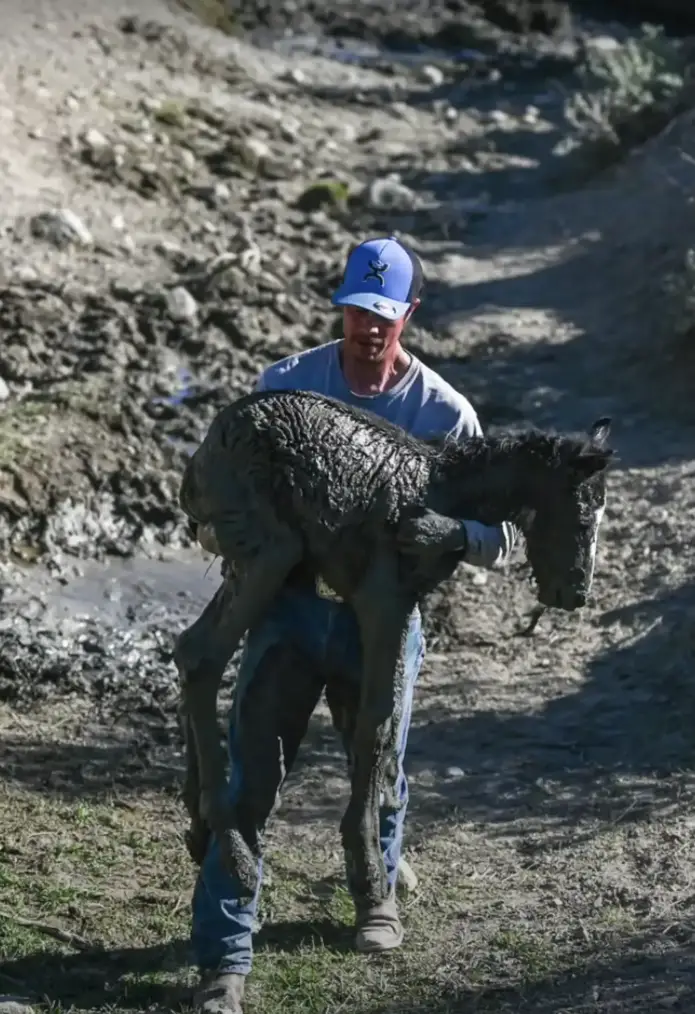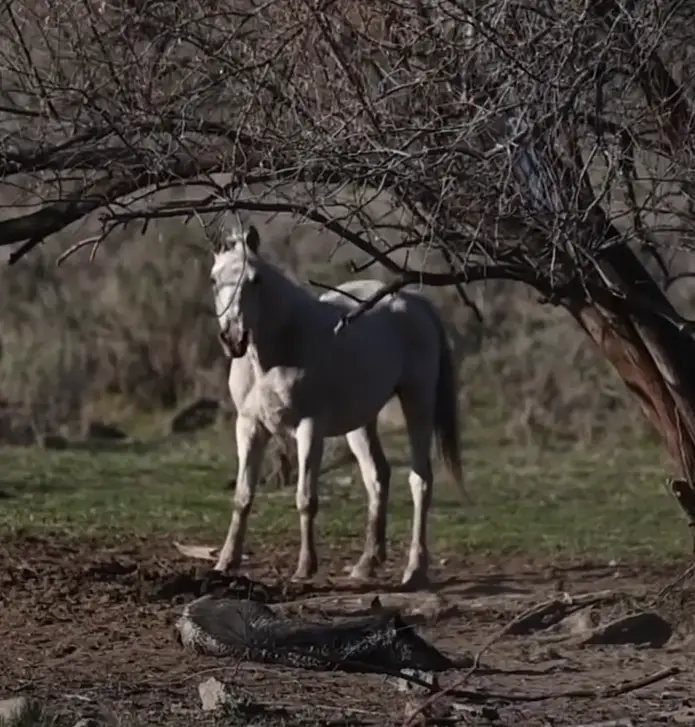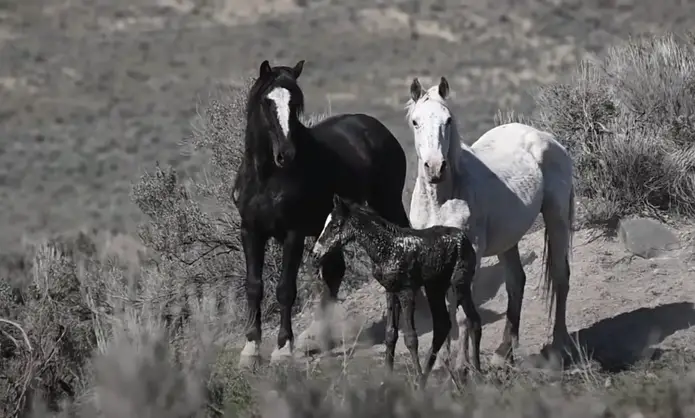 More about this heartwarming rescue below!