Two elephants who have been forced to spend their entire lives in a circus finally get a chance at freedom, and their reaction melts people's hearts. After more than 50 years in chains, these charming creatures were rescued and taken to the wildlife sanctuary, where they finally had a chance to enjoy a free and happy life.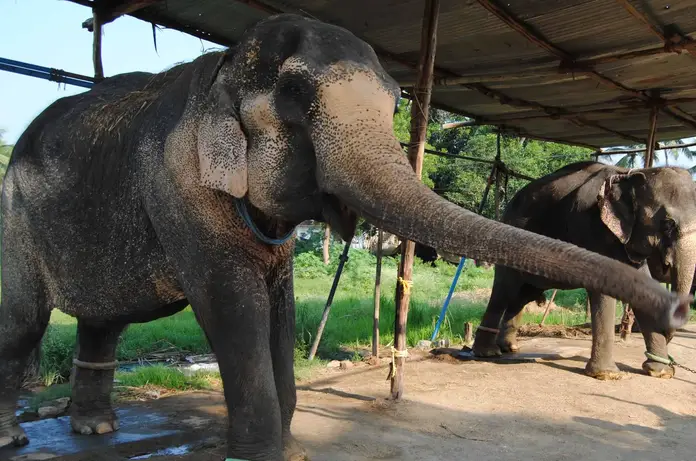 For Mia and Sita, life was extremely difficult. Forced to perform stunts and entertain the crowd in the circus, the two sisters were chained up for most of their lives. But all this suffering has come to an end thanks to Wildlife SOS, a rescue and wildlife conservation group in India.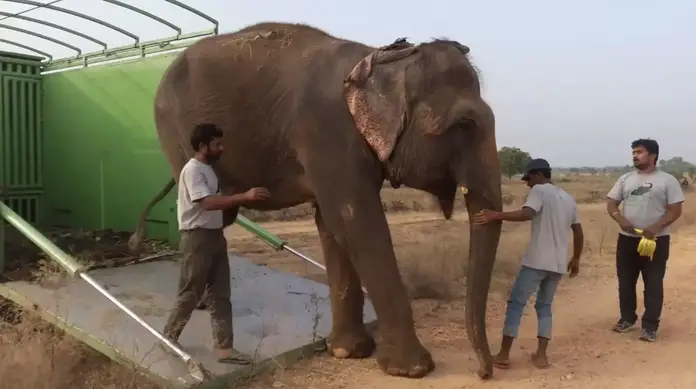 Thanks to these dedicated volunteers, two elephants were rescued and taken to the Elephant Center, a sanctuary where they can live in peace for the rest of their lives. After traveling 1,200 miles, Mia and Sita finally arrived at the center. They both looked exhausted and sick. Long years of suffering have left deep wounds on their bodies and souls, yet they have found the strength to enjoy their first moment of freedom.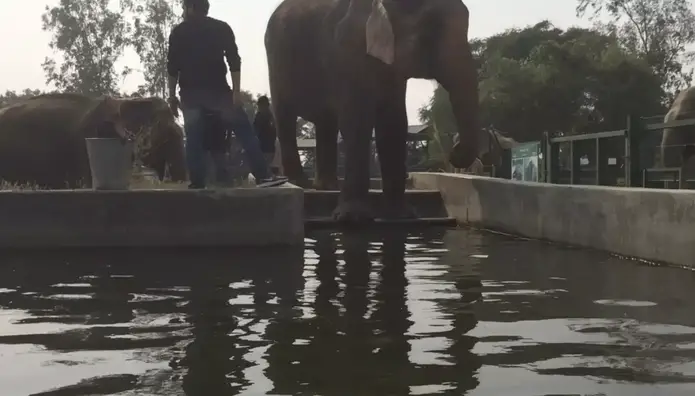 As Sita stepped into the pool for the first time in her life, Mia found another way to show her ease. She just lay down on the land to rest! The moment was so intense and emotional that it even brought the volunteers who helped these two gentle creatures to tears.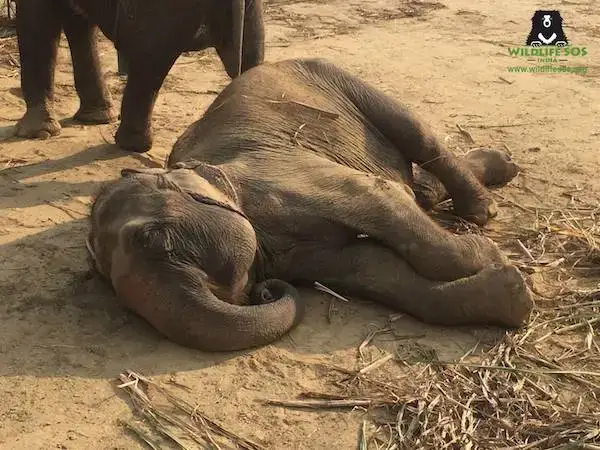 "Although we don't know when Mia was last allowed to do it, it's obviously what she had to do for a very long time". sanctuary wrote. "Daily rest is necessary for the elephant, but very often they are deprived of this necessity when they are chained to the front and back legs. That's what happened to Mia!"
Mia and Sita seem to be enjoying their new lifestyle, as both look happier than ever. But it'll be a long time before they recover!
"They already seem much happier," said Kartik Satyanarayan, co-founder of Wildlife SOS. "They almost feel that they will have a happier life, in which they will no longer be forced to perform in circuses – a life in which their aching and painful joints will receive the rest and care they deserve".
You can watch Sita enjoying freedom in the footage below!