A family from the American city of Phoenix noticed this homeless mother cat on their porch near the house. At first, they thought that the pregnant kitty had just come to ask for food, but then they saw that she had already started giving birth. The family decided to hurry.
The landlady could not leave the cat alone — she helped her with childbirth, adopted kittens, and immediately contacted Jin's Bottle Babies rescue center. The employee immediately arrived and took the cat family under her care. They were immediately taken for temporary care in the house.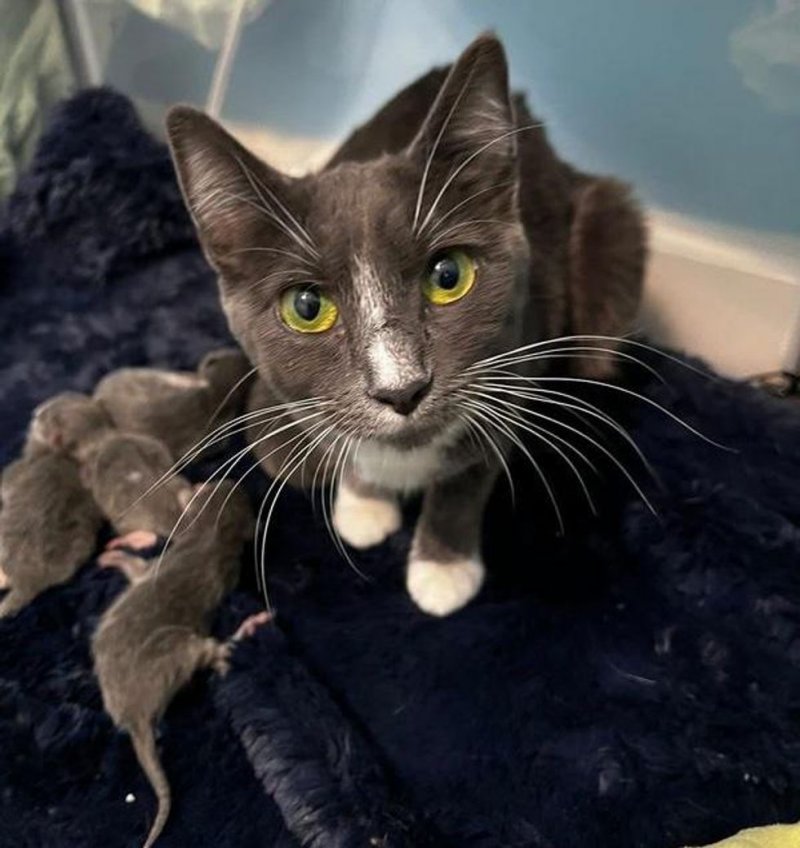 Six kittens were weak and weighed very little (from 60 grams), and the guardian was worried about them. She immediately placed them in a special incubator, where their body temperature was regulated. At first, the mother cat was afraid of everything new and hugged the kittens tightly.
However, after just a couple of hours, the mother cat realized that her kittens were completely safe there. She relaxed, purred, and continued to take care of them. The mom herself, who was named Marvel, also needed care — she had serious underweight.
Marvel turned out to be a very gentle, kind kitty — she constantly asked for affection and purred. She also showed sensitive care to her babies and did not take her eyes off them. With the help of this care, the kittens quickly recovered and gained strength.
When the kittens grow up, they and their moms will find permanent owners. In the meantime, they are enjoying their time together. Thanks to the kind people who saved this family!