There is no shortage of stories about the loyalty of dogs, and such touching pictures as these prove how affectionate they are. When the homeless man in Brazil was taken to the hospital, the doctors thought he was all alone in the world. But few people knew that he had one of the most wonderful, caring, and devoted friends waiting for him in front of the hospital.
For nearly 20 years, Luiz used to live on the streets of Cianorte City in Paraná, Brazil. Though without a family, he was never alone as his furry friends were always by his side, even during his most difficult of times. One night, the man suffered a stroke. Fortunately, some passersby noticed he was having some serious problems and they called for an ambulance. A few minutes later, Luiz was rushed to the hospital, but his worried friends never left him alone.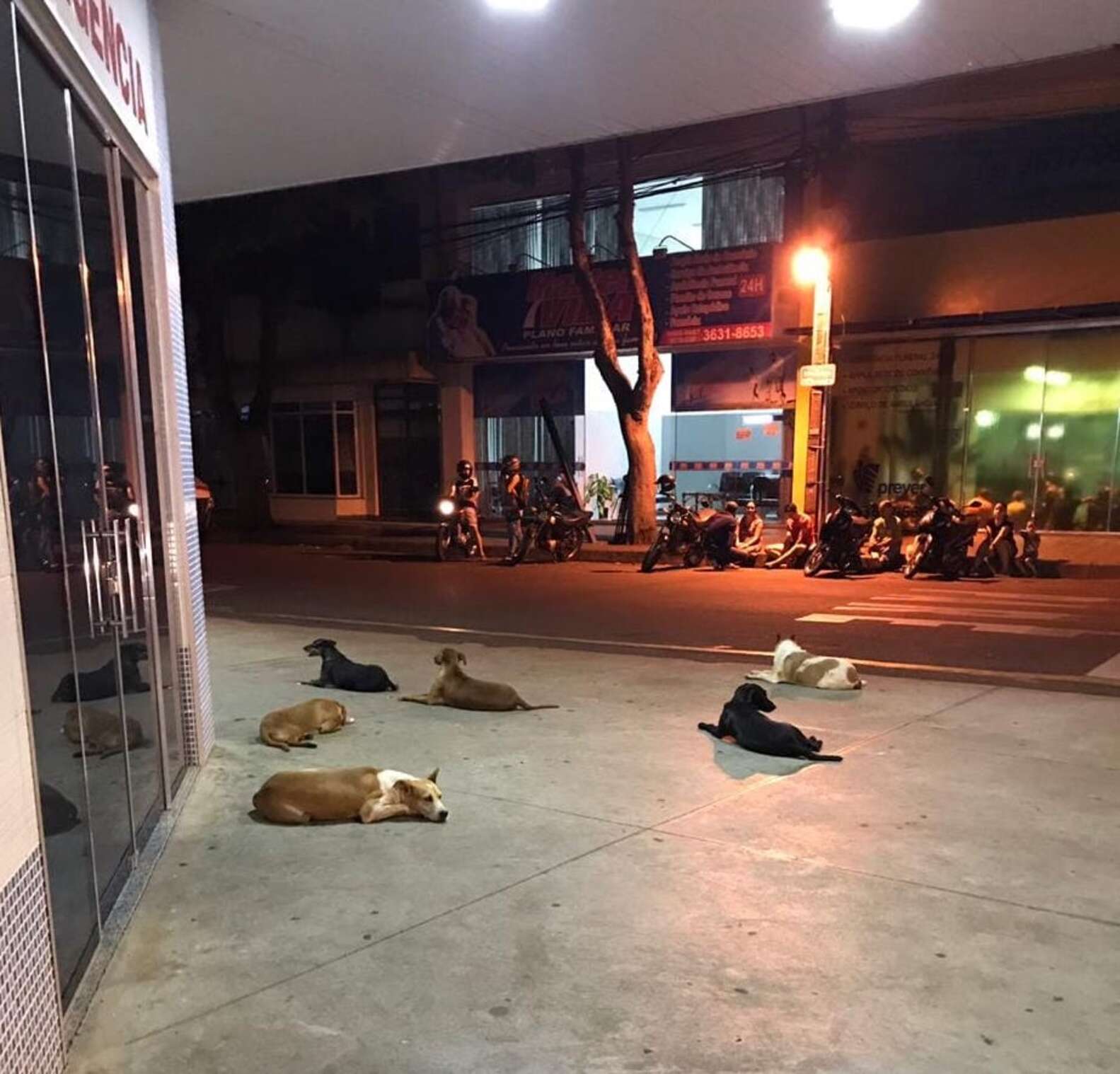 The six dogs Luiz was caring for, have all chased the ambulance to the hospital, and when they got there, they just laid down on the ground in front of the entry and patiently waited for their human to get better. The moment was captured on camera and went viral ever since.
When the workers at the hospital noticed the dogs were not leaving, they called the volunteers at the Amigos de Patas Cianorte – nonprofit animal welfare – to look after them. But none of the dogs wanted to leave the place, so they continued to wait for Luiz.
"He lives with his pals and treats them very well, he shares everything with them," Amigos de Patas Cianorte wrote on Facebook. "That night he had a stroke … his friends of paws accompanied him and they waited for him in front of the hospital. There they remain in vigil."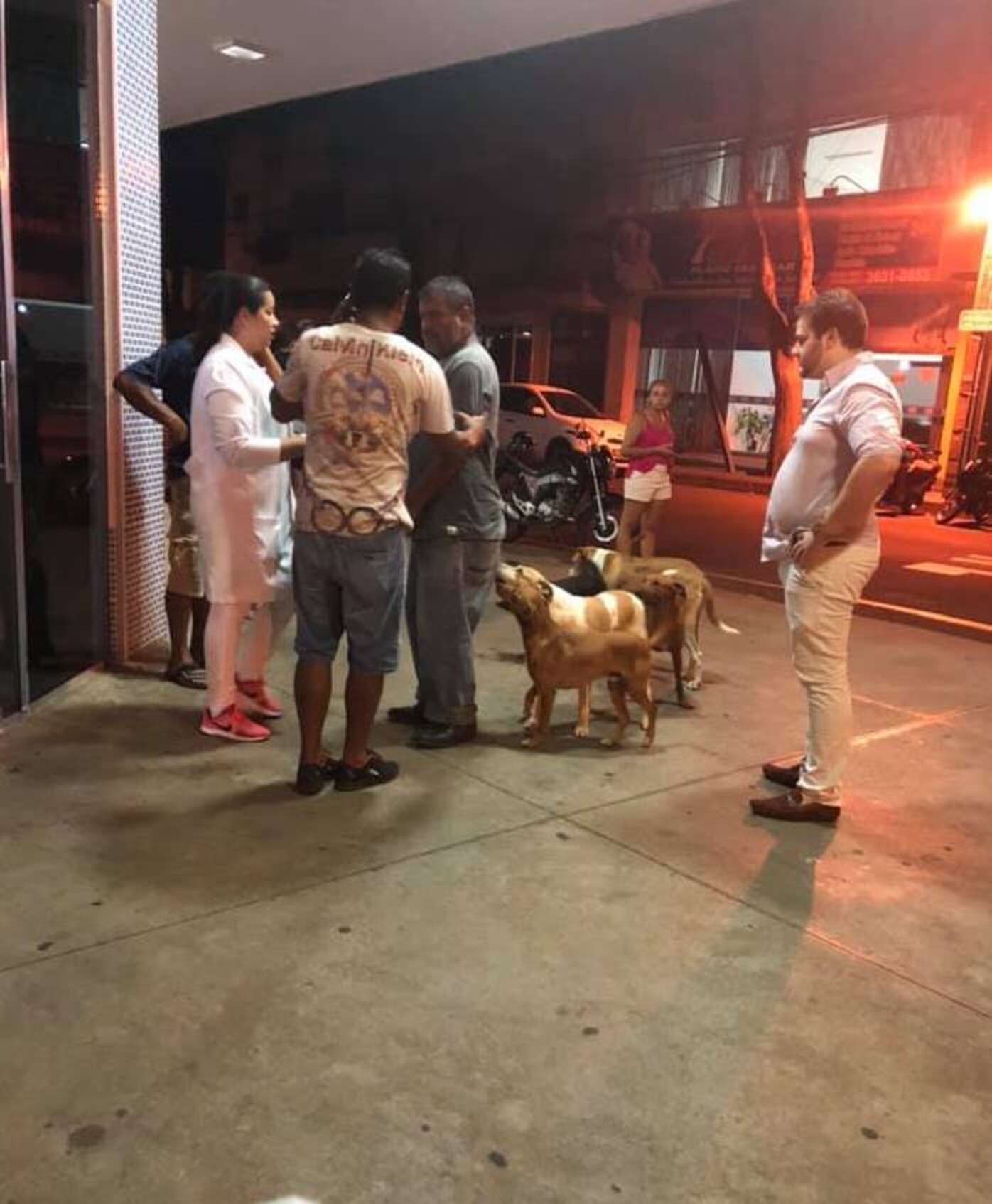 Only, the next day in the morning, Luiz was released from the hospital, but he got out on a different door – without knowing his loyal friends are waiting for him.
"The dogs were desperate," Simone Ziliane, a volunteer with Amigos de Patas Cianorte told Brazilian publication G1. "On Thursday morning, when Luiz was discharged and left with his brother through another door, the dogs remained at the hospital entrance. One of the volunteers from the NGO had to fetch Luiz at his brother's house and take him to where the dogs were for them to leave the front."
Ultimately, Luiz and his caring friends have been reunited!