A left-behind puppy finds all the comfort and affection it has ever needed next to its best friend a human child. The duo grew up together when they were three months old, and their inspiring friendship is the story that warms your heart!
Callie was just a tiny puppy when a loving family found it tied to a fence. They had no idea how the poor little soul ended up there, but judging by how confused and scared it was, it was more than obvious that it wasn't treated well by its previous owners. Since the young couple had a newborn baby, they thought it would be nice for him to grow up next to a furry friend, so they adopted Callie straight away.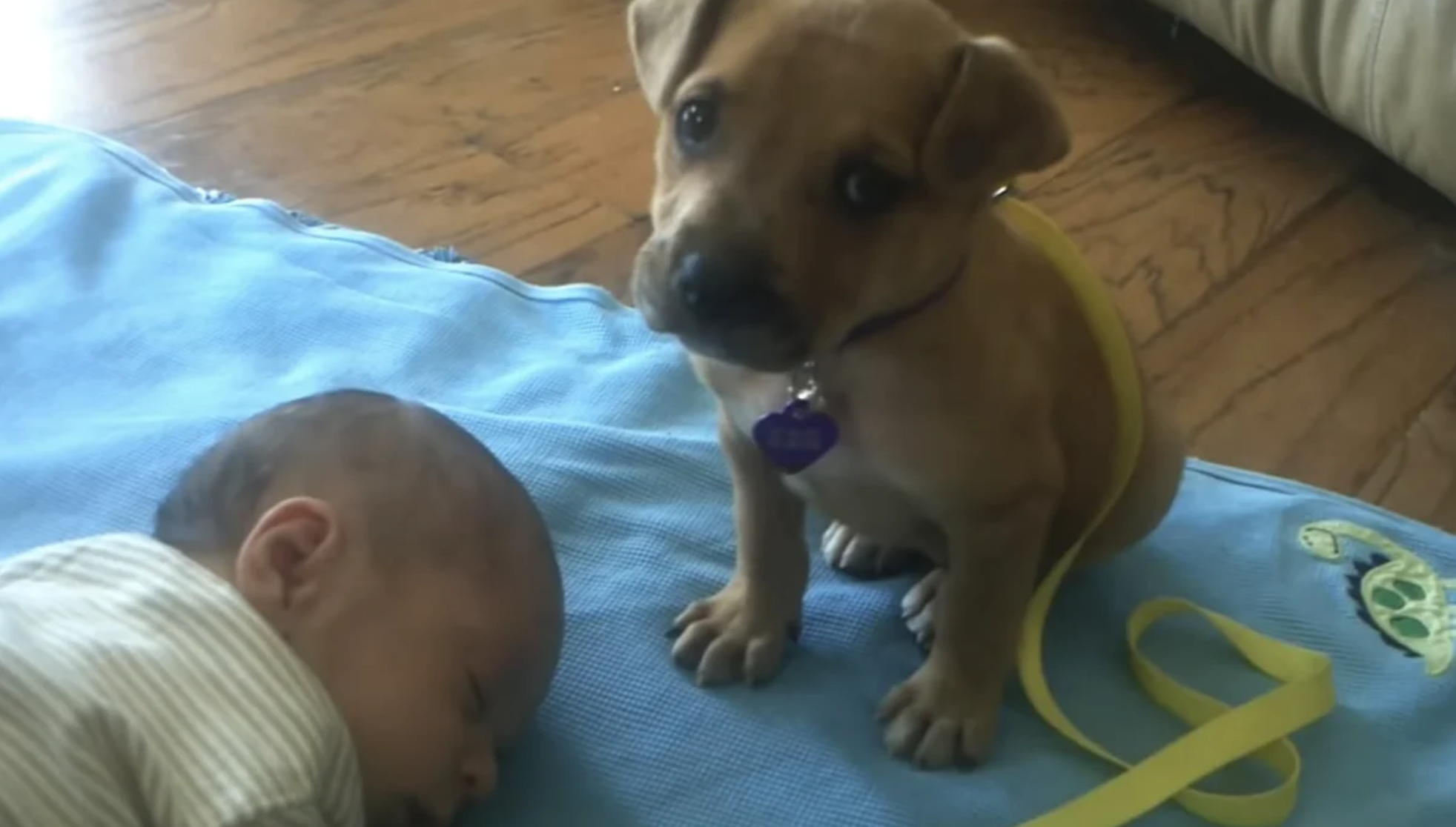 Though it has been greeted with love and affection from the beginning, Callie didn't look too comfortable in its new house. Distressed due to its previous owners, the little puppy was so afraid it couldn't even sleep. However, the moment it met Ian – the family's newborn baby – everything has changed. All of a sudden, Callie found all the comfort it needed.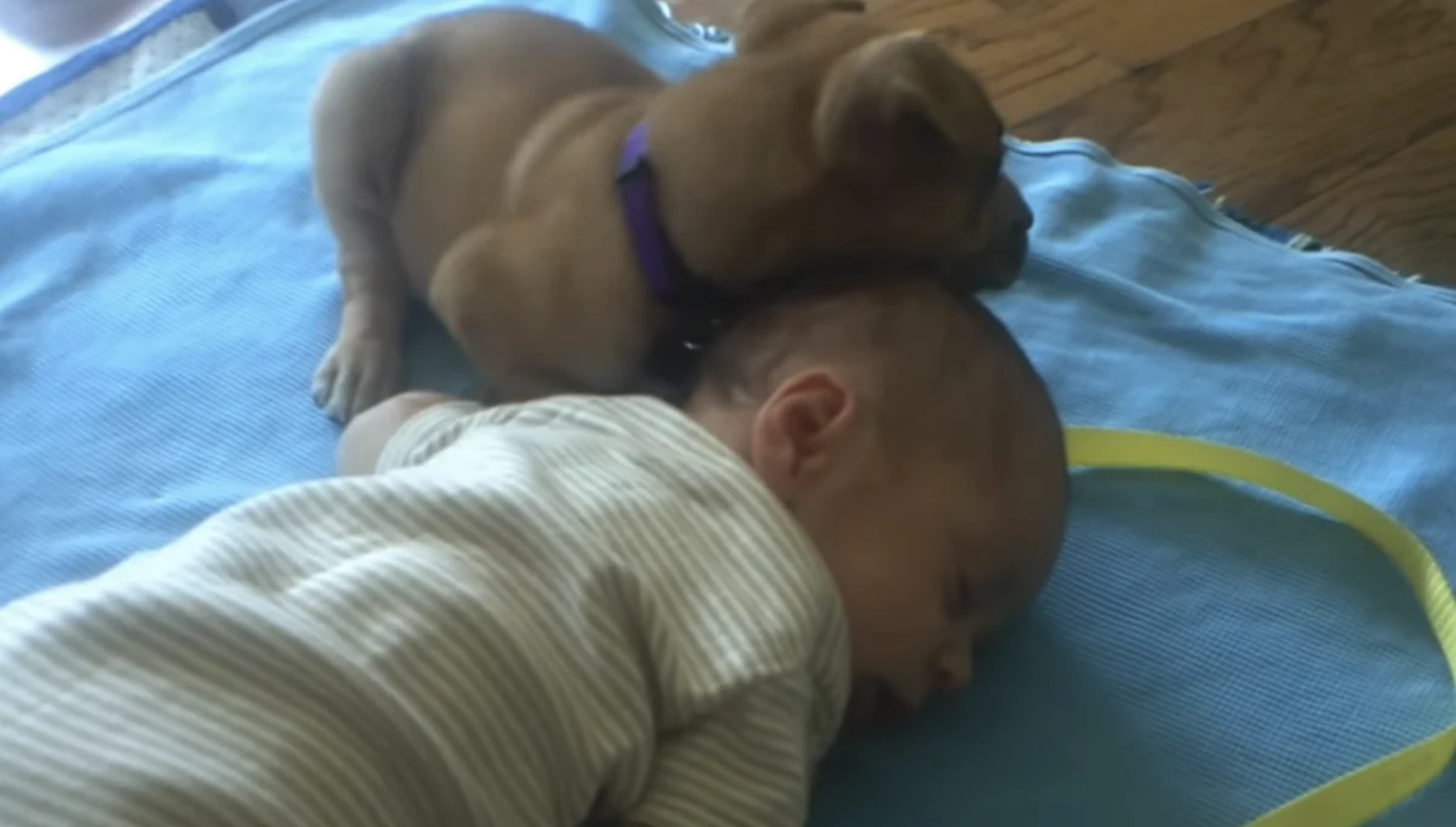 Since little Ian was sleeping almost all day long, his parents decided it would be a good idea to help Callie fall asleep, by placing it next to their baby boy. Though restless at first, the Pit Bull-Catahoula mix eventually finds itself a place next to its human brother, and then it comfortably falls asleep for the first time in a while (if not for the first time in its life). The parents filmed the beautiful moment, and it's hard to find something sweeter.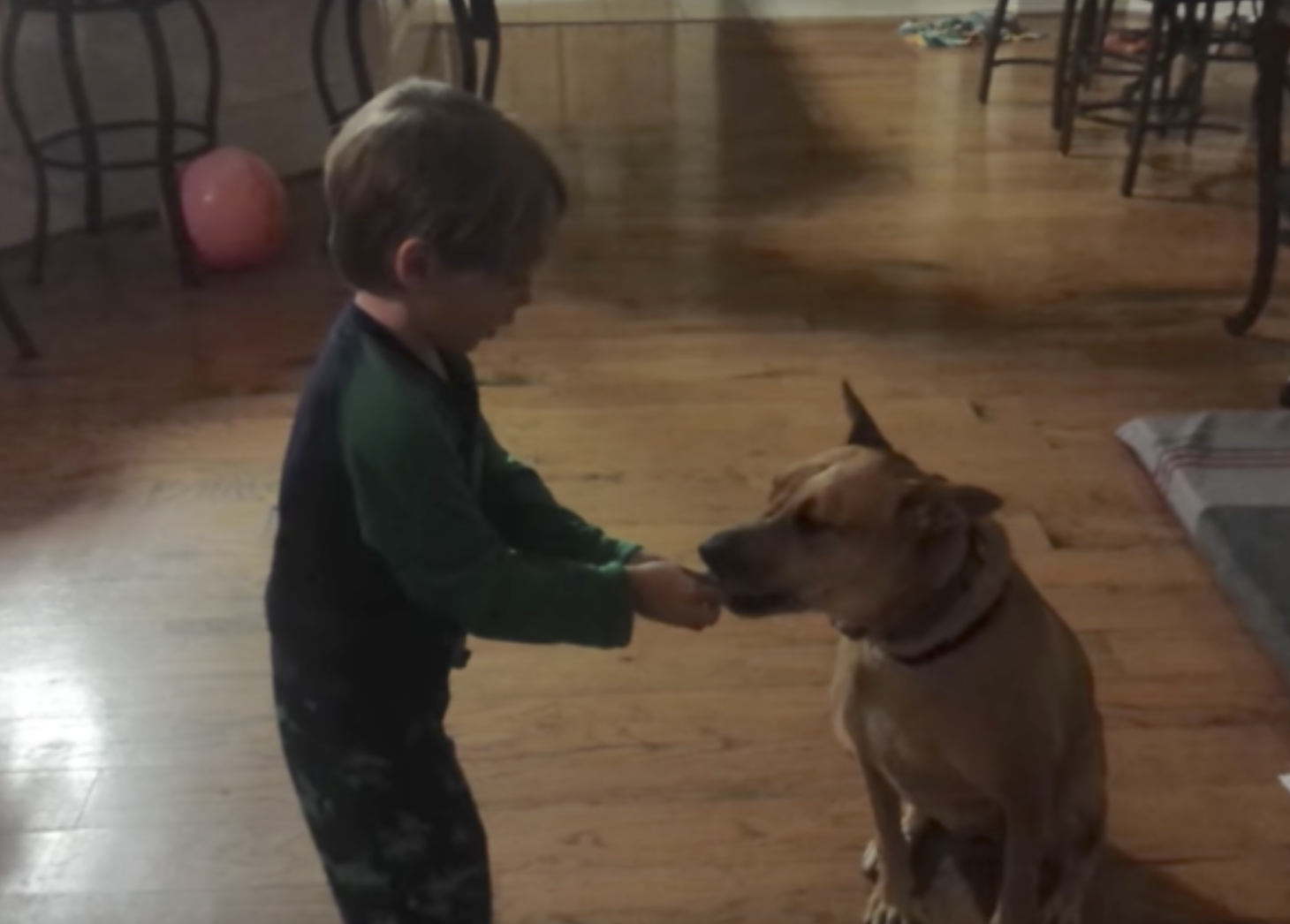 That heartwarming moment was the beginning of a very lovely friendship between the two. One that still warms hearts even today, because 3 years after the moment they've met, Ian and Callie look like they were meant to be one to each other. Watch the beautiful moment these two very best friends met for the first time, in the video below!