Leonardo, an African turtle, was rescued from the Bangkok Zoo in 2013, while Simon arrived in January after a serious leg injury. The poor cow was with his mother when he got tangled up in the vines. Part of one of his hind legs fell off due to an accident, and the rescue center got him a prosthetic to help him walk.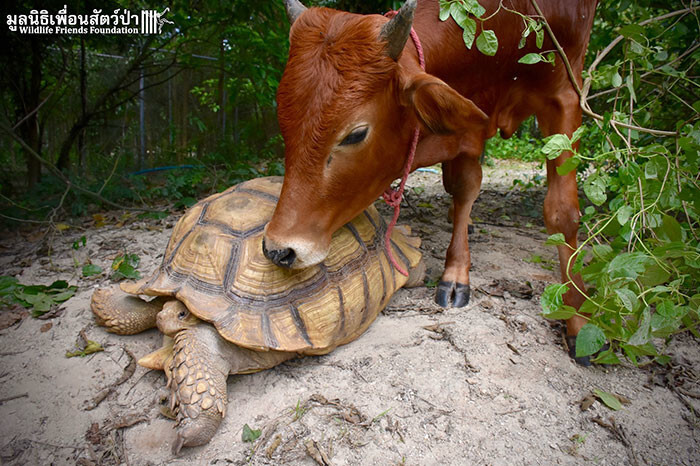 Simon the cow came into the sanctuary after getting his leg seriously injured when it got caught in the vines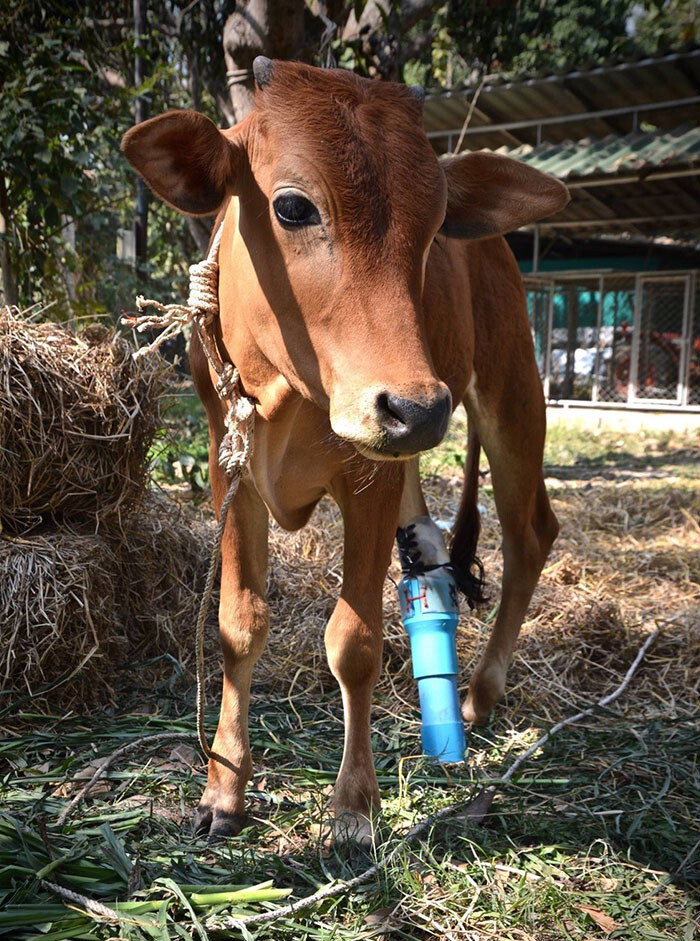 Leonardo, the African spurred turtle, was rescued from a Bangkok zoo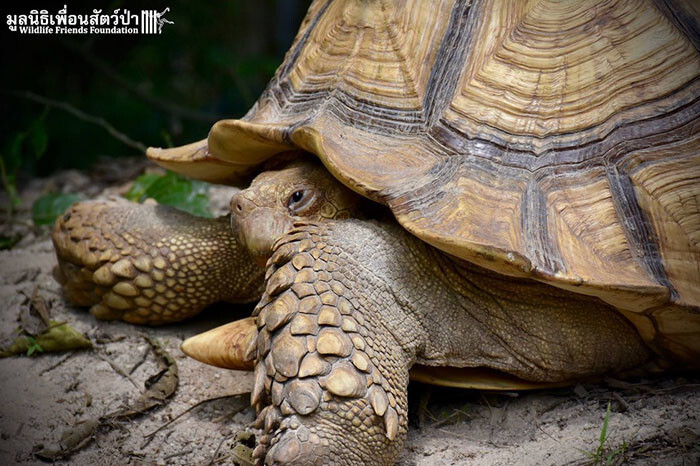 In the sanctuary, the unlikely thing happened – baby cow met the giant tortoise…
…and they became best friends!
"To the surprise of us all, Simon the cow has formed a strong bond with the large tortoise Leonardo"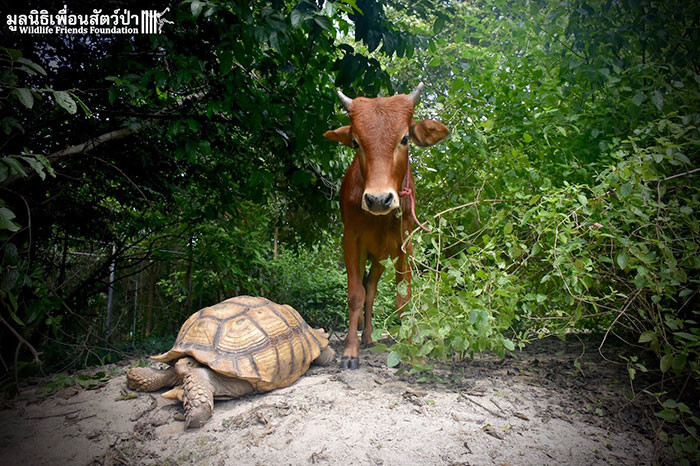 Staff says that the two are inseparable
"They are often seen following each other around, sharing meals and resting together. We hope this unusual friendship continues to flourish"