The mother cat has the most beautiful reaction when her people introduce her to a newborn puppy. The cat's unexpected reaction was filmed and her family decided to share it on the Internet. The short shots became viral, and more than 17 million viewers fell in love with the touching scene.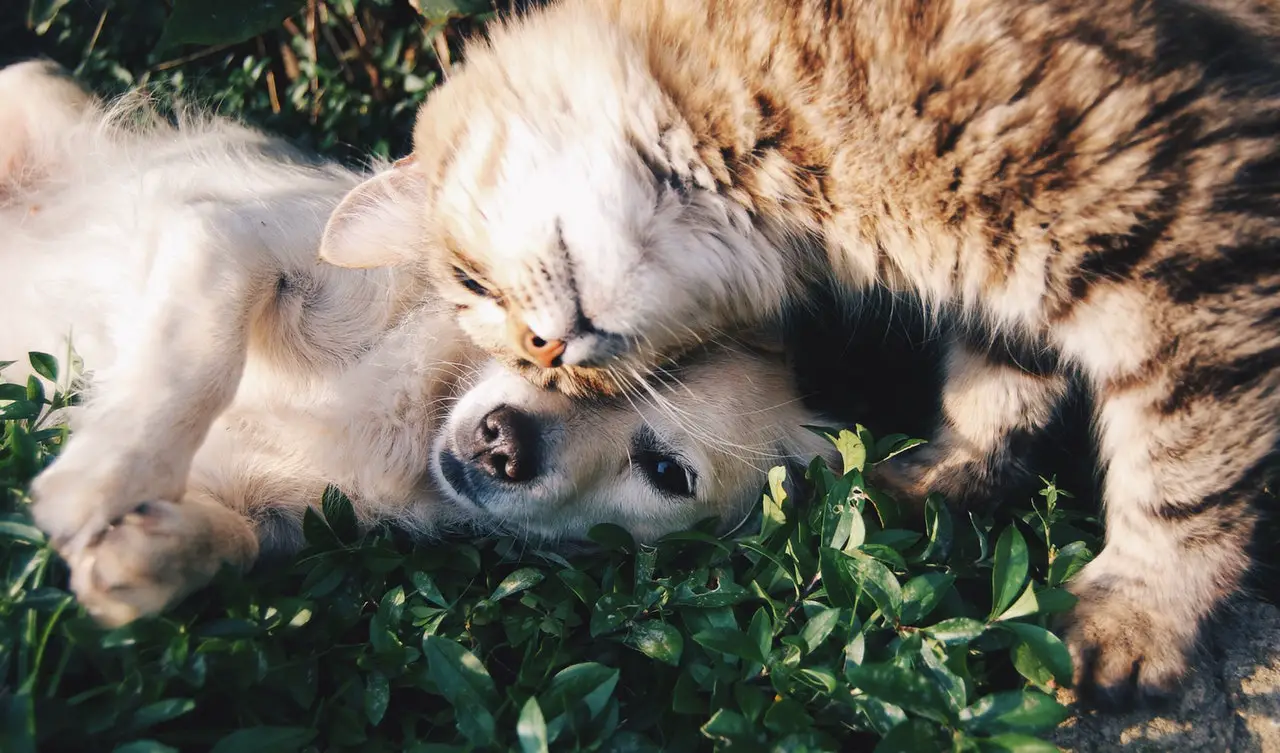 Now, you may say that dogs and cats are not getting along very well together. But if there's something the animal kingdom taught us, is the animal's incredible kindness and affection when comes to those in need of help. Even if it's not their kind. Almost unexplainable, an animal's maternal instinct instantly kicks in when meeting a helpless baby. This is all about the inspiring video below is – the endless kindness animals show to each other, in the most difficult of times.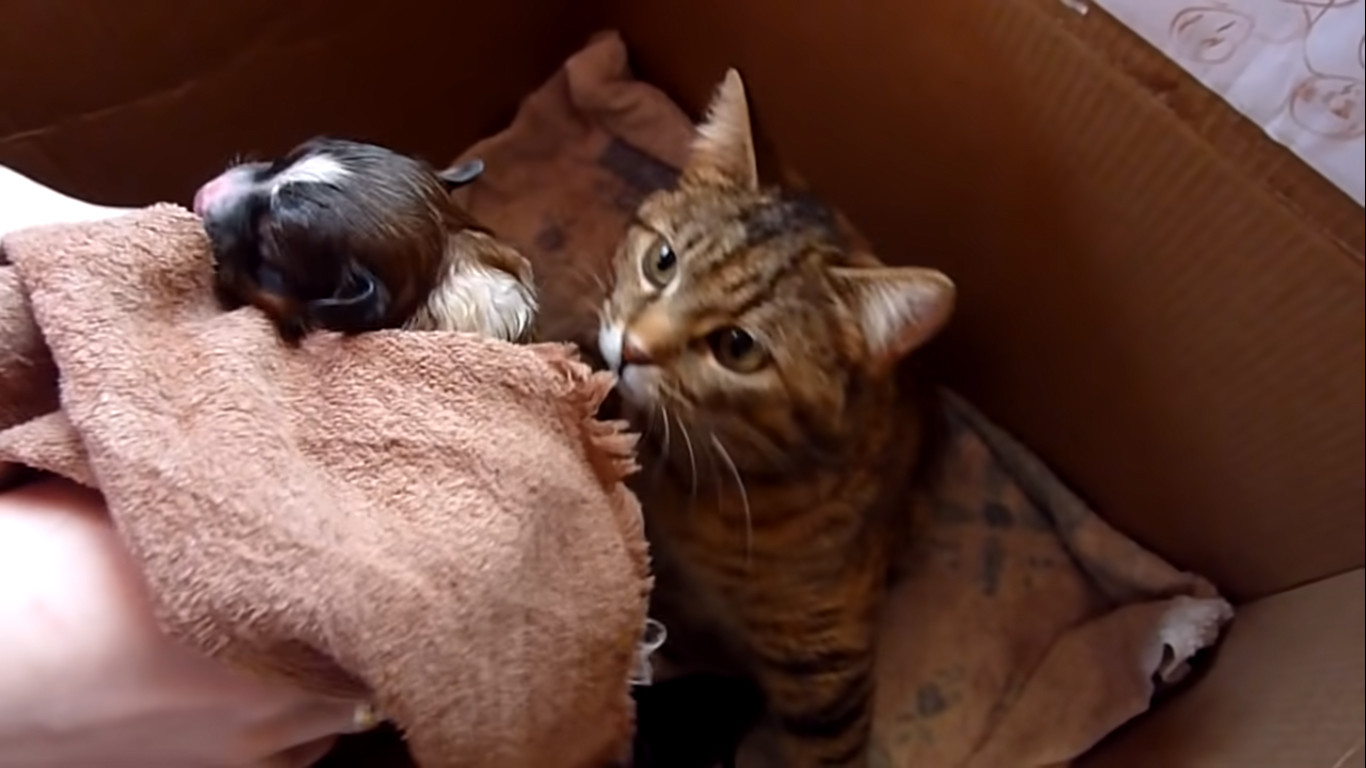 Even though she's having her litter of newborn kittens to care for, this sweet momma cat does not hesitate, not even for a moment, to take a motherless puppy under her protective wing. The caring mother is with her tiny kittens inside a box (to keep them warm) and when her human approaches her, holding a newborn puppy into her hands, he immediately steps up to help the poor little thing.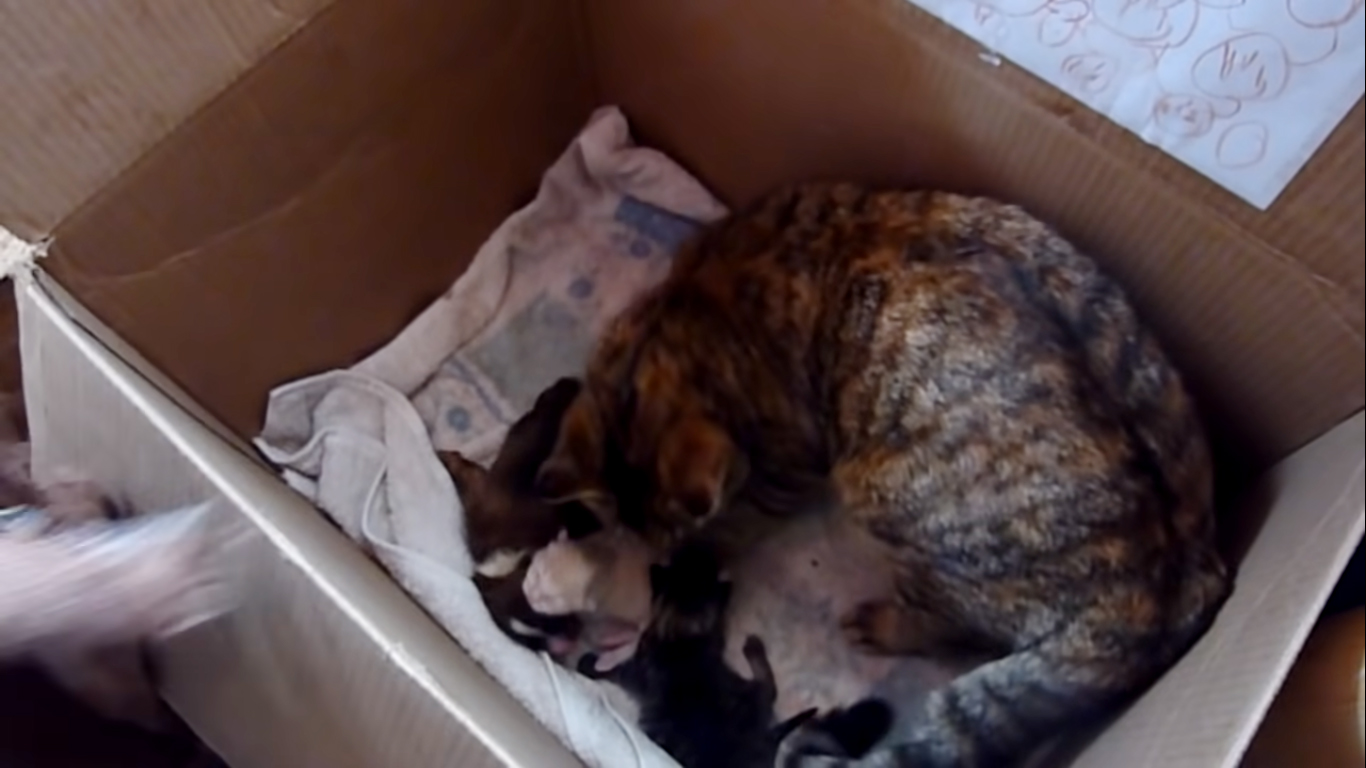 Their human parents just trusted her with the life of this tiny creature that needs so much help, and the selfless cat takes it with such great keenness. Her reaction upon meeting the little puppy for the first time is simply too cute to be explained by words. Watch it in the adorable video, below: