Until recently, we thought that dogs could befriend every creature they met, but apparently, that title was claimed by a tiny, rescued monkey who literally falls in love with every soul she meets!
A few months ago we introduced you to an adorable story about a baby monkey looking after five baby ducks like they are her little brothers. The lovely footage went viral back then as the internet couldn't handle the cuteness. With nearly 80 million views the baby monkey and her ducklings' friends won the internet.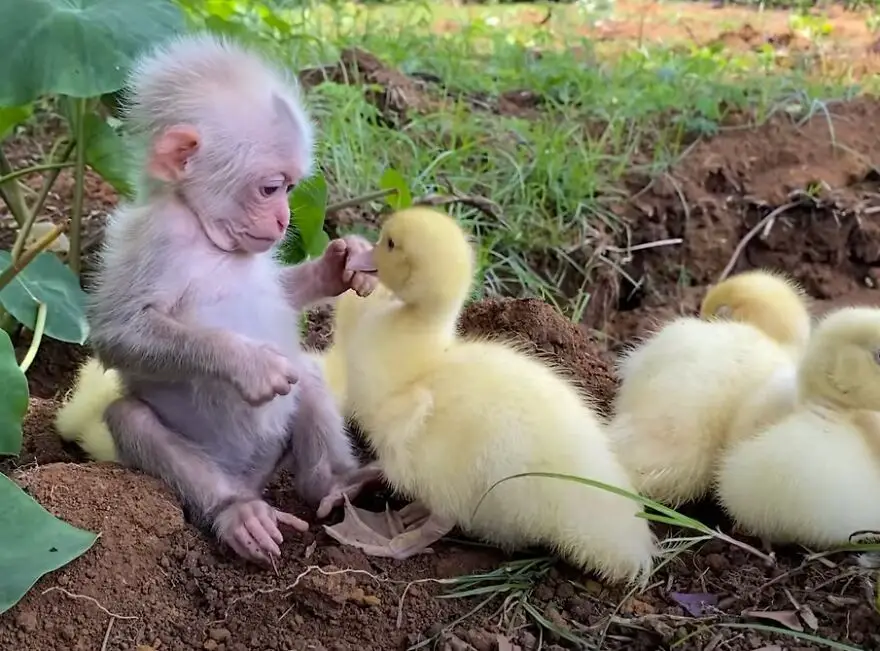 But you should know that this precious little thing isn't just fond of duckling, but any animal that crosses her way. Named BiBi, the rescued monkey lives at the Animal Home in Indonesia, a place where live lots of sweet rescued animals. And guess what, the adorable BiBi befriends each and every one of them. So it is no wonder why much of her videos go viral online.
Below, we selected a series of heartwarming snaps to show what a gentle soul this cute baby monkey is!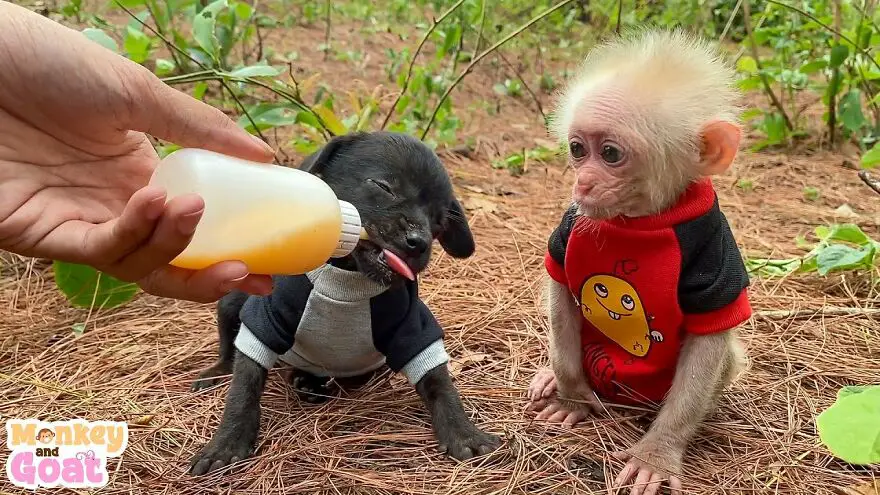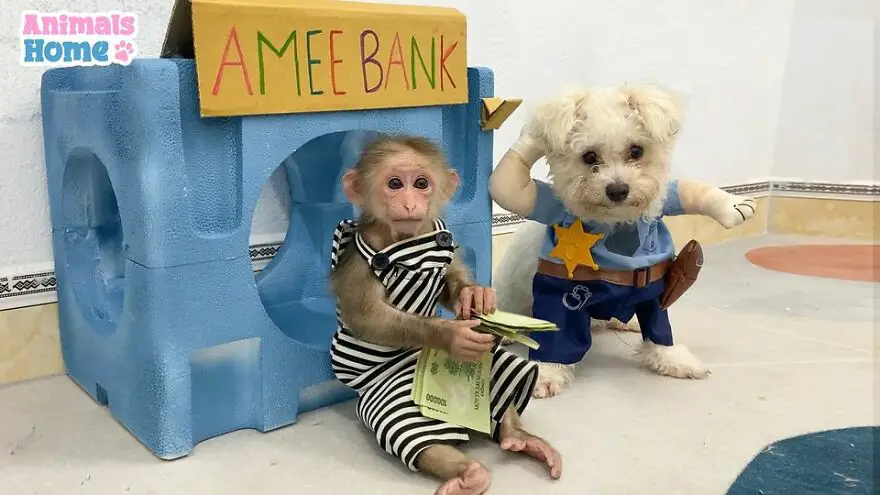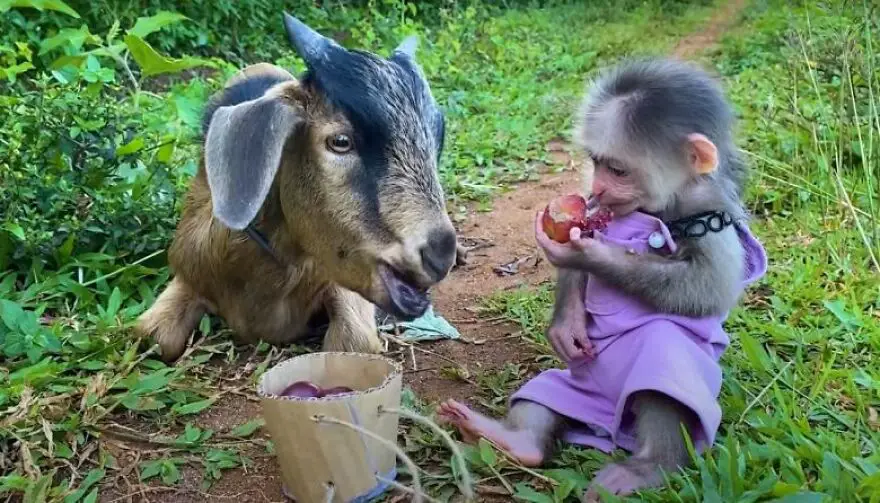 Though she grew fond of every animal at the farm, turns out that BiBi's favorite friends are still ducklings!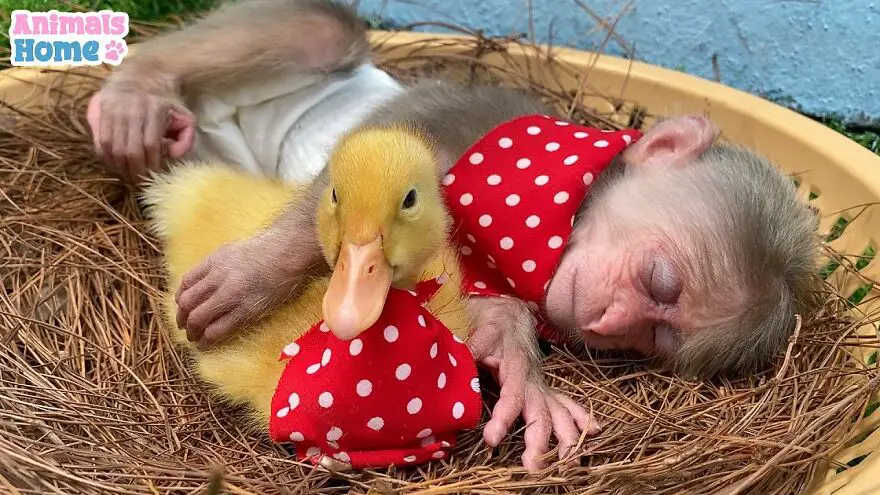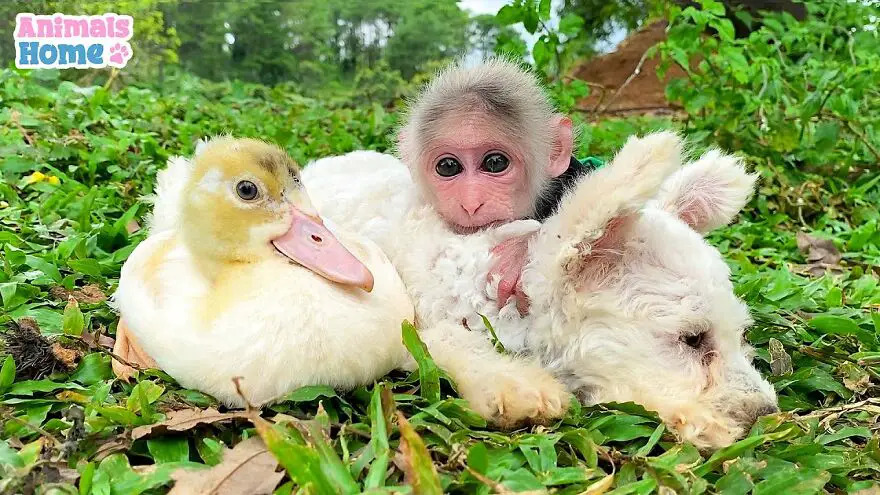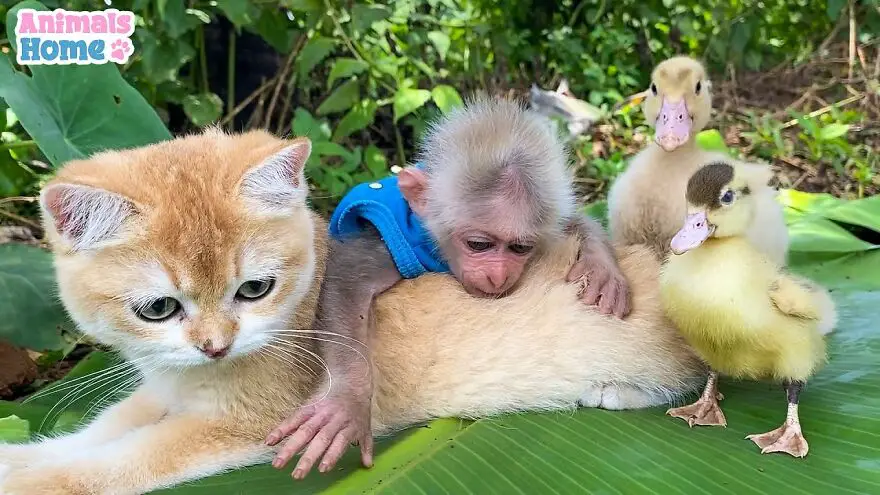 BiBi takes care of the animals in need, and makes them feel comfortable by cuddling with them!