Helen went on a date in the park. She was supposed to meet an admirer there. The girl walked slowly through the wilderness of this area. Suddenly she heard some squeaking. The farther Helen went, the louder that squeaking got. If at first, the girl thought it was a bird screaming, then it became clear that it did not sound like a bird singing at all.
Helen went to this sound and found an interesting find. It was an old, faded suitcase lying in the thicket.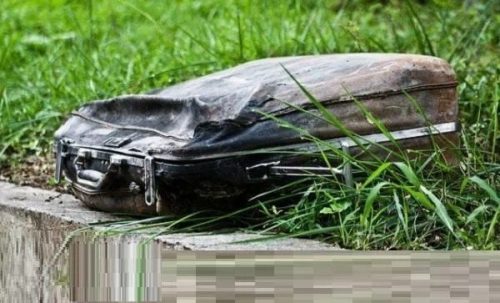 The sound came from this suitcase. Helen opened it and went into shock. There were ten tiny kittens inside. The babies looked at the girl with their complaining eyes and squeaked loudly. Helen immediately forgot about the planned date. She didn't even tell her cavalier that the date was off. All the girl's thoughts were with the little kittens. She knew they needed help.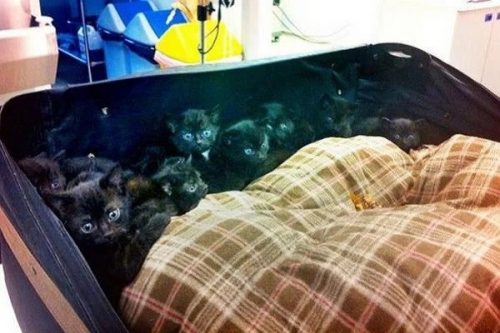 Helen closed the old suitcase again and carried it to her car, which was parked nearby in the parking lot. As people passed by, they looked at the girl like she was crazy.
The young girl was dragging an old suitcase that was squeaking non-stop. No one even asked if she needed help. People just stared in disbelief. Helen dragged an old suitcase to the car on her own and took the kittens to the shelter. Only then did Helen remember that a gentleman was waiting for her, but we will not tell these details.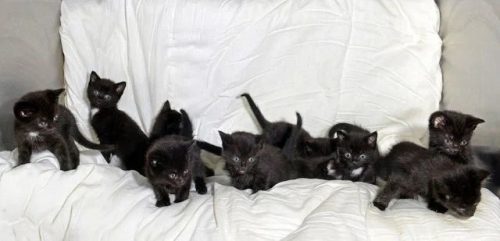 The employees of the shelter were surprised by such «surprise». The veterinarian examined kittens. Fortunately, they had no diseases other than fleas. Some experienced specialists took pests out of the babies' bodies. The babies' pictures and information about them were on the net. Many were touched by the story of kittens left to fend for themselves in an old suitcase. All the kids were taken by the owners.