This story happened in 2019, it was the end of January. The store's customers paid attention to the dachshund tied to the battery. But everyone was sure that its owner was shopping nearby.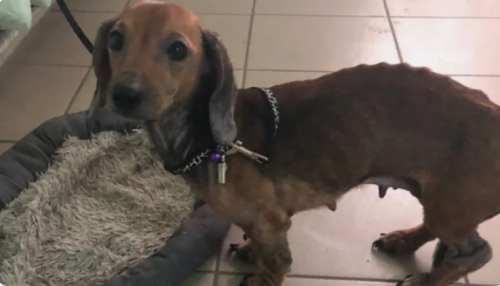 The dog was in the store until it closed. And when the store employees came closer to it, they saw a note on the collar.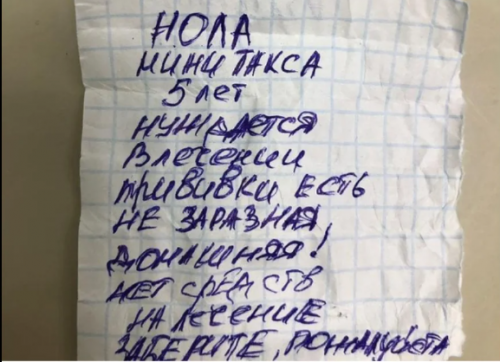 « Nola is a mini dachshund, she is 5 years old and needs treatment. She has all the necessary vaccinations and is not contagious. We have no funds for treatment. Please take her away, » was written in the note.
As it turned out later, the dog suffered from the last stage of demodicosis, and she was also severely weakened due to malnutrition.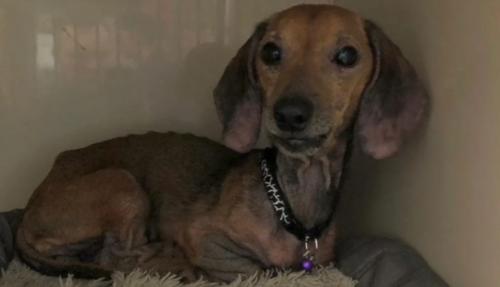 After the proper treatment, she was found new loving owners who took her to Germany. In her new family, she has a cat friend. A proverb comes to mind: « Every cloud has a silver lining. »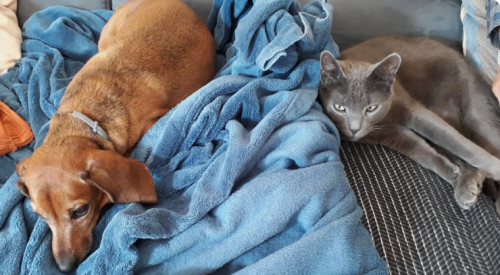 About once a year, the owners send us a photo and video report on Nola's life.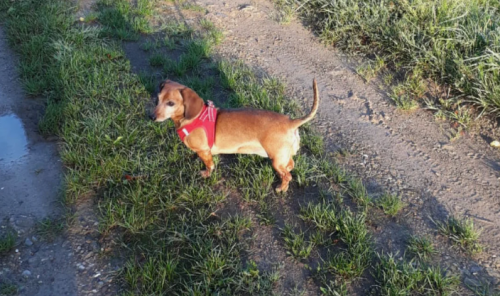 To be able to help abandoned animals, you need a lot of money, which is always not enough. If you only knew how many animals are left on the street because of human cruelty.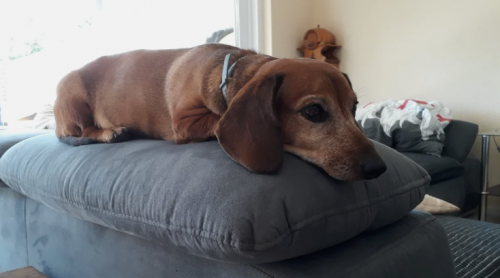 And until they find a new home, sometimes it takes a long time. And during this period, they require care, sterilization, and treatment.