It's always so wonderful to see a hopeless animal rescued. This is a homeless dog who is trapped (nobody knows how) inside an abandoned school in Saint Louis. Fortunately for an innocent puppy, he was spotted by good persons who immediately alerted the local rescue team.
The St Louis Animal Rescue Service has always dealt with animals with the worst past, so when they were warned of a pit bull trapped, they immediately rushed to rescue the poor animal. However, this was not an easy rescue, as the dog was very frightened and confused. So the moment he felt a human presence, he just ran off and hid. But who can blame him?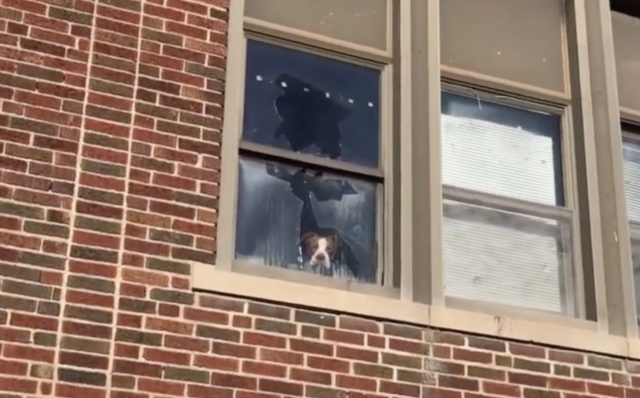 Anyway, Donna Lochmann from Stray Rescue had to deal with so many similar situations, she knew how to do it. Surprisingly (or not), the poor dog immediately felt kindness in the people who searched him, so he just appeared to Donna and her colleagues wagging his tail.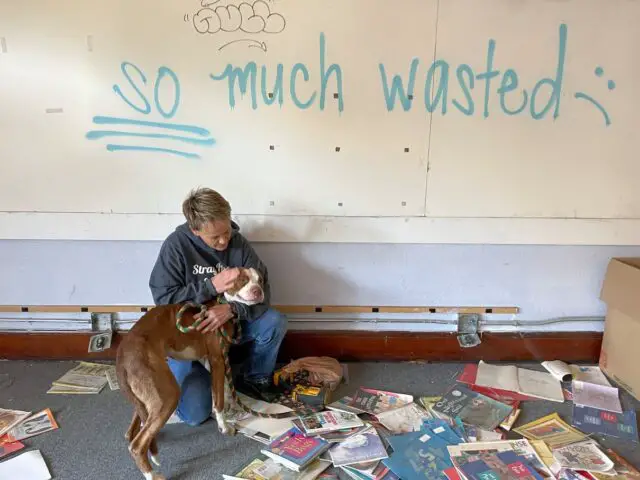 "Teacher's Pet (how the rescue center named the dog) was actually called in by a couple of ladies who lived in the area," Natalie Thomson, director of marketing at the Stray Rescue, explained. "They had heard howling from the school, so they called us. There were actually two dogs in the building when we arrived, but Teacher's Pet was the only one who appeared to be trapped."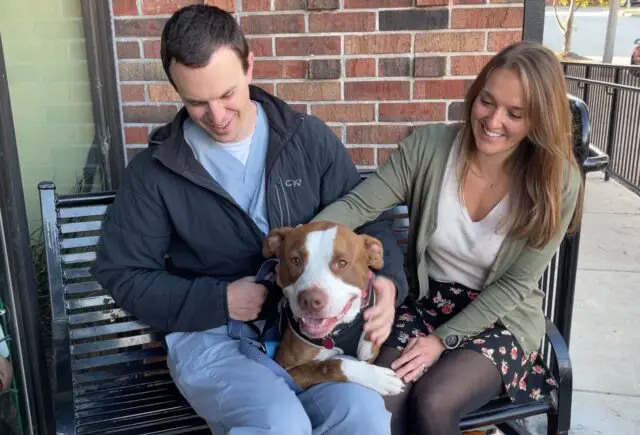 But getting the dog out of the building was even harder. Rescuers were not allowed inside, so they had to pull him out through the window, and it made the Teacher's pet feel even more awkward. Fortunately, once they got into their car, everything changed, and the pit bull that was saved couldn't contain his excitement.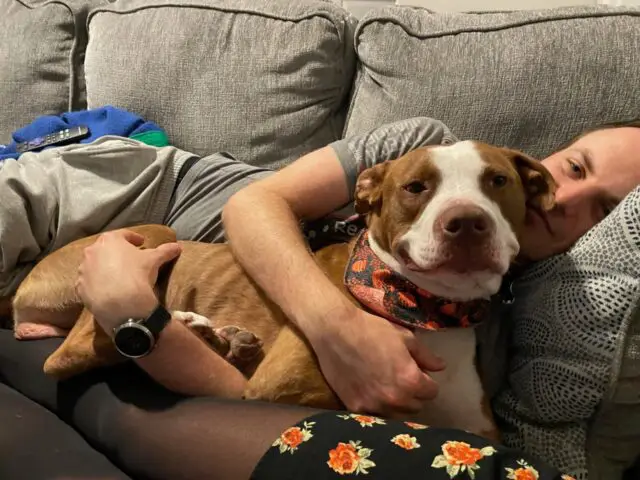 And, since such a story could only end one way, it did not take too long until the dog was adopted by a loving family. He was finally able to experience freedom and enjoy the beautiful life he always deserved!
Watch the heartwarming moment, Teacher's Pet gets rescued, below!