It's not unusual to meet your neighbors' pets on your doorstep, but when this guy opened the front door and saw a deer looking at him, he was very surprised. At least he lives in British Columbia, so wildlife observations are very common in the neighborhood. Still, a deer that knocks on your door might be a little unusual, even for someone who lives here.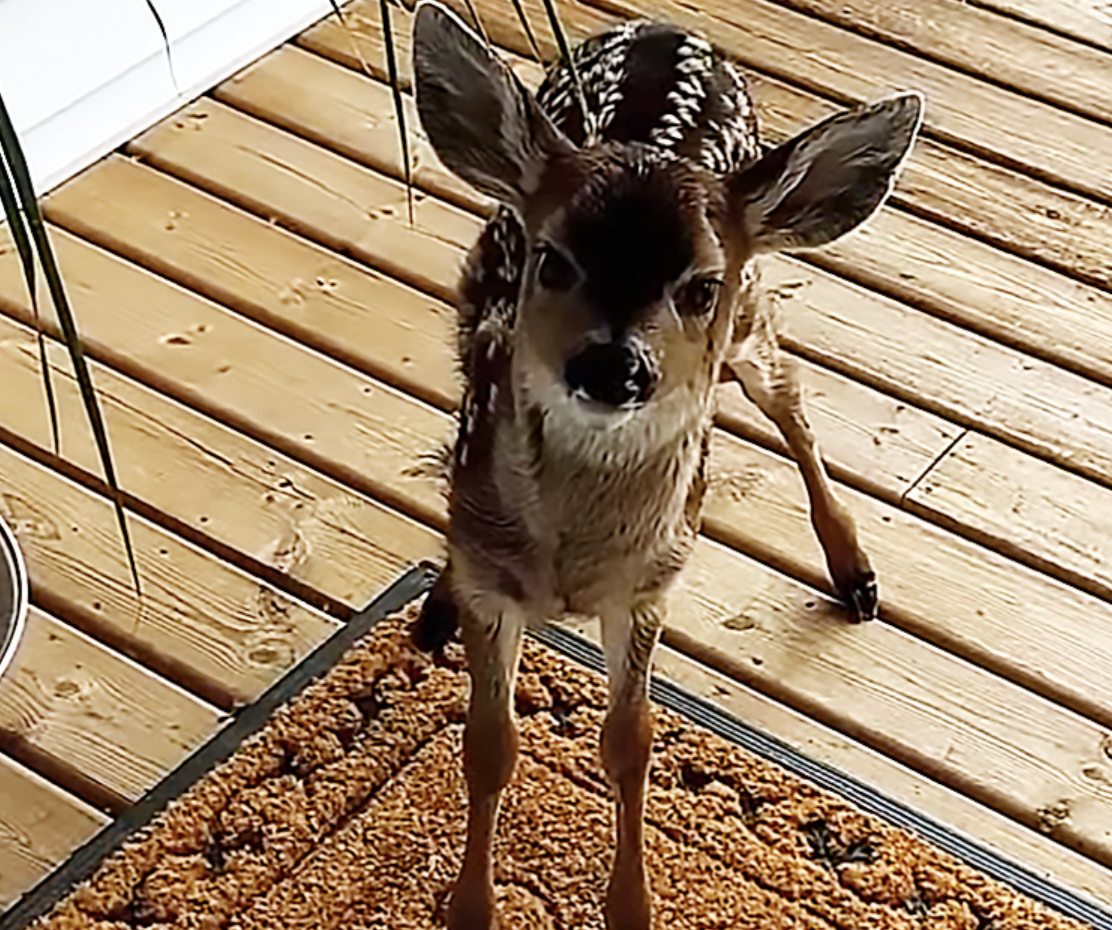 But this moment is as charming as it sounds, and it was with Corey S. from Maple Ridge. The man was inside when he heard a strange noise coming from his porch. He went to find the source of the sound, but when he opened the door, he got the most pleasant surprise. Right there was a deer and it stared at the man. It was so sweet, Corey's heart melted instantly.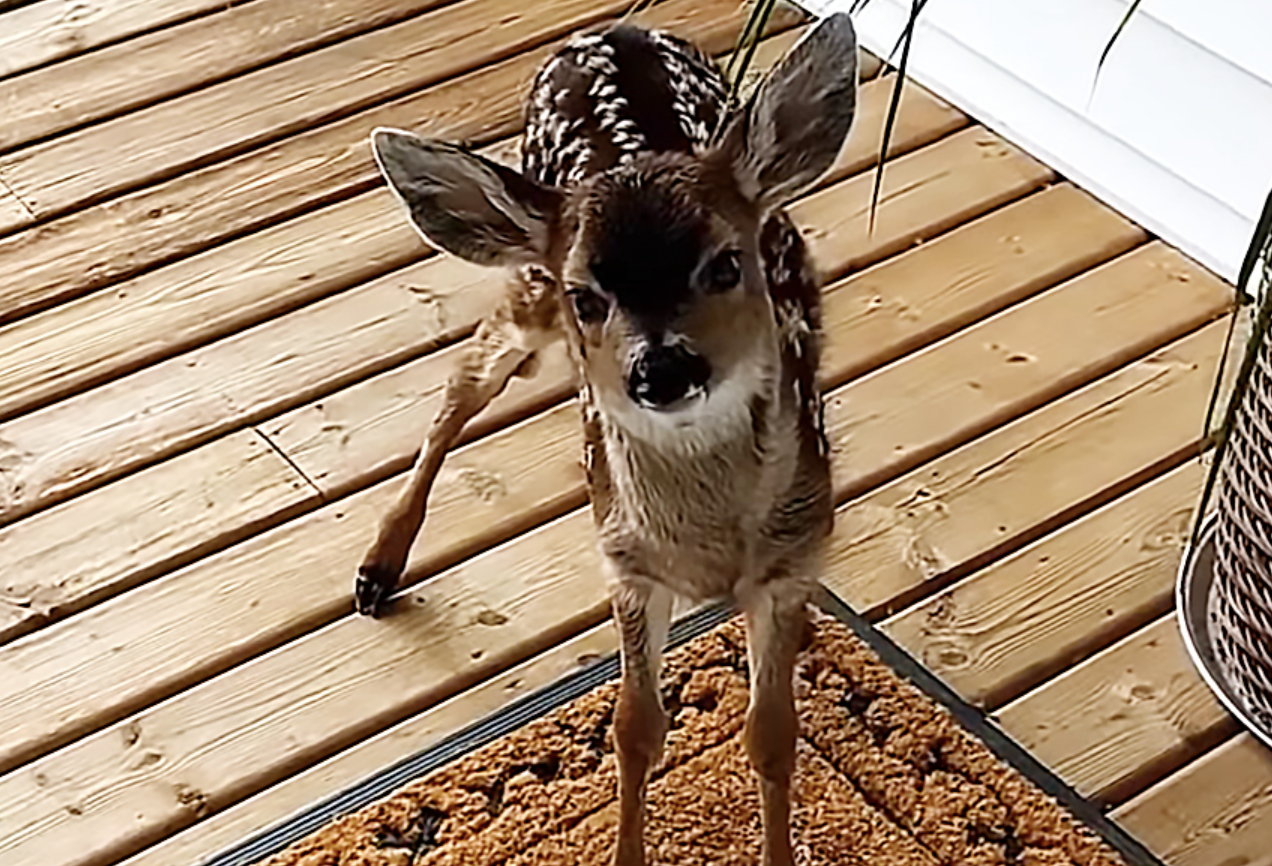 But it wasn't just the presence of a tiny deer that was so pleasant. The scene became sweeter and sweeter when the charming creature began to «talk». The sweet sound it made was too sweet to handle! Luckily, the lucky guy filmed a nice scene on his cell phone and shared it online. As you can imagine, it wasn't long before millions of viewers fell in love with the short shots, and you'll be one of them, I'm so sure of it!
Watch the adorable moment here!
"Have you seen my Mommy? I'm Hungry. Turn up the volume and listen carefully… I was inside and heard a peculiar noise, finally, I opened the door I must admit it took my by suprise.. I swear it understands me… It sure wants me to listen to it when I try backing away… Two were born the day before so this little fawn was about 28 hours old… I'll post another video of sibling and mom (Mommy came back after 1 day they still come to the house regularly) It is very common for mom to clean the babies then go away to clean herself, this helps keep predators away. When they were being born Mom knew we were there and the newborns saw and smelled us when they were learning to stand up… I guess the baby was comfortable with us… When mom went away the Fawn, I guess, went to the only other animal it knew.." the man wrote on Youtube.