Sweet pit bull got a second chance after her owners decided to give up the poor girl. She was tied to a tree in the middle of a park in Brooklyn, and there was a note next to her. Luckily, a kind-hearted man spotted the dog in time and rescued it!
28-year-old Eric Mouse from Prospect Lefferts Gardens, walking in the park with two dogs, spotted Mamas, a 7-year-old pit bull chained to a tree. Eric first searched for the dog's owners, but no one was seen. As he approached, he was surprised to see a note hanging from a tree. The dog was friendly and nice, so Eric immediately approached her.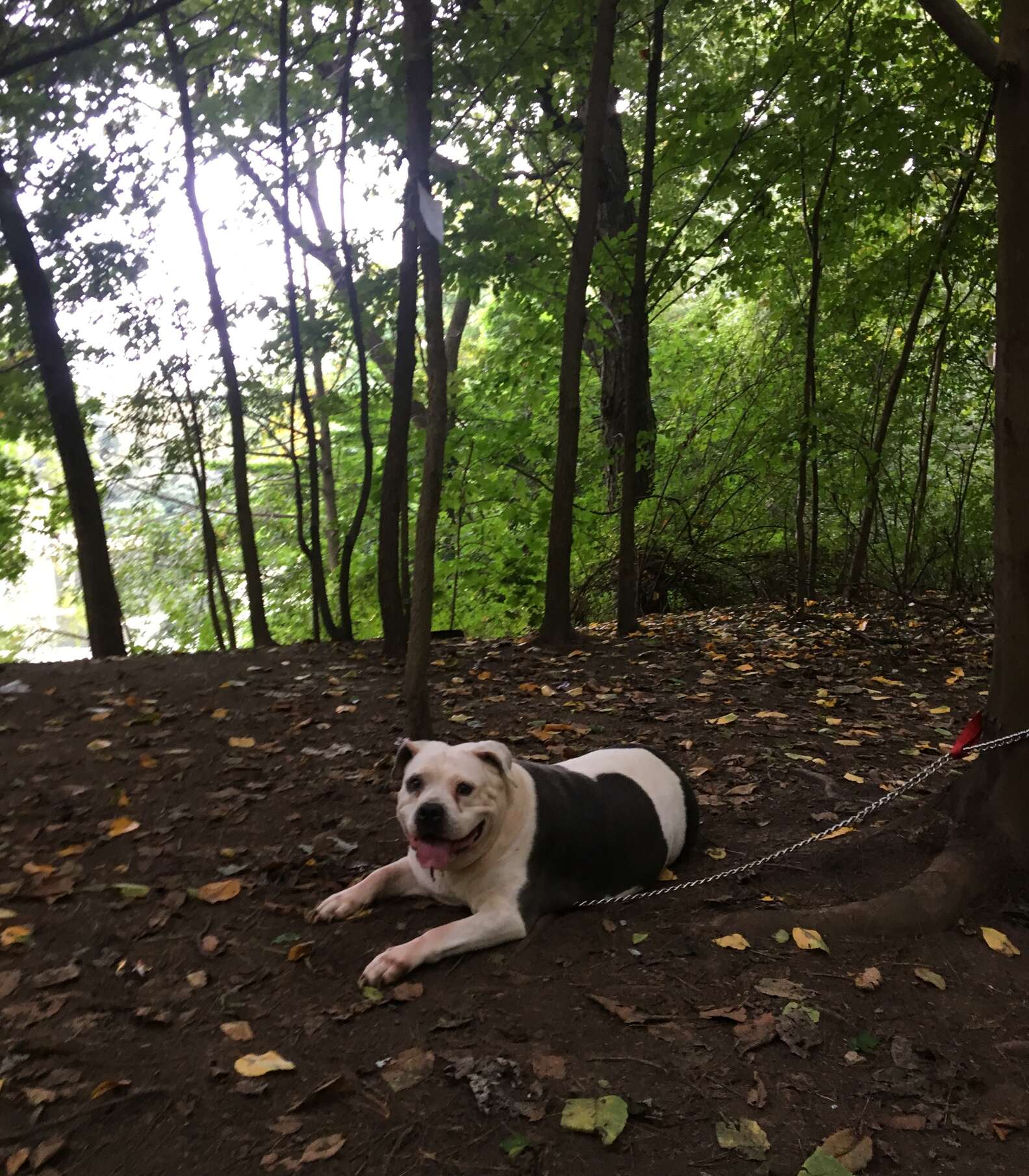 « I was walking with Gouda and Lily in the park when I saw this really big, fat pit bull tied to a tree, » Eric explained to Dodo. « I looked around and I said, « Hey, where's your owner? » She was so sweet and so gentle. She just lay there, tongue out, so sweet. »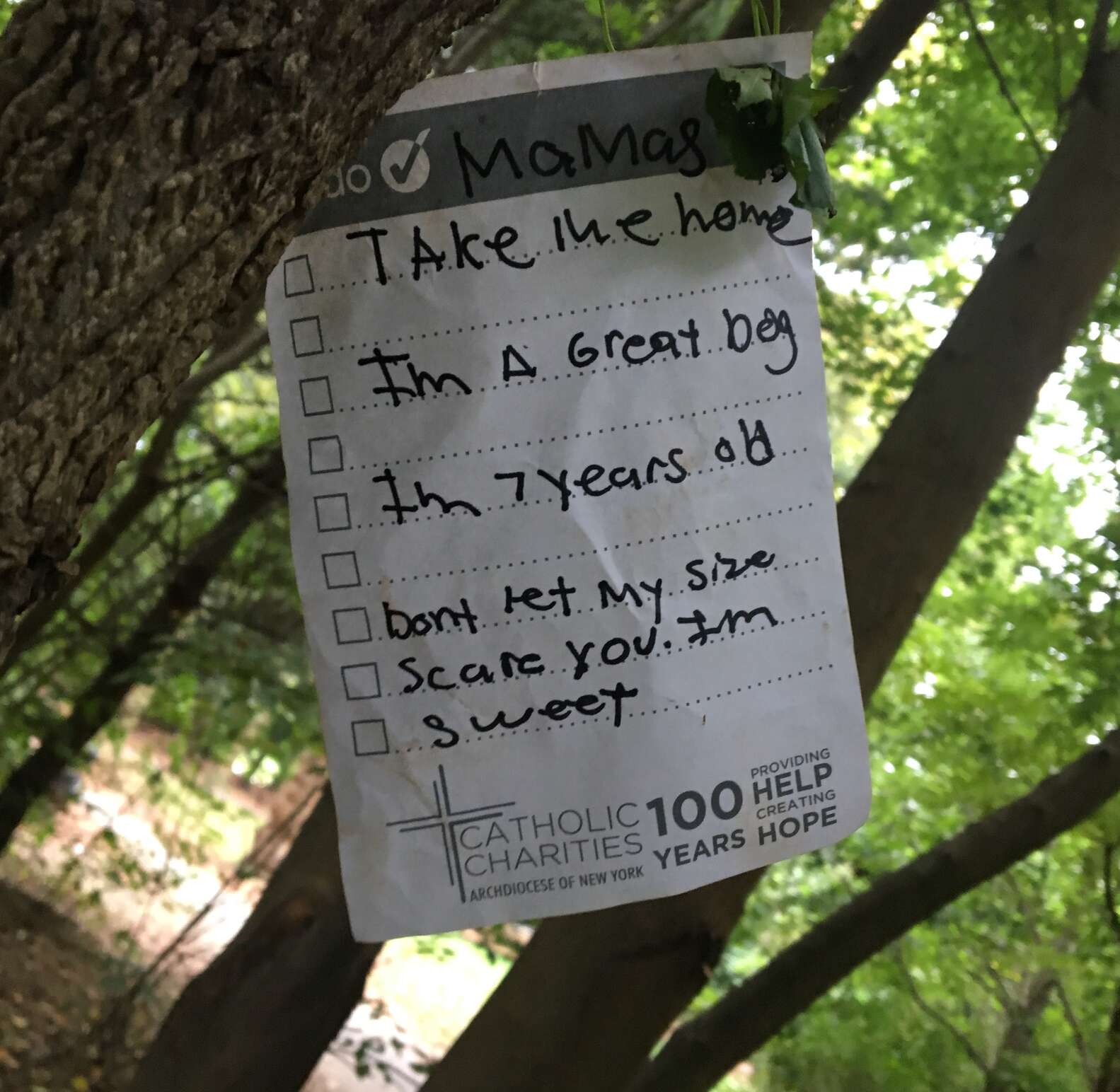 From the note he found next to the dog, Eric learned her name was Mamas and she was 7-year-old, followed by the message: "Take me home. I'm a great dog. Don't let my size scare you. I'm sweet." It is when Eric realized he can across an abandoned dog and he had to do something, but he had no idea where to start. Nonetheless, he was decided to help Mamas.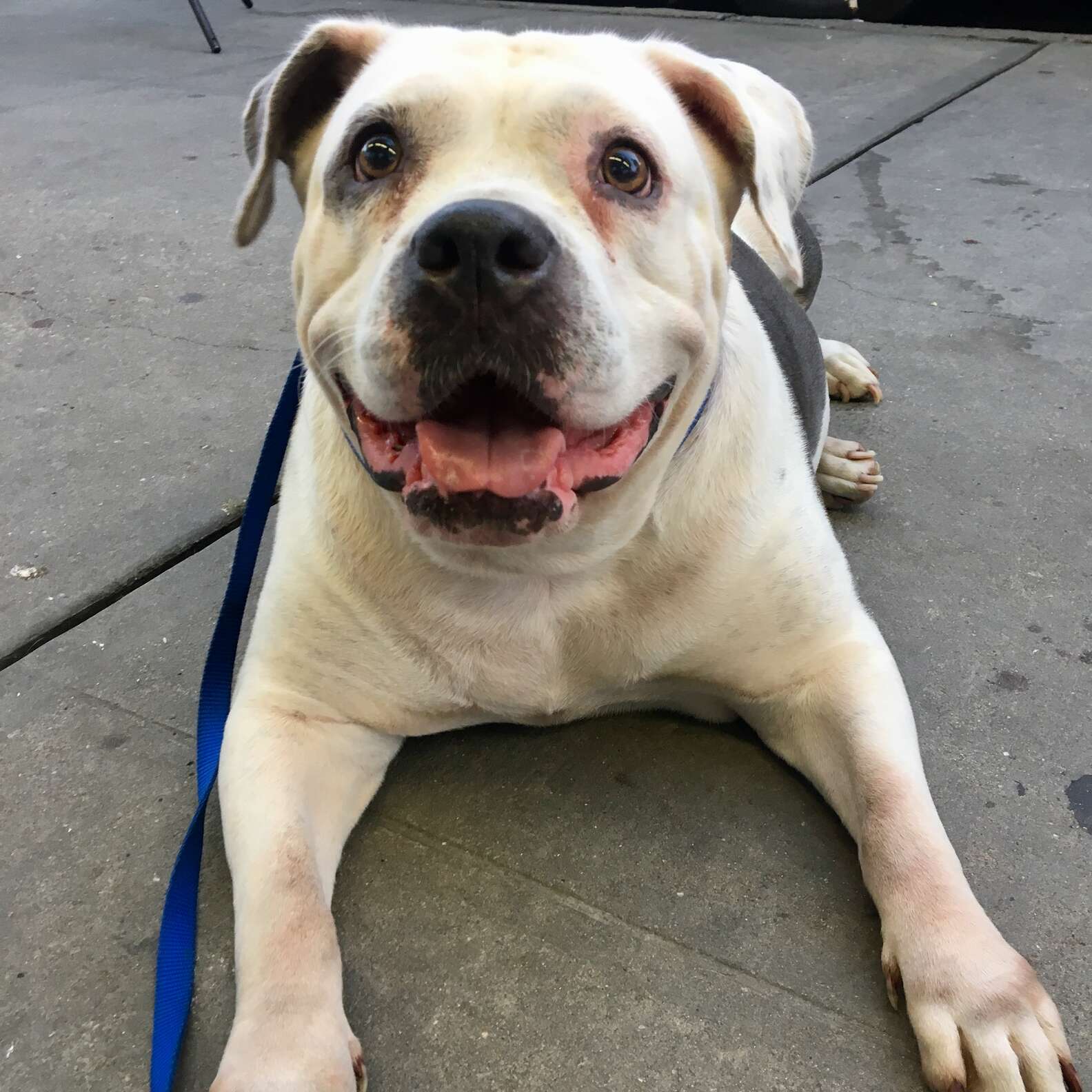 Inspired, Eric took a couple of pictures of the dog and shared them with his Facebook neighbors. Fortunately, a few minutes later, one of them rushed to help Eric. So they took Mamas to Sean Casey's animal shelter, a shelter on Windsor Terrace.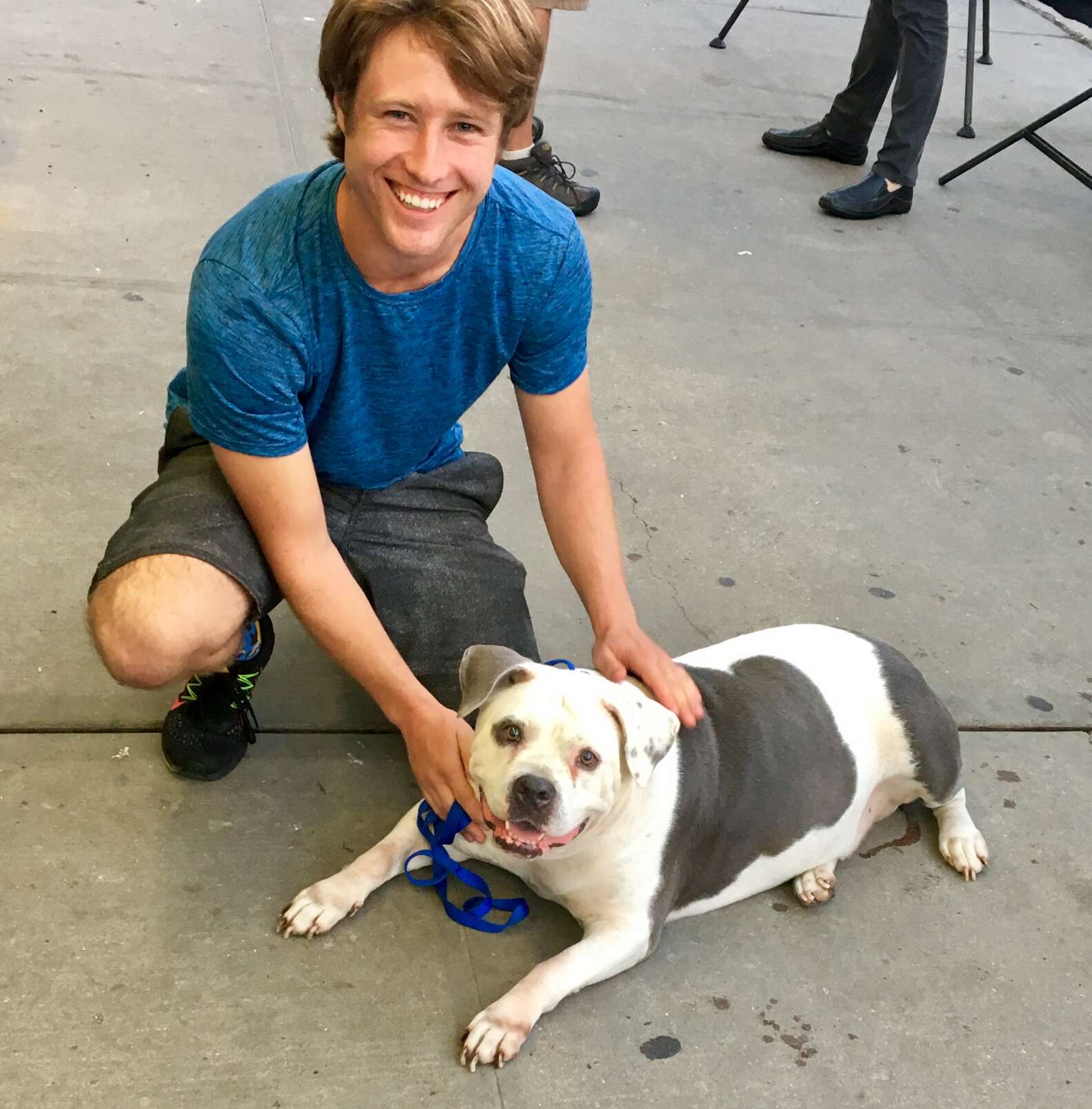 « I didn't know what to do, but I wanted to help her, » said a good young man. « A dog shouldn't be alone in a park in this condition, especially bound by a metal chain. I felt I had to do something ».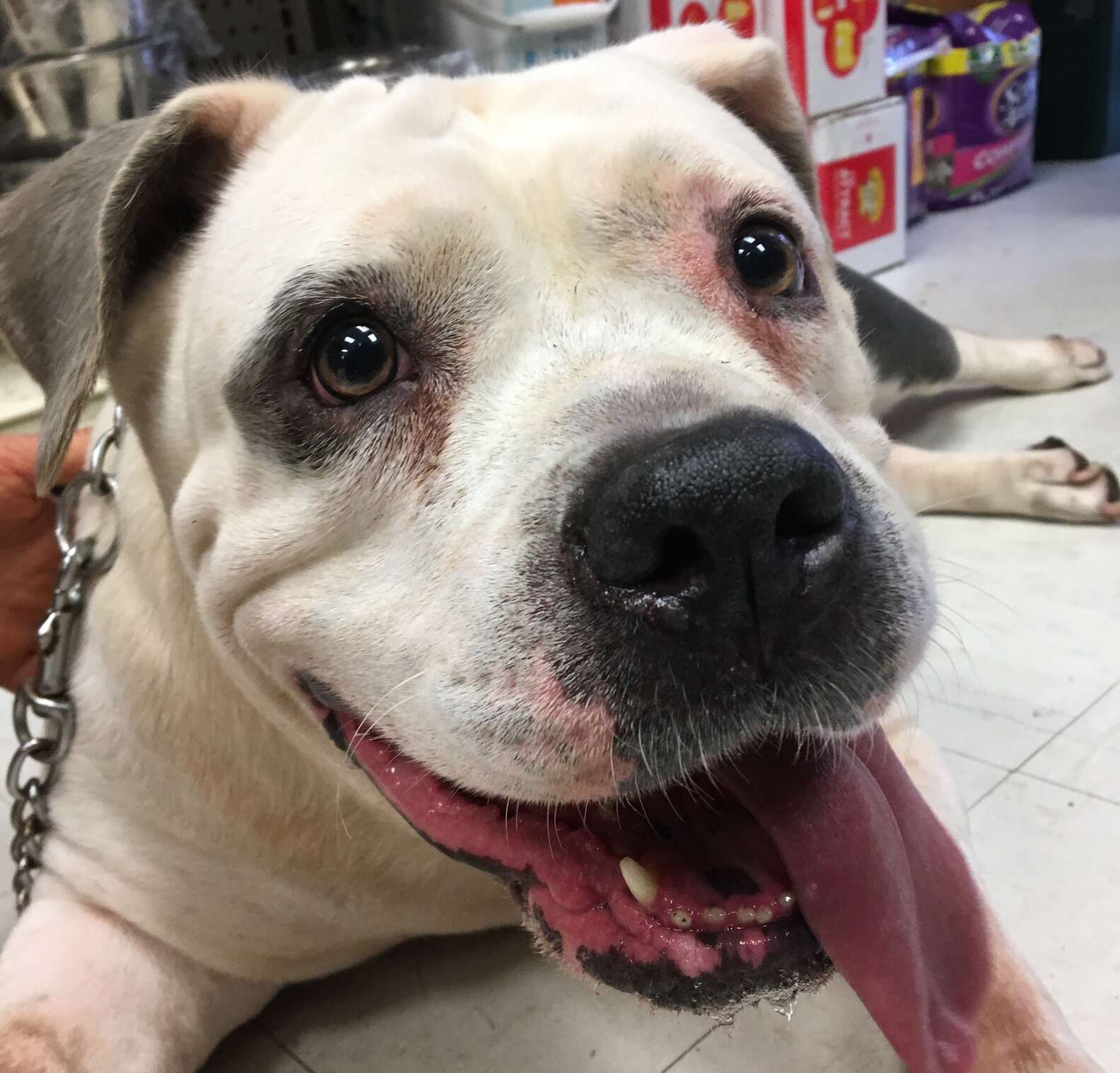 Despite the dehydration, Mamas looked so happy when she arrived at the rescue center. She just felt she was in good hands, and most of all, she was so relieved when she got out of that park. Once she passes all the medical tests, Mamas will be ready for adoption. Eric, the man who saved her hopes that she finds a loving family.
She's a total sweetheart, with big brown doe-y eyes," he said. "She's just a happy dog."