A man named Don Visik came to one of the animal protection organizations in Illinois in the USA. He told the staff the story of one cat that he had saved.
According to the guy, when he returned home from work, he found a plastic cat carrier near the driveway to his private house. The carrier was covered in snow. It was probably filled in by a snowplow that cleans these paths.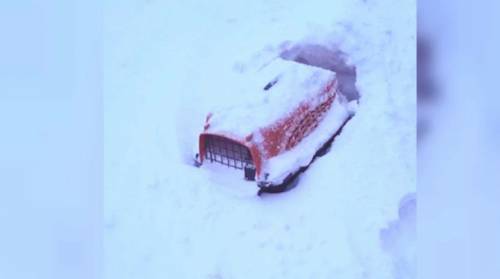 Don didn't even think that there might be an animal in a carrier packed with snow. However, he noticed that something else stood out against the white background. It turned out to be an ear. At the same moment, the guy ran to dig up the carrier. There was a gray cat in it. He immediately carried the cat into the house. Despite the fact that the animal was very cold, it was still alive. Don wrapped the cat in a warm blanket and put an electric heater next to it.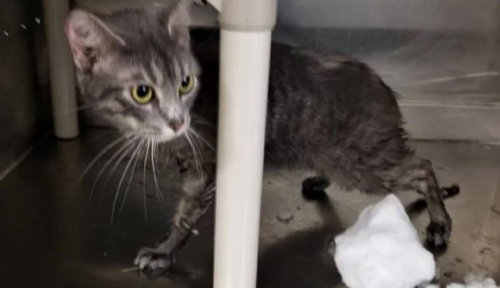 The next day, the man went with the cat to an animal protection organization, where it was examined by a veterinarian. He said that everything is fine with the cat, there are no health problems and it is about a year old. it turned out that the kitty is very affectionate and sociable.
Soon the cat managed to find a family that loves it very much. They named the pet Winter.
It was not possible to find out who left the carrier with the animal locked in it in the cold. The kitty was very lucky that Don appeared there in time, if he had returned home later, the carrier would have been completely covered with snow.