The weather was unstable from -18 to thaw and freezing rain. Every night the dog was waiting for me at the same time with food near the house because it had nowhere else to eat. In our area, people have a very bad attitude towards stray dogs, animals will never even be given bones. They'd rather throw away a whole chicken than treat four-legged friends.
When Bertha saw me, she rushed to meet me and didn't leave until she got tired of hugging. Sometimes she brought her friends with her – old street dogs, allowing them to eat first. This dog was unusually noble.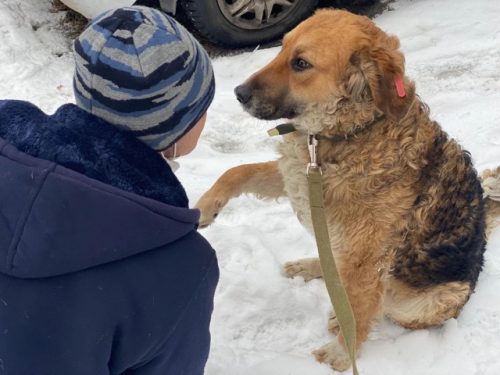 I planned to gradually take the whole company off the street, as there was no longer room for animals in the animal hotel.
The next time the dog came to my window early in the morning and woke me up with her loud barking, announcing her arrival. Quickly getting out of bed, I put on my jacket and rushed outside.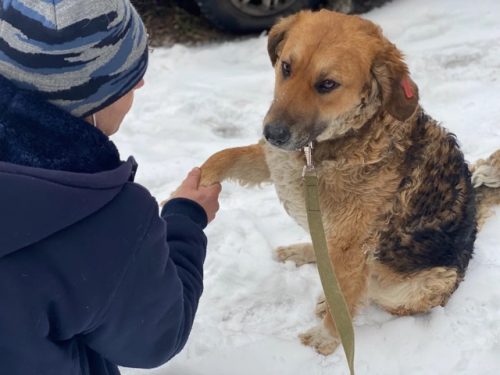 I found her standing ankle-deep in a puddle and looking at me with a sad look. There were lumps of snow tangled in Bertha's curls, which had already frozen. And at that moment I realized that it was time to carry out my plan. In addition, one place was vacated in the hotel the day before.
At home, I couldn't find a collar with a leash and decided that the plan had failed. After all, I didn't know how to persuade a dog that weighed more than 30 kg to enter the entrance. But my beloved Bertha seemed to have been waiting for an invitation all this time – she immediately ran into the open door of the entrance, and she identified my apartment by sitting right in front of it.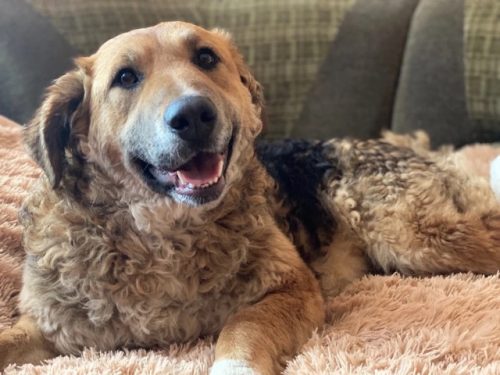 When she came inside, she immediately began to greet my mother, continuously giving her a paw that was almost the size of my palm. As soon as Mom took her hand away, Bertha began to knock on her knee, thus demanding continuation, and even more loudly yelled. After all, every time for this, she was scratched behind the ear.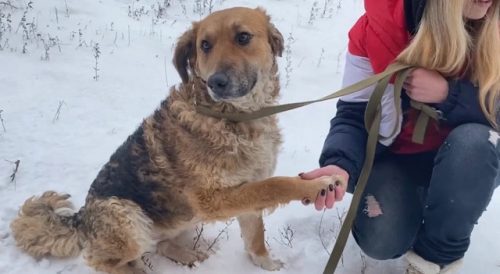 This time the dog refused food and water, as she only wanted to sleep soundly in silence and warmth.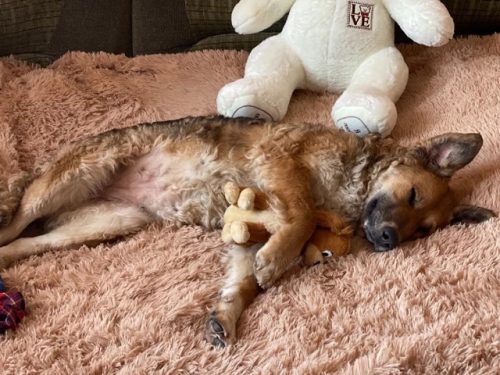 We wiped her a little with a warm, dry towel and allowed her to sleep. Bertha was not modest and immediately after the invitation climbed onto the sofa and lay down on a cozy blanket. She immediately fell asleep, hugging a toy that she didn't have the strength to play with.