Once a cute cat with a red color was thrown on the doorstep of the store. The beauty was sometimes fed by both sellers and buyers, but no one could give her a home comfort. The events took place at the end of winter. It was cold and snowy outside.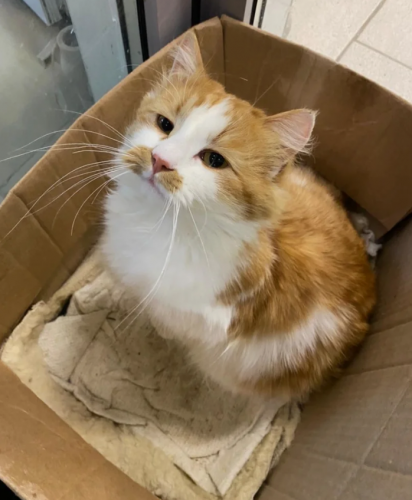 To keep warm, the kitty tried to curl up into a ball, but she couldn't do it because her stomach was in the way. The cat was about to produce offspring. Of course, no one wanted to take her, because they didn't even take her alone, and with offspring, there was no chance of finding a home.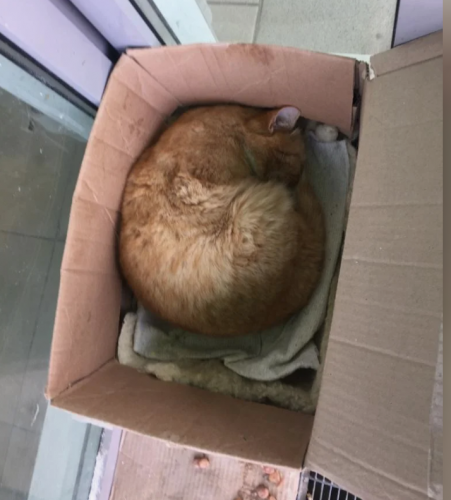 She ended up in our shelter by chance. We had a couple of new places and we wanted to take some cats. However, we managed to catch only one cat. Suddenly one of our employees remembered that she had seen a red cat in a box near the store. Of course, we couldn't leave the animal in the lurch. So this fluffy beauty ended up in our shelter.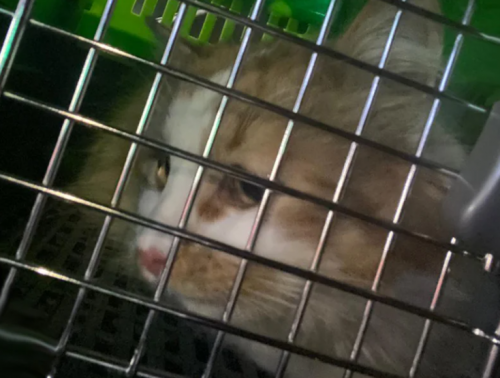 First of all, we took the cat for a veterinary examination. The specialist examined her and said that the pregnancy period was already long. Kittens should have been born a long time ago, but they froze in the womb. If she hadn't been brought to the vet in time, the cat herself would have left this world soon. But this baby was still very young, her age was only 1 year. The cat was sterilized, the operation was successful.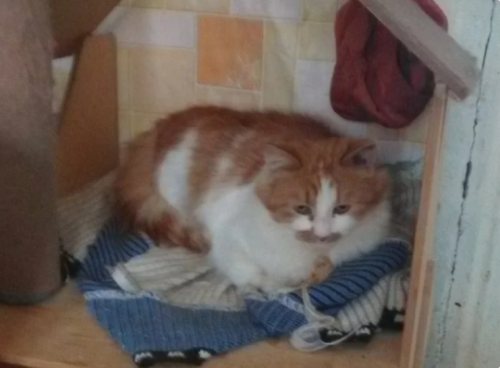 The beauty had a lush and fluffy tail. We gave her a nickname – Pauline. It was obvious that Pauline used to be a domestic cat. It was noticeable in her habits.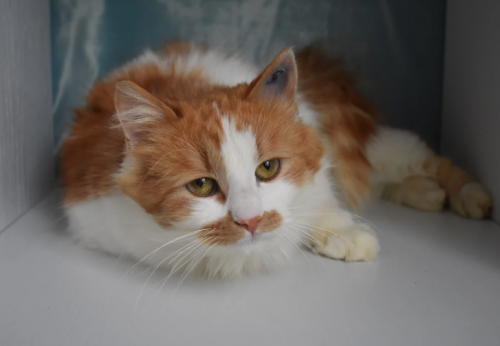 It's a pity that some people are so irresponsible about their pets and just leave them to their fate. Also, it was noticeable that Pauline did not live on the street for long. Most likely, she was thrown out when they found out about the upcoming pregnancy.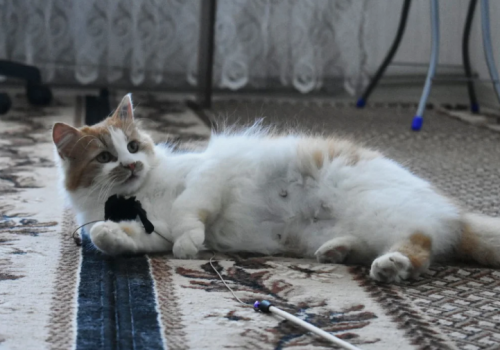 During the temporary care, Pauline was nervous and irritable. It was obvious that something was bothering her. The cat was shocked that she was locked in a cage for quarantine. When she was released from the cage, she immediately threw herself into the arms of a loved one and gently purred. The cat was so « hungry" for affection that she was ready to skip a meal, just to get a portion of human warmth.