In one Mexican animal shelter, the day went on as usual. But everything changed when the staff found the puppy in a box right on the porch outside the door. Next to the animal was a note in which it was written that the puppy belonged to an 11-year-old boy, and there were also written reasons why the puppy was brought to the shelter.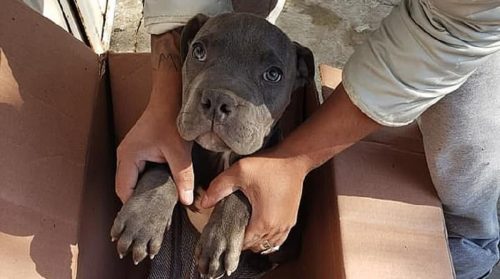 « My name is Juan, I am 11 years old. Mom and I decided to give you a puppy so that Dad wouldn't know about it. He wants to sell the puppy to make money on it. But no one is buying it yet, and my father mocks him and kicks him. Once he kicked a puppy in such a way that he injured his tail. That's why we brought the doggie to you so that you could take care of him. I leave a toy with him so that he doesn't forget about me. »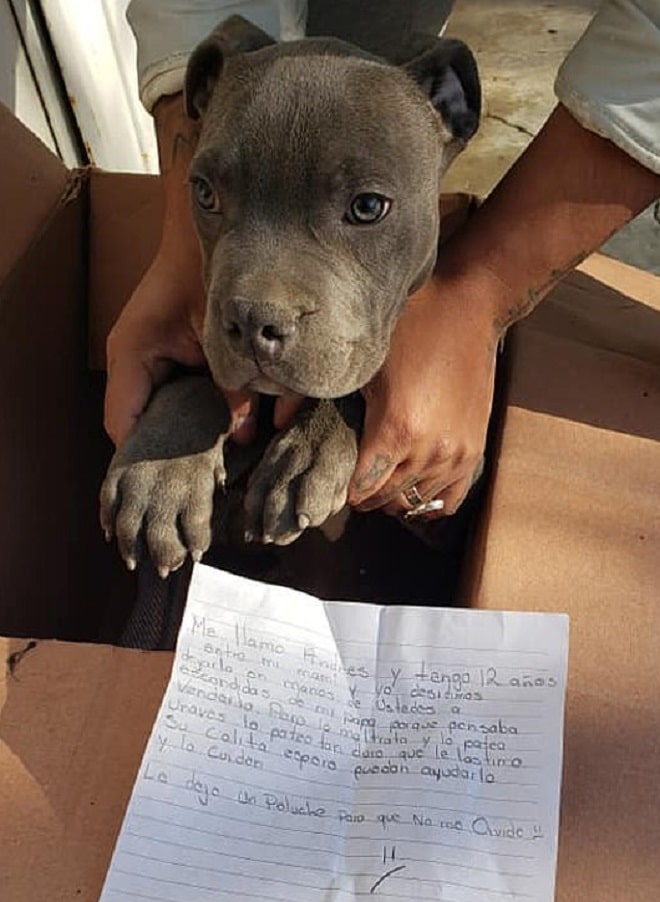 After reading the note, all the staff's eyes went teary. They understood how painful it was for the boy to give the pet away, but he could not do otherwise.
Of course, the orphanage took the puppy and told his story through a social network. About 300 people wrote to them immediately. They all wanted a puppy! His story melted hearts, and everyone wanted to take care of the baby.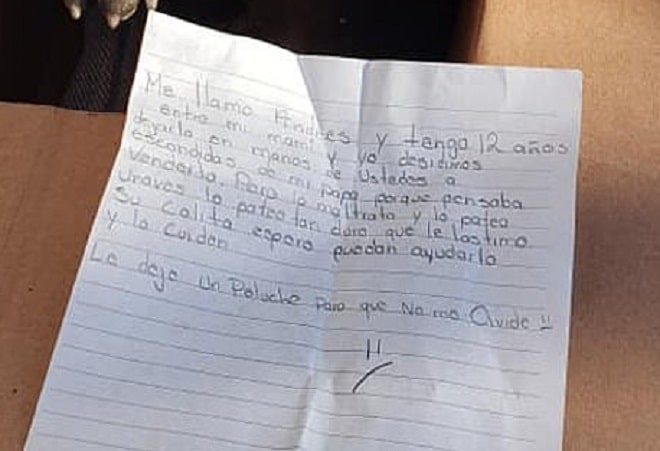 Since there are so many offers, the staff of the shelter has not yet decided who will be lucky enough to own the dog. But it's safe to say that the baby's going to be okay, that he's going to be taken care of by good people who won't hurt him.
Also, thanks to this story, the shelter advertised other animals that are in the shelter and urged to pay attention to them.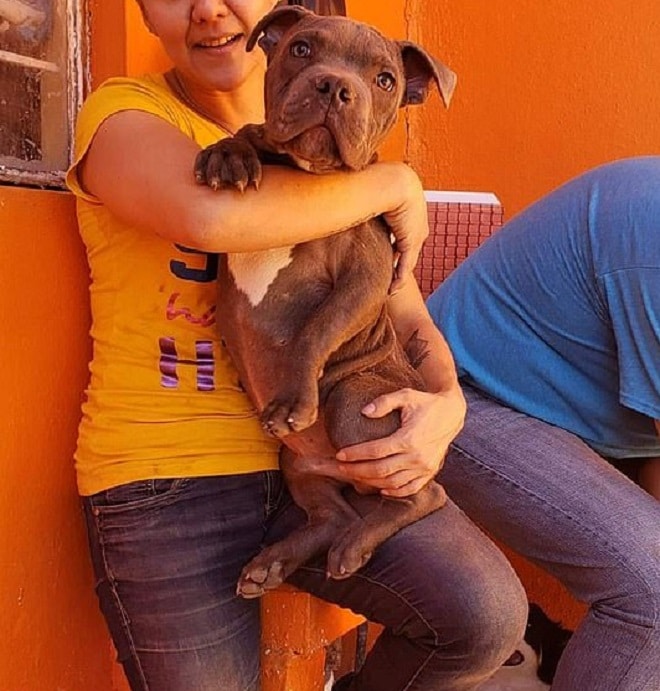 «If everyone wants to take one animal, then in our shelter there will be no pets!» – employees in social networks wrote.
And we wish all animals to find their homes!