In Seattle, Pam Corwin was witness to the cutest reunion ever when she suddenly noticed two Golden Retrievers running up and greeting each other like long-lost friends.
As the two adorable dogs were catching up on old times, Pam started a conversation with their owners and found out that they had never met before. The dogs should have been strangers but were acting like the best of friends!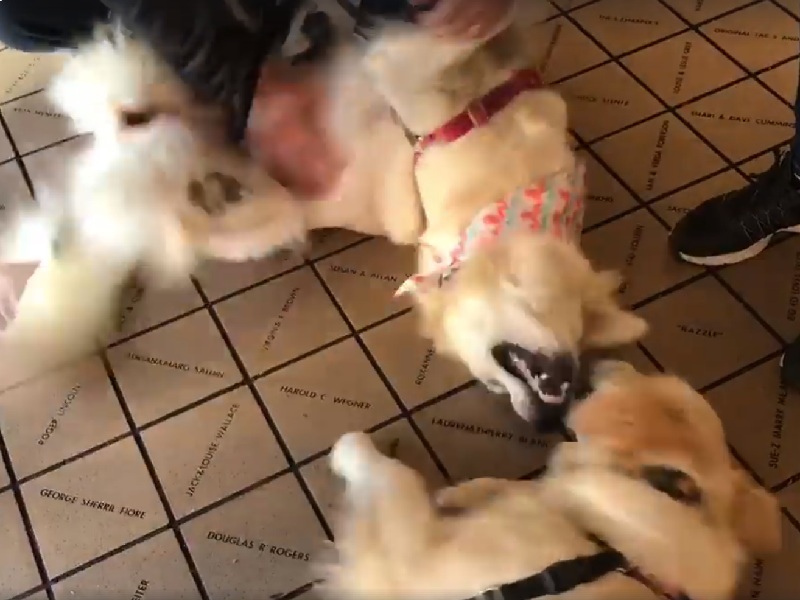 The mystery was solved when the owners figured out that they had both adopted their dogs from Russia and flown them to America on the same plane, at the same time a year ago.
Both the dogs even had identifying tattoos on their ears that confirmed that they were siblings! They were so happy to have met each other again that they relished in their reunion for more than half an hour.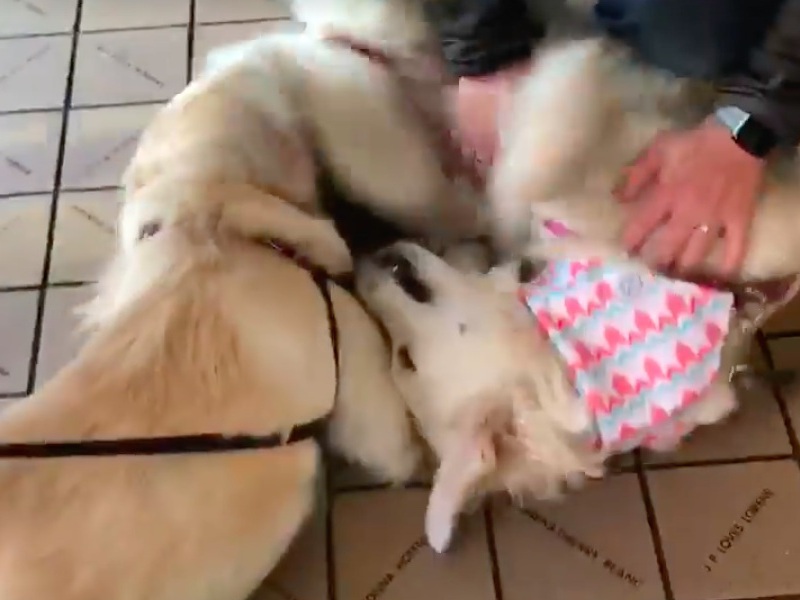 The two siblings were so reluctant to part ways again that their owners had to exchange phone numbers so they could set up play dates. Here's to hoping that these two beautiful furbabies get to play together a lot in the future!