No one paid any attention to the box that was lying on the side of the road. It was unremarkable to humans. But still, there were those who looked inside the box. It turned out that there were not discarded things at all, but living beings. The dog was sitting in a box with small puppies.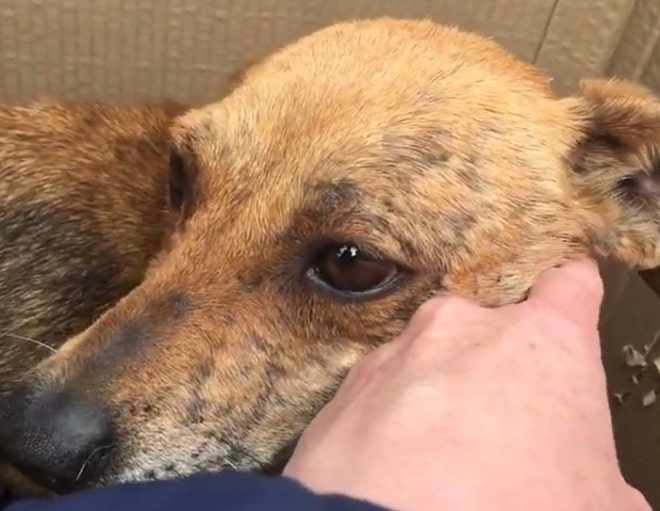 The mother was given the name Sandy. She didn't look her best: very thin, trembling with fear. The animal has clearly not eaten for a very long time. The puppies were all covered in fleas, they were constantly scratching and looked very neglected.
People took the dogs out of the box and took them to animal rights activists so that they would provide all the necessary assistance. One of the puppies died during the journey. All the other puppies and their mother were given to veterinarians for examination and treatment.
Sandy didn't immediately trust the people who tried to help her. At first, she walked away and shivered. But after a few days, the dog began to let people touch her. She has stopped running away and is cowering in fear. Doctors prescribed Sandy and her children many procedures and medications that were supposed to improve the condition of these unfortunate animals. The puppies had to be treated not only for exhaustion but also for skin diseases.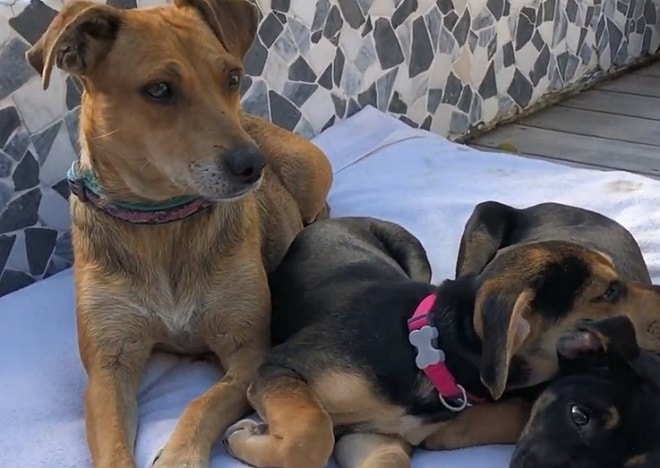 After some time, the shelter volunteers noticed for the first time that Sandy wagged her tail. She began to enjoy the attention of people. It was a sign of real trust.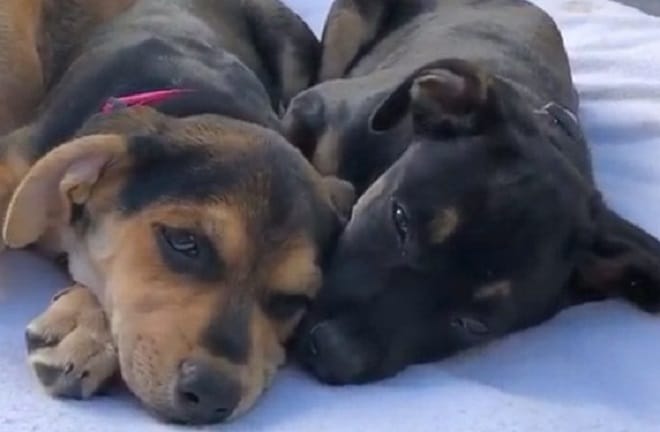 The condition of the puppies quickly approached normal. They recovered thanks to good nutrition. Their fur has grown again. The babies look much better than before. They behave cheerfully and really like to play with each other, as well as with volunteers.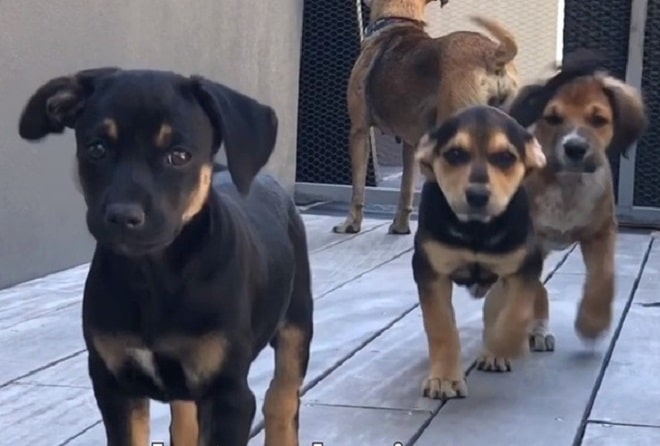 Sandy and her children are currently waiting for caring people who would like to take them home and give them a real family and love.