The story took place in the state of Texas. The police from the animal protection center received a call about a dog. Neighbors called, who decided that the animal was dead and worried that its body might attract wild animals.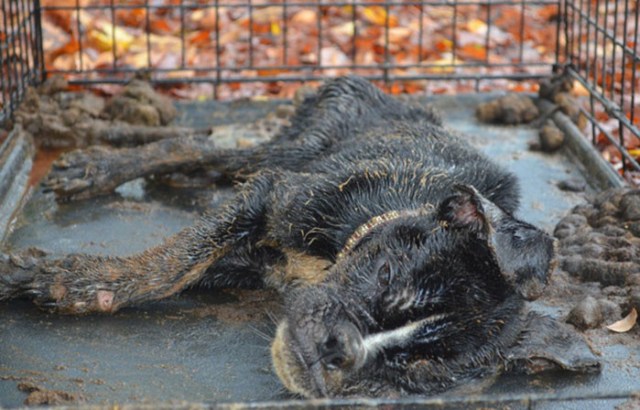 But still the doggie, despite the severe exhaustion, was alive. Even the veterinarians thought that a dog that was dying of hunger would not be able to survive. Only one person believed in it and it helped the dog to fight for its life!
In the fall of five years ago, an animal rescue center in Austin received a call from concerned residents. They reported about a dead dog lying in a metal cage, stained with waste products.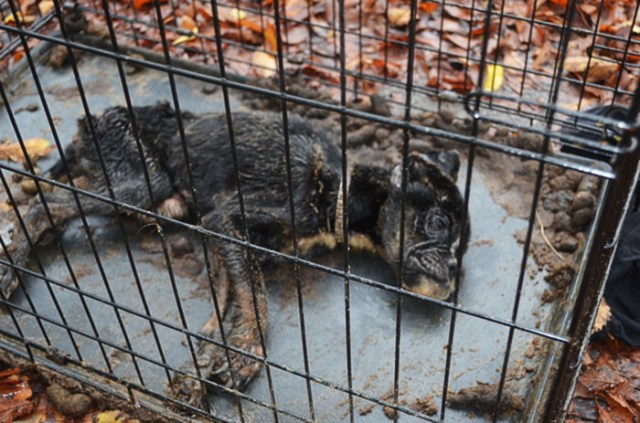 Arriving at the address, animal rights activists saw the dog, which was exhausted to the last degree, smeared with his feces and completely motionless. However, to everyone's surprise, the dog was still alive.
The rescue team immediately took the animal to the vet.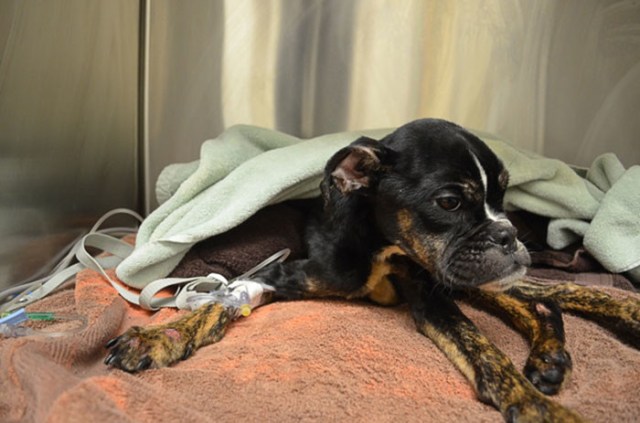 « It had a very low body temperature when we measured it with a thermometer. And she couldn't move at all, » one of the animal rights activists shared, « I admit, we were sure that the dog wouldn't survive. »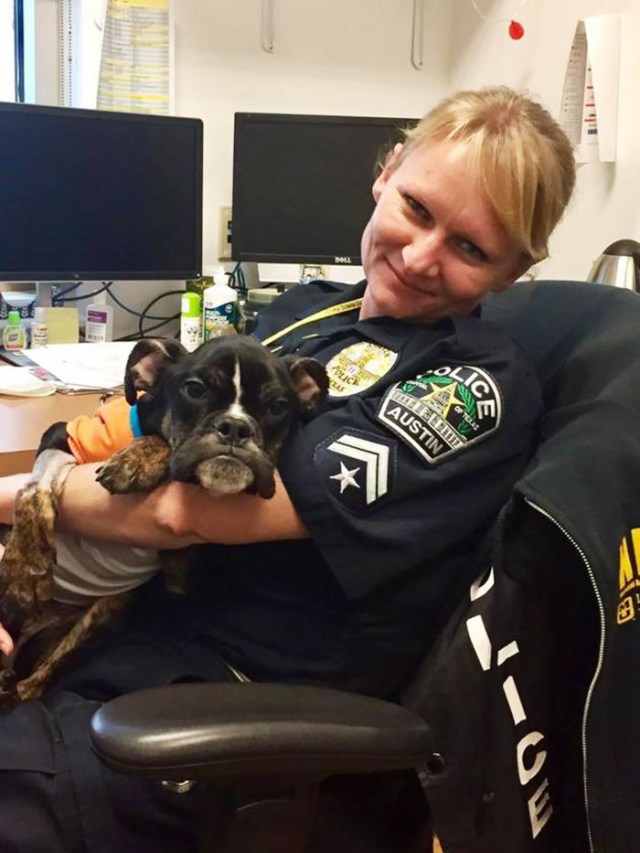 Veterinarian Eliza Manser bathed the animal in warm water and warmed it for a long time with a hair dryer so that the body temperature increased.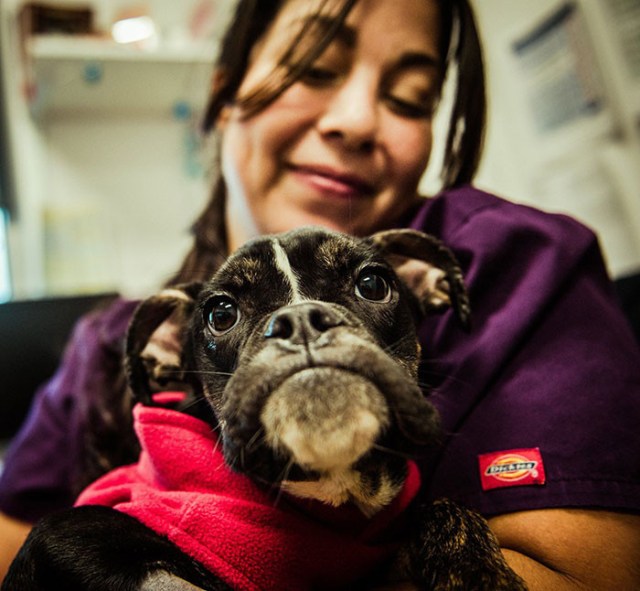 « All this time I was talking to the dog. It was wet, it was cold, and it was constantly looking at me with pleading eyes, » says Eliza.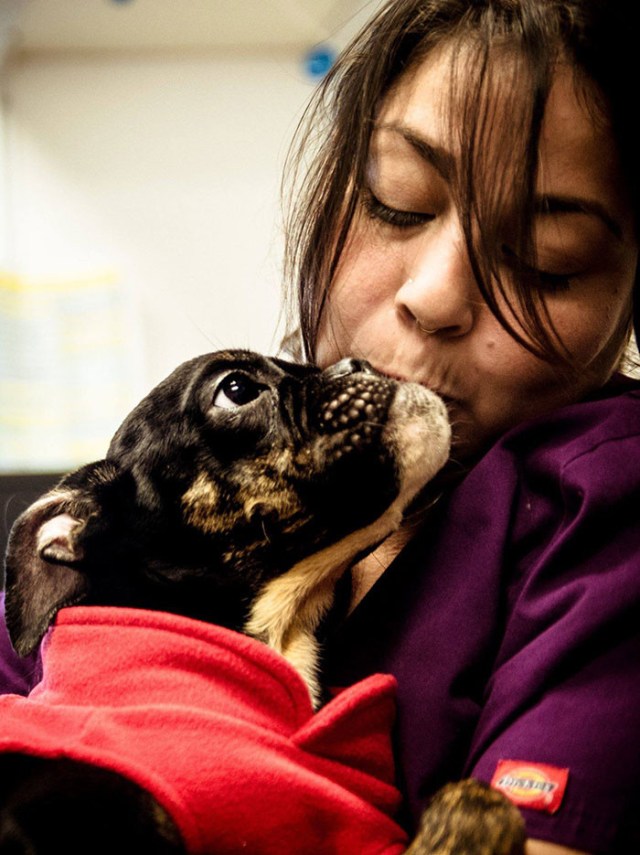 « Everyone thought it wouldn't survive, and only I kept telling it that everything would be fine, » the veterinarian said.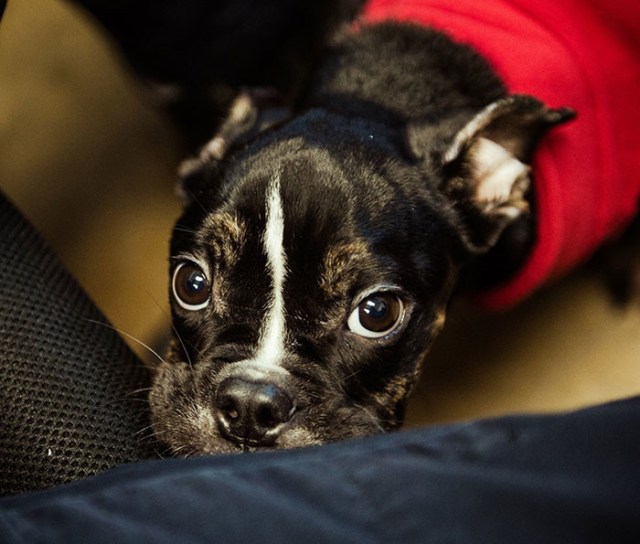 After the dog began to recover, Eliza named it Sophie and took it home.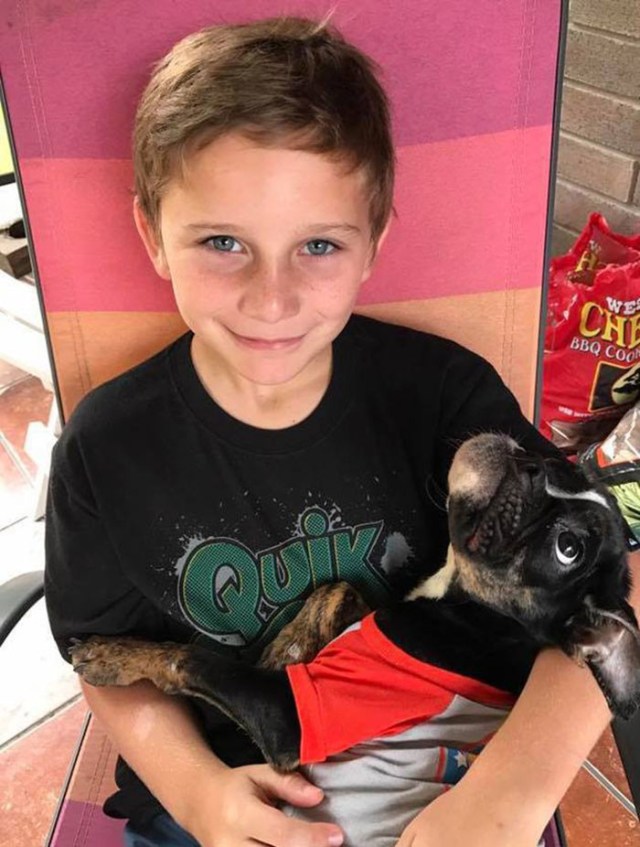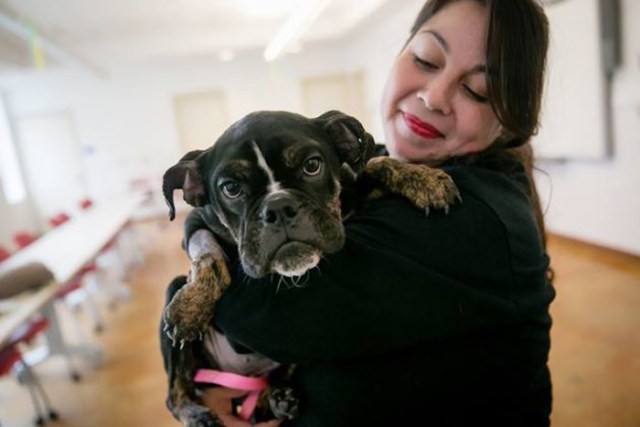 « Sophie will never need food again and will not be cold! »  said Eliza.