Today's story is dedicated to an 11-year-old dog named Charlie. I think it's no secret that for a dog, this is already quite a solid age.
A few years ago, the dog had both eyes removed due to glaucoma. Blindness made the animal less active and mobile.
But recently, the old dog's life has changed dramatically. He has a little friend who helps him adapt to his new state.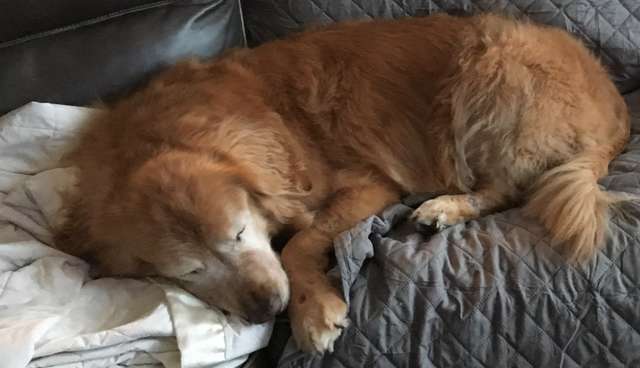 There's a new family member in the house – a little puppy, the same breed as the old pet. The baby was called Maverick. The two pets immediately hit it off. In addition, the little dog had a very positive effect on Charlie.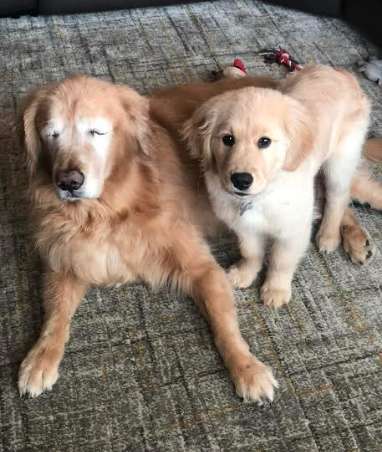 The owner says that Charlie has become more active. He had rarely played with his toys before. And with the advent of Maverick, games have become their favorite pastime.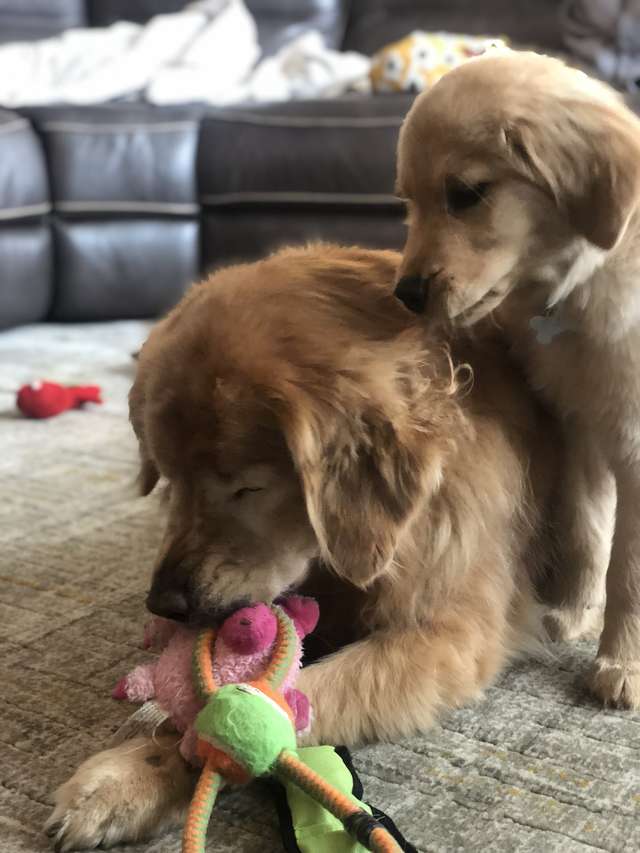 Despite his age, the puppy already realizes that Charlie is not like the others and needs help.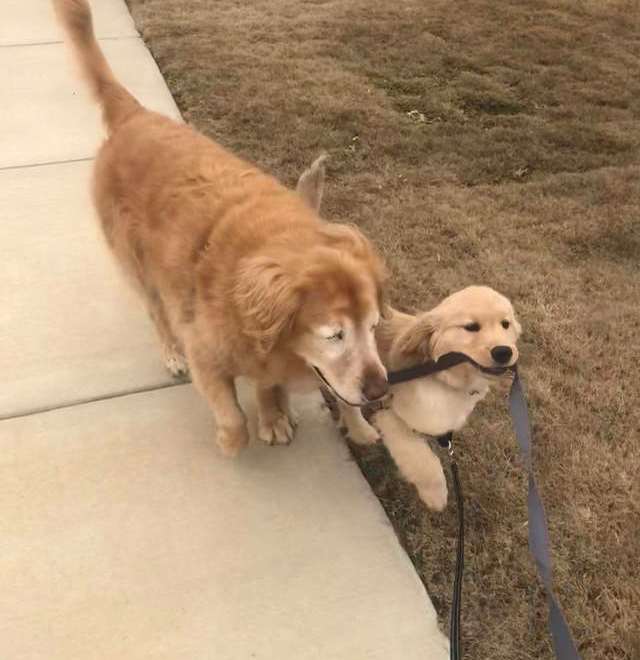 The owners say that on a walk, Maverick leads Charlie on a leash.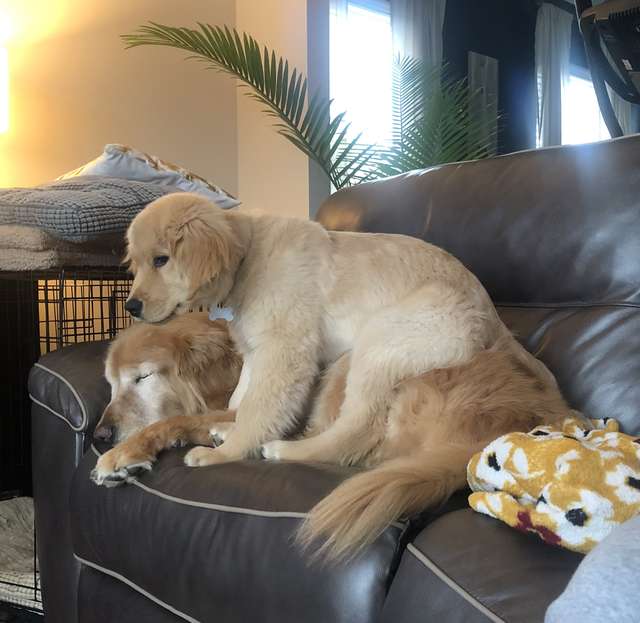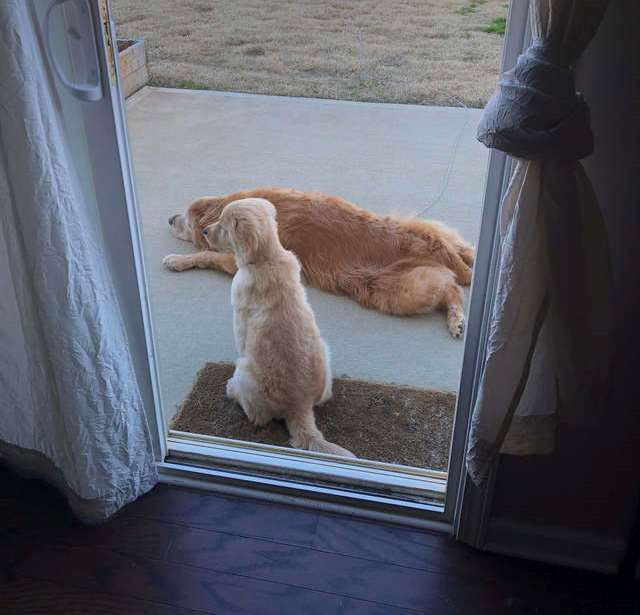 Also, the puppy likes to sleep next to Charlie, or just sit next to him, as if knowing that Charlie will feel lonely.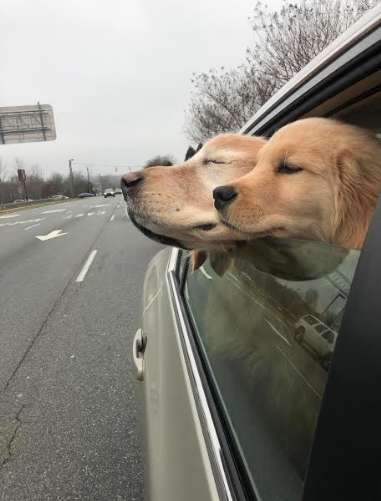 The owners are very happy that the appearance of a puppy in their family helped to cheer up Charlie and awaken his joy to life.