Thomas Anderson managed to find a non-standard way to move his 16-year-old dog along one of the beaches in Virginia Beach. So he wanted to make the remaining days of a faithful friend more vivid and interesting.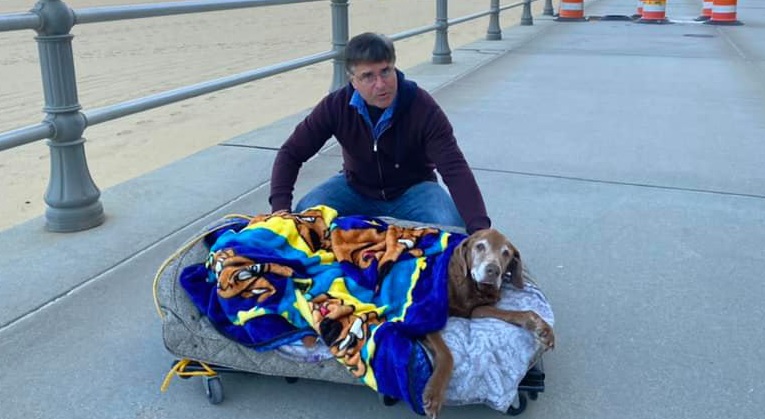 A man and his wife loved to go to the beach for a vacation. They always took their dog named Coffey with them. But when the dog reached the age of sixteen, it could no longer move independently.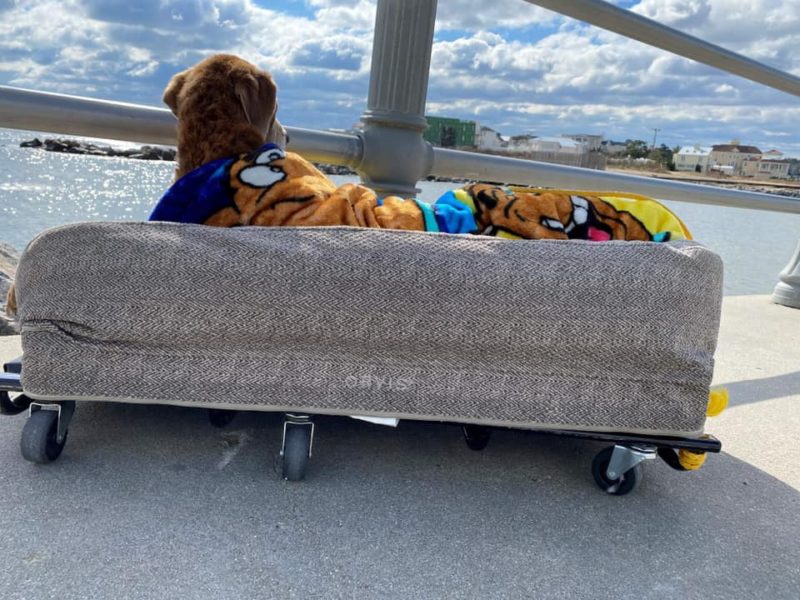 The dog was very weak and the family could not go to the beach. After all, they could not leave it alone, because they loved it very much, and it loved them. Then Thomas decided to make the pet's life easier. To do this, he made a bed on wheels, which made it possible for Coffey to move around its favorite beach.
The man tied a rope to the bed and thus he carries the pet along the beach. His wife decided to take a picture of the dog in bed and posted the photo on the social network. Thomas did not suspect that the picture of their dog had gone viral because he does not have pages on social networks.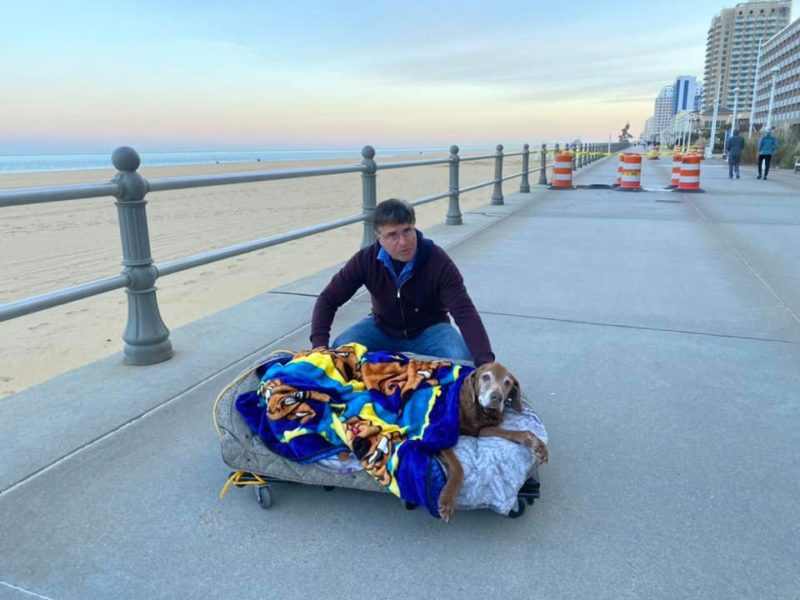 Such walks on the beach on the bed became a good adventure at the end of Coffey's life. After a few months, the dog died, but the owner knows that his faithful friend lived a happy life.