Lady Purl, as the cat was called, was distinguished by a stubborn character and a great love of life.  Six months ago, she was found on the street in an American Anchorage. As it turned out later, this incredibly charming animal had a damaged spine.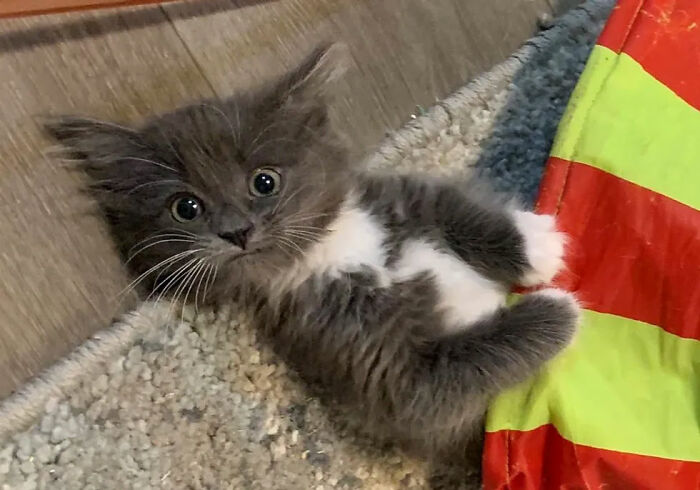 The examination showed that the cat's health problems are congenital, so her hind legs will remain crooked forever. The main thing is that the flaw of the animal did not affect her fate.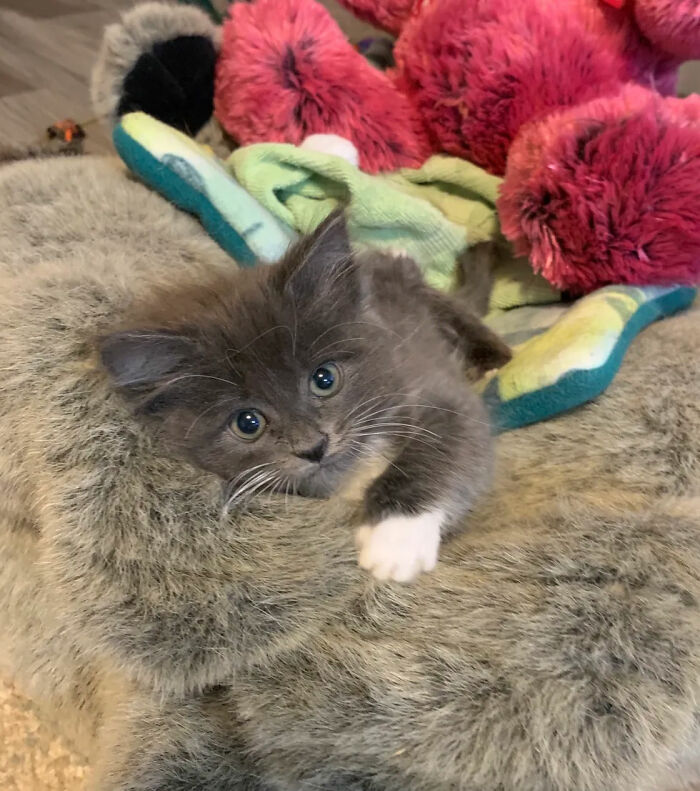 Look at this charmer. The photo was taken after undergoing the necessary treatment. It's just a pity that the paws could not be treated.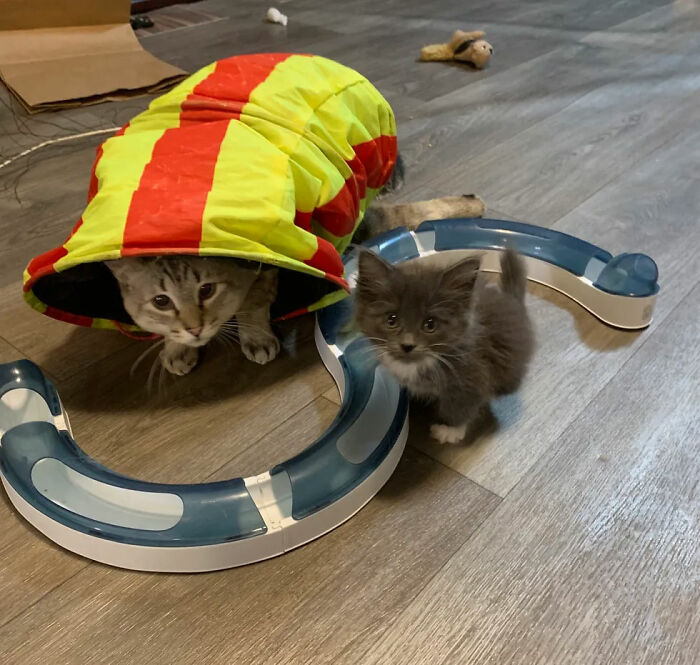 But thanks to proper nutrition, a course of the massage, and vitamins, Lady Purl feels satisfactory today. And strong-willed character and love of life helped the cat a lot during the period when she was learning to move.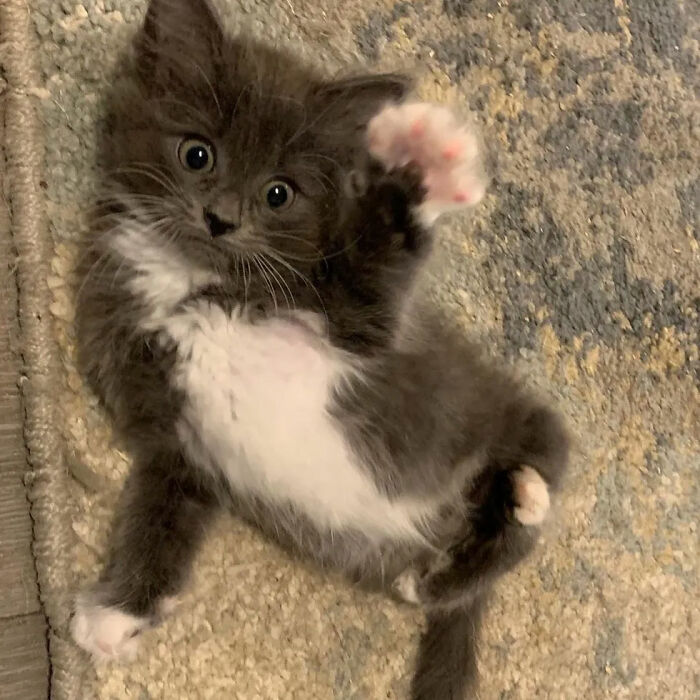 Of course, she does not manage to climb all the places, but it will not be difficult to climb into the hands of her beloved owners.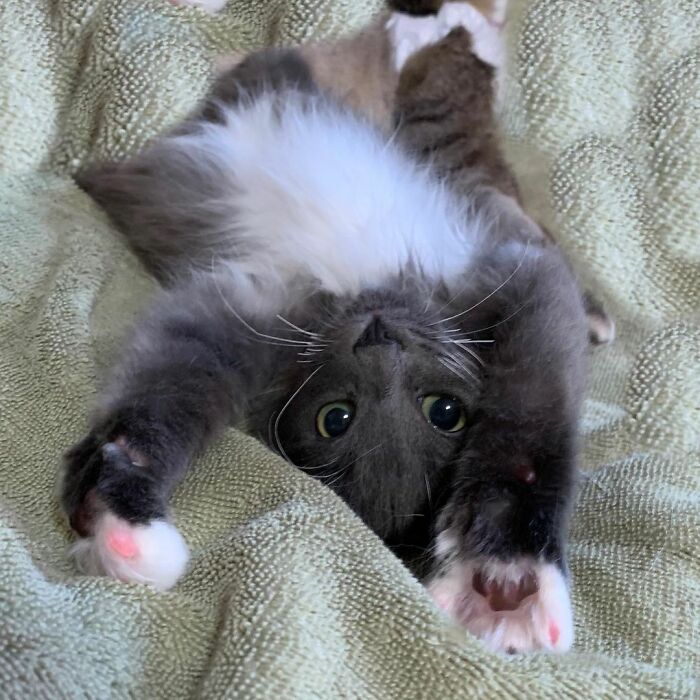 Lady Purl lives in a house where there are two more disabled pets – a dog and a half-paralyzed cat.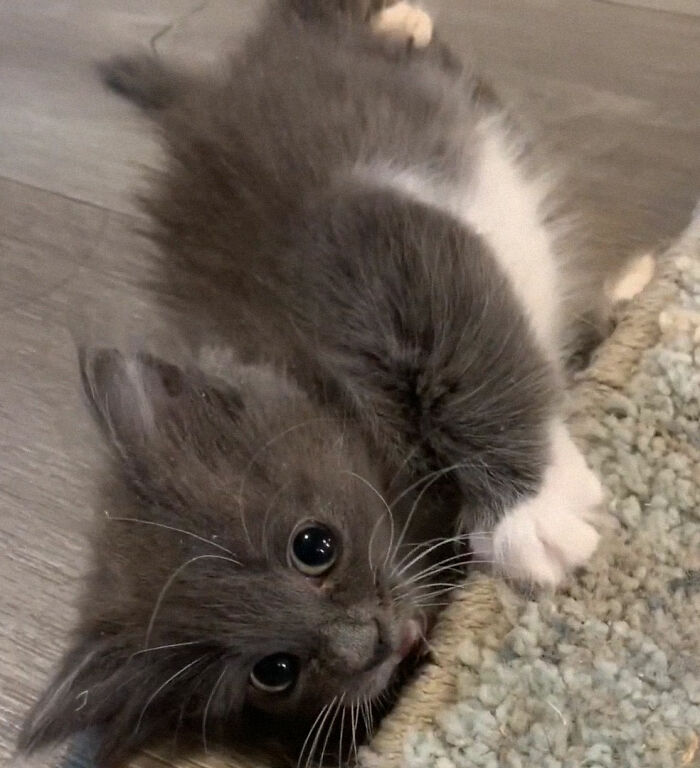 It is not new for owners to take care of animals with disabilities, especially since they do everything possible so that their pets do not feel inferior.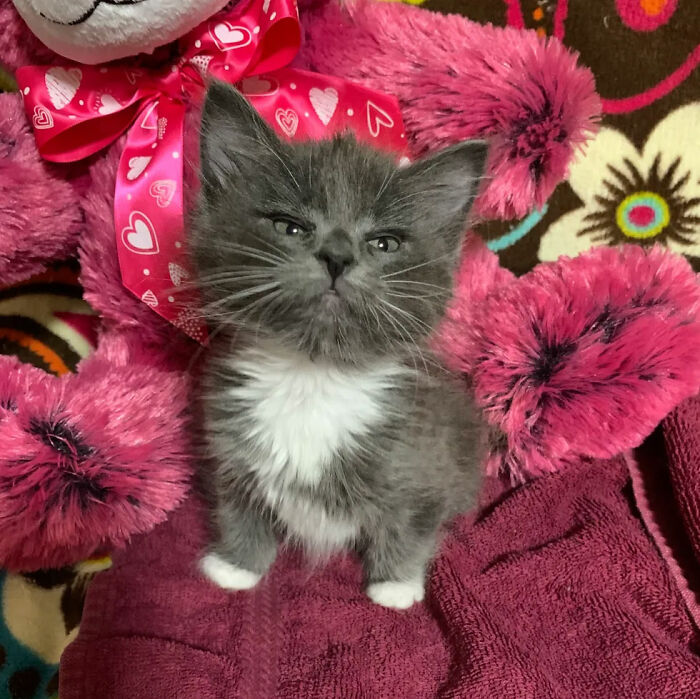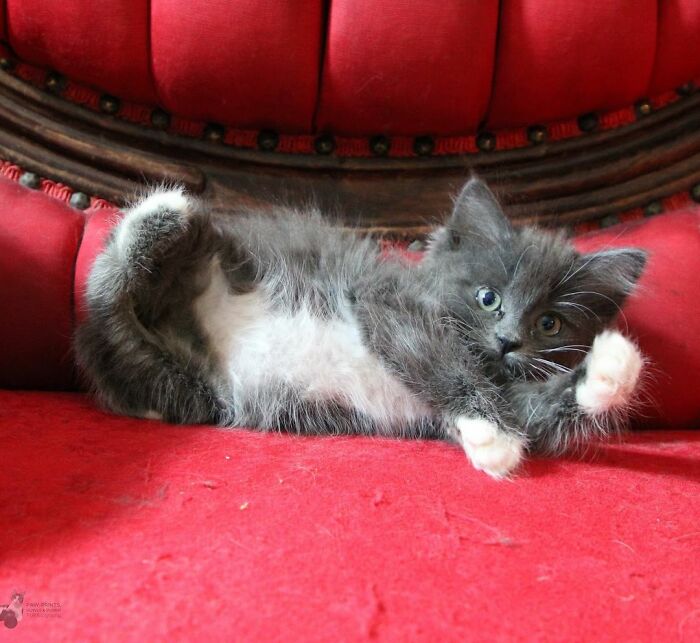 In a loving family, Lady Purl, from an unhappy and sick kitten, turned into a beautiful cat who adores her owners.