The life of poor dog Dina was very difficult. For a long time, residents of one of the streets of Kursk could not get rid of her in any way. For almost four years, she was kicked out and insulted, hoping that she would escape. The fact is that she was severely obese, because of this, everyone disliked her so much. But, despite her personal weight, the dog was very kind and harmless.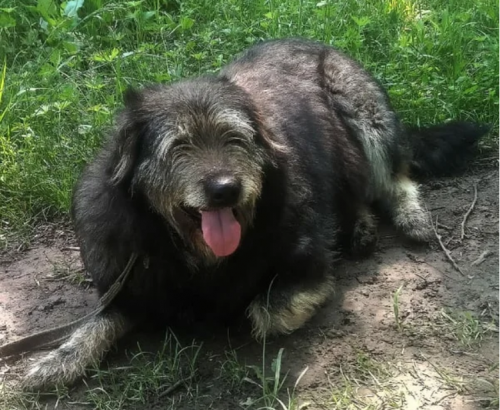 Winter was hard for her. Because of her size, she had no place to hide and slept right in the street, in the snow. And the tenants were bothering her.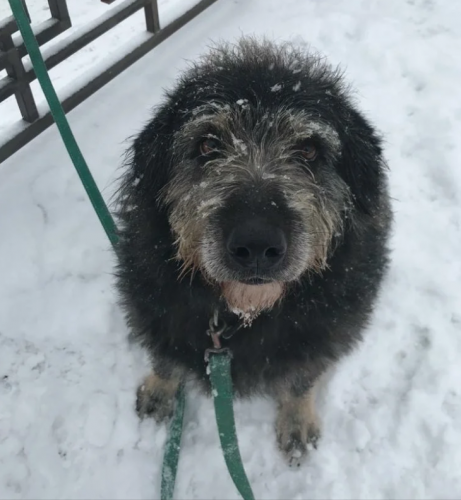 Therefore, she had to be given to the dog trapping point, even though she could warm up there and no one would torment her.
Because of her large size, she was not in an easy position, no booth could accommodate Dina. When I found out about it, I immediately ordered a booth of the appropriate size for her.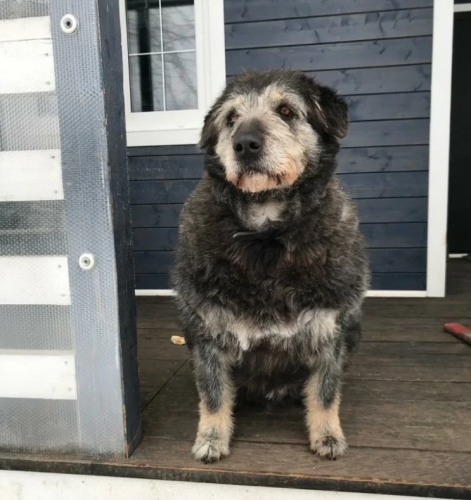 Dina was lucky enough to get a house in Moscow! It was here that we brought her to the new owner Olga, who, after reading my story about the fate of this dog and saw the photo, fell in love and agreed to take her home.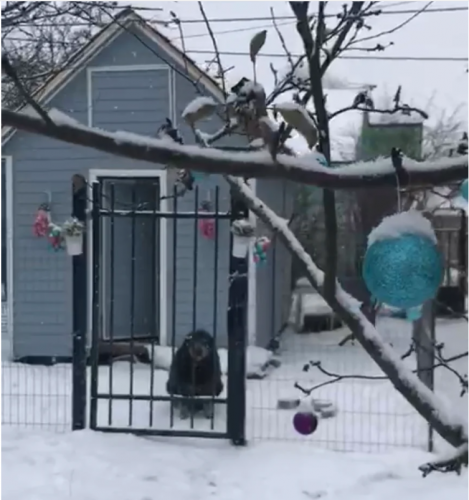 Little bear, so Olya affectionately called her because of her appearance. She tried to do everything to make Dina feel the warmth and love that a person can give.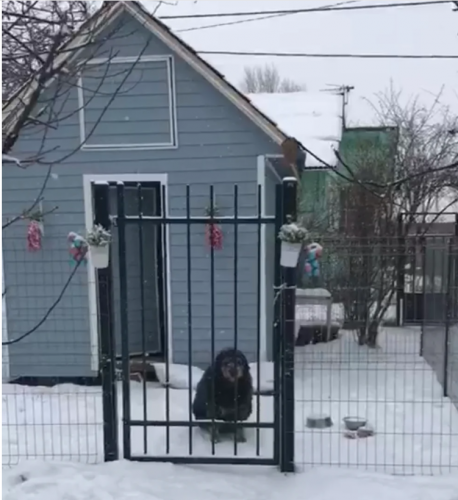 And finally it happened! Last year, a dog met the New Year's Eve for the first time in a house with a family. The house was built by the owner.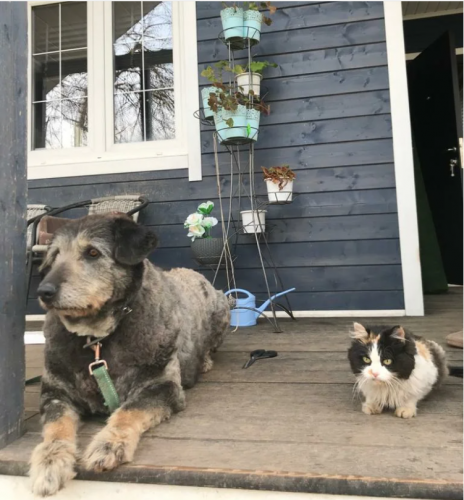 It's wonderful to see Dina happy. No one's ever cared for her before, she doesn't even have a booth. And now she has her own cabin, and she can enjoy the delights of New Year's Eve.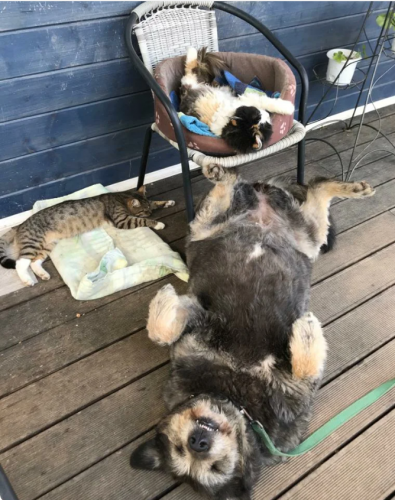 There are no words to convey all those emotions at the sight of a happy little animal, which in the past was homeless, unhappy, and to understand that it's all over. The owner is glad that no one will offend Dina, will not drive her away, that there is a house where she will be fed, warmed, petted, and taken care of. This is a real Christmas fairy tale!