The staff of the volunteer service found a small dog. The breed of the puppy is the Staffordshire Terrier. The baby was found to have a huge problem – a broken spine. The animal could not move on its own, even the puppy could not move.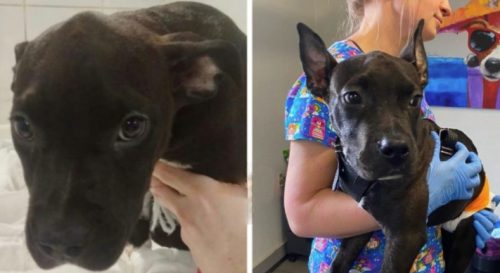 The baby was sent to a veterinary clinic. It had several serious operations. Fortunately, little Stafford was saved.
Thanks to good doctors, the baby will be able to live on. Nevertheless, even after undergoing rehabilitation, Yuna (the puppy's nickname) could not use its hind legs to walk.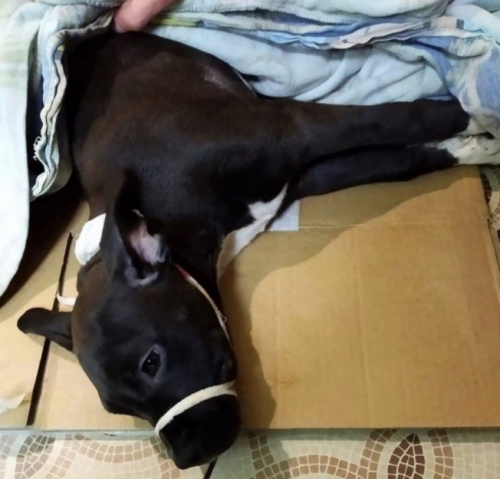 The baby had almost no chance to find a family and loving owners. After all, who needs a sick puppy? Therefore, Yuna stayed in the rehabilitation center.
However, life turned out to be favorable to the baby. Nadia (an employee of the rehabilitation center) liked Yuna. The woman really liked this nimble black puppy.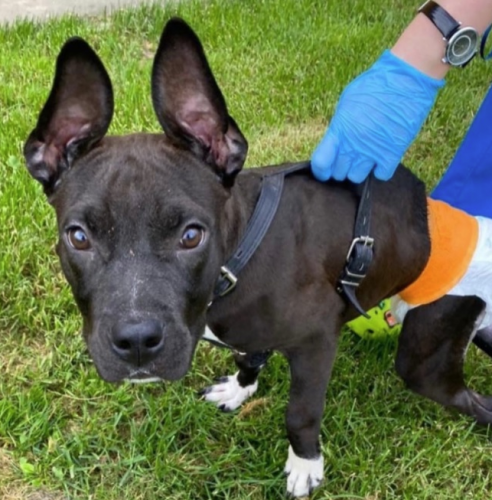 Nadezhda began to give Yuna care and attention. She took care of the baby, tried to win its trust and love. Also, a lot of help was provided by kind people who helped the dog financially. Now Nadezhda is raising funds to purchase a special device for independent movement for Yuna. We sincerely hope that the dog and its owner will be fine.