We want to tell you about a case that happened in Togliatti. An old Labrador dog was found in a dumpster near the entrances. It so happened that the poor dog sat in this container for more than two days without food and water. « Caring people » living in houses located nearby told about how long the dog was in the dumpster. These two days they just threw their garbage right on the Labrador's head.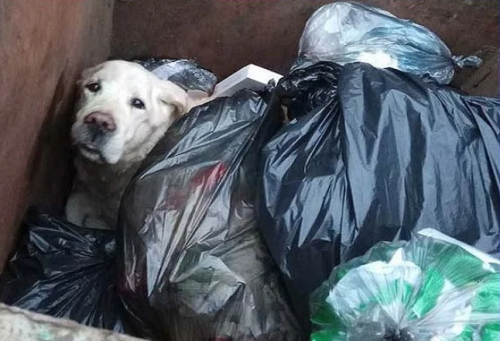 However, there were still normal people who helped the dog get out of the container and took him to the vet, and then took him home for the night. The animal lay motionless for a couple of hours, just looking at one point. However, these spouses could not keep the dog, because they already had four dogs.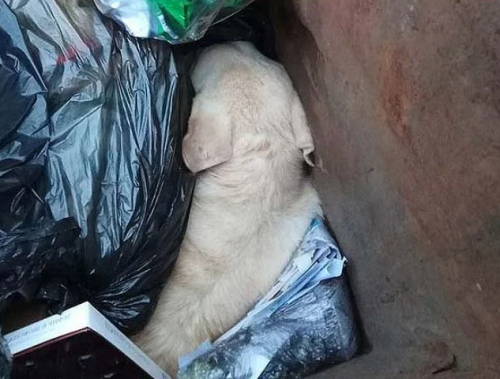 At the vet clinic, doctors reported that the dog was in a bad condition. He turned out to be very old, more than 12 years old, so he had a lot of health problems. Veterinarians most of all did not like the condition of the teeth, which are almost gone, as well as diseased kidneys.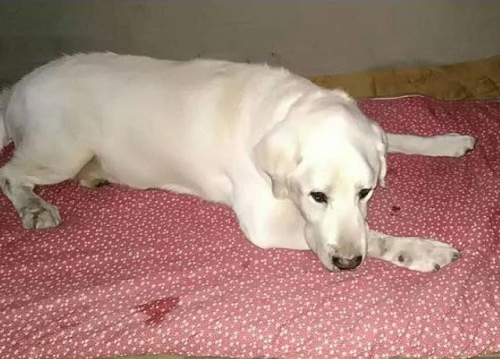 The next morning, the dog was taken to the shelter, where he was delighted with the soft porridge and cheered up a little. After a while, he started walking, spending all his last strength on it, but still remained the same sad.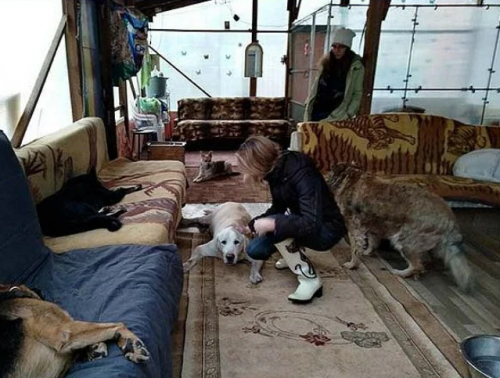 The shelter staff said that the dog is very kind, affectionate and friendly, which is defenseless as a child. The animal was in a depressed state and almost did not react to the outside world.
The shelter organized a collection of money for rehabilitation and a lot of medical procedures that a labrador needs.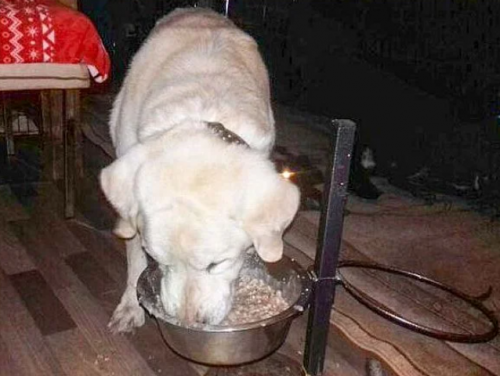 And there is no need to talk about the act of an individual who threw the dog away like garbage.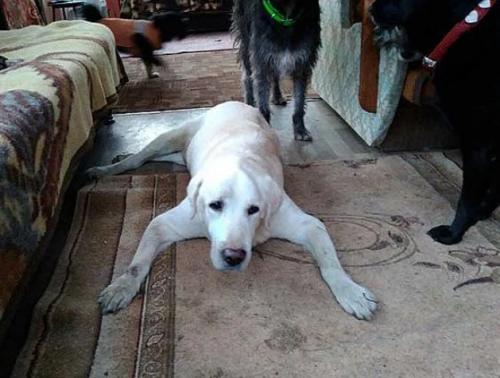 Apart from disgust and disappointment that there are still such « people » on earth, there are no more emotions.