A woman found a small dog on the territory of one of the Kursk garage cooperatives. It was dark outside, it was raining cold, and the animal had nowhere to hide, it just curled up right on the asphalt. The puppy was shaking violently and it was immediately noticeable that he really needed help.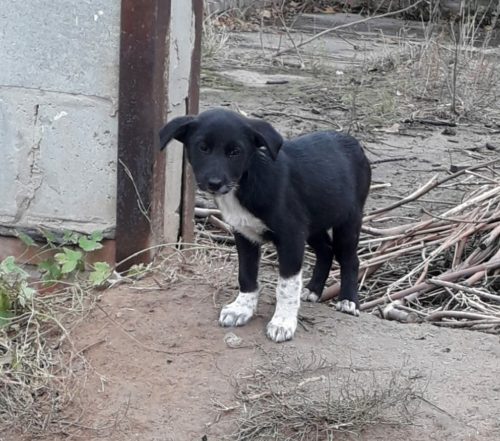 Ira's first thought was to pass by, and if the baby is still there tomorrow, then take it to the vet, because it was already too late and it's not easy to find an open clinic. Looking at the dog again, she realized that it might not live to see the morning. After contacting the volunteers, the woman asked for help and an hour later, together with baby Alpha, they came to the doctor.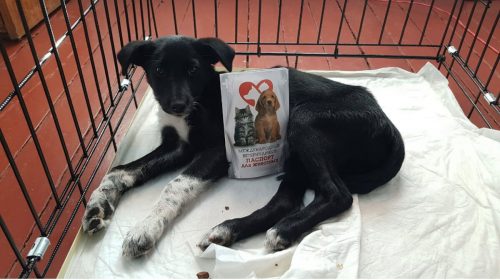 The doctors confirmed Ira's assumption – a night on the street would be the last for Alpha. The patient turned out to be not an easy one – some procedures had to be done urgently, the rest of the treatment was painted on several sheets and the dog was allowed to go home. But the animal had nowhere to go. In Kursk, it is very difficult with places for temporary care, and it is almost impossible to find such a place urgently and even in the middle of the night. It was complicated by the fact that Alpha is still a puppy, and enteritis is raging in all overexposures.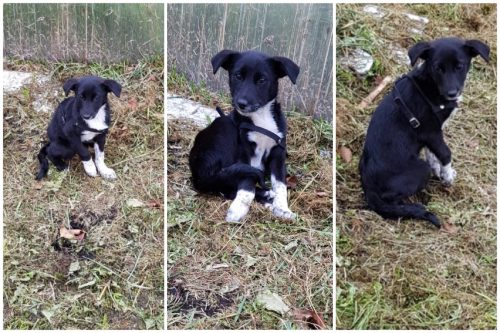 They planned to take Alpha back to the garages because there was simply no warm place for it. Calls to volunteers and acquaintances still allowed us to avoid such a scenario.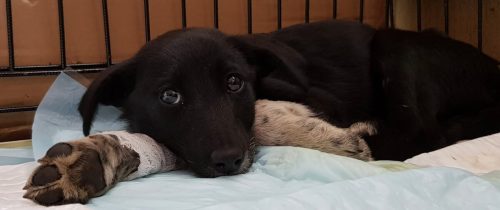 The girl Yulia agreed to temporarily shelter the baby but asked that she be brought along with the cage. Buying a cage in the middle of the night, surprisingly, was not the most difficult task.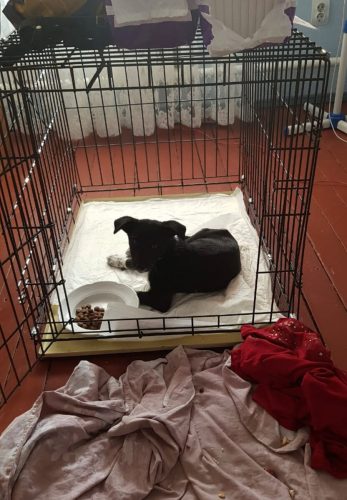 In the warmth and thanks to the treatment, Alpha began to recover literally the next day. It was clear that in three months of its life it had experienced a lot, you don't see such an unhappy expression on the face of puppies very often, but the Alpha does not lose hope and believes that its life will be much better from now on.