Judy is eight years old, but this charming dog managed to learn all the hardships of life on the street. When the animal went blind, it was simply thrown into the trash. There the dog lay, trembling with fear and hunger until it was found by people who showed kindness and compassion.
The dog was taken to a specialized service engaged in the rescue of street animals, and there veterinarians were immediately involved in help.
Judy wasn't just blind. It was diagnosed with a rare disease, because of which the eyeballs protruded from the eye sockets and caused severe pain to the animal. The problem could be solved only by a radical method – the sick eyes were removed completely.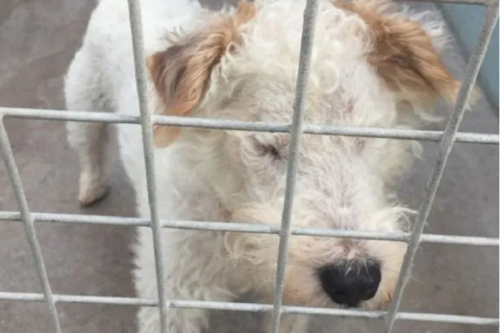 The animal underwent the operation well and quickly recovered. Judy quickly learned to live in the dark and soon returned to the behavior familiar to an ordinary dog.  Although at first, the stress of losing vision and changing lifestyles made it afraid of people.
The volunteers' kindness and care did their job – now Judy is not afraid of people and re-learn to trust others.
A special moment was the search for new owners for Judy. The dog requires additional care and boundless love and care from people. It was this family that was chosen for Judy – Carol and Andrew Stoneley fell in love with the dog at first sight and no difficulties associated with lack of vision could not stop them. The couple recently lost their pet, who lived with them for 14 years, and felt the need to take care of a new pet. They immediately picked Judy out of the shelter and took it to its new home.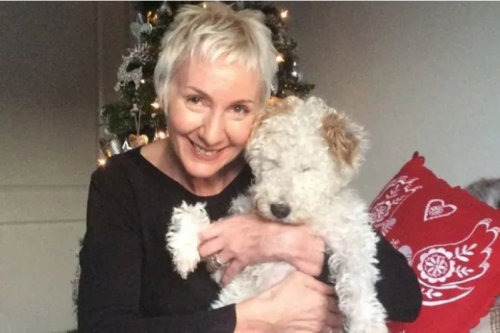 Judy quickly settled into the new house, especially it likes to run and frolic in the garden. Looking at this cheerful and affectionate dog, it is difficult to believe that someone threw it in the trash. Well-groomed and beautiful Judy in the Christmas pictures of the Stoneley family does not look like an unhappy and sick animal that volunteers hardly tried to learn not to be afraid of a person.