The owners brought the Chinese crested to the veterinary clinic. The dog is small and just trembled with fear. As it turned out, they were not going to treat it, the doctor was required to euthanize the animal.
Veterinarians refused — animals without life-threatening pathologies are forbidden to be put to sleep, both by law and personal ethics. Doctors did not find any difficulties preventing the Tonic from living a normal life.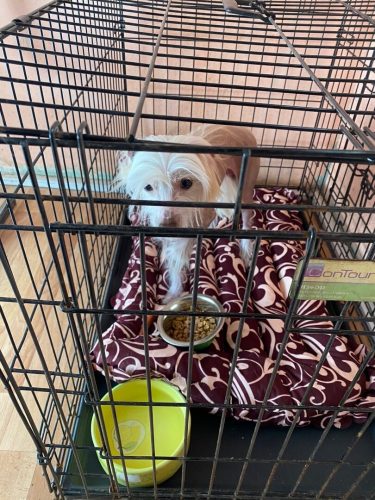 As it turned out, the animal did not get along with the baby, but instead of training or looking for new owners for the dog, they decided to simply kill it with the hands of doctors.
The veterinarian contacted the volunteers and asked them to take over the animal patronage. Initially, the dog was left in the clinic, but the dog, accustomed to the home atmosphere, was very nervous, and even more cold — despite the warm litter in the clinic, it was too cool for this breed.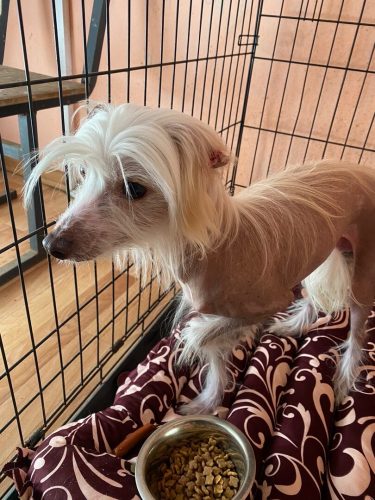 They had to look for paid, and most importantly, warm overexposure. The search was successful – the crested was sheltered for 250 rubles a day and food. As it turned out, the dog needed treatment from parasites and vaccinations – the last time the former owners showed it to the veterinarian was more than two years ago.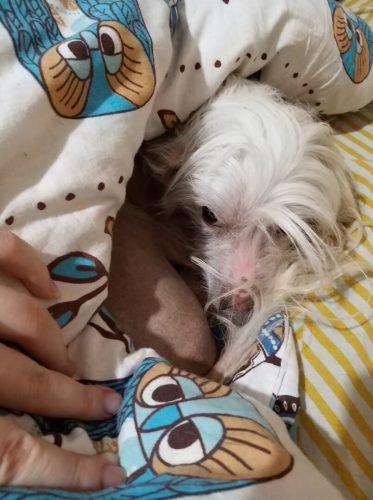 Tonic is very difficult to endure a new stage of its life – it misses home, does not eat, tries to understand what happened to it. The dog has a lot of stress, so it lies for days, crawling under a warm blanket.