Anya was standing at the gas station when suddenly a skinny little dog came running to her. It did not leave the girl, blocking her way, as if it wanted to call Anya somewhere. The girl went after the dog to see what it wanted to show.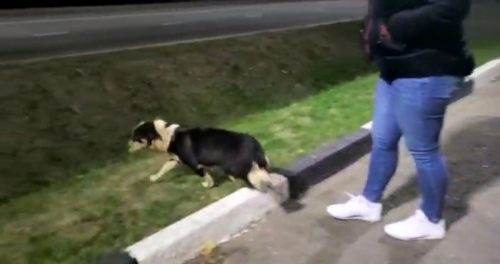 The dog brought Anna to an empty highway outside the city, near which there was no one. The girl looked around suspiciously and could not understand why the dog had « lured » her here.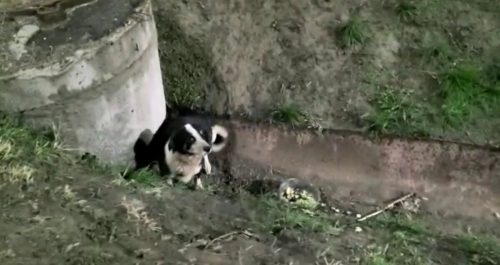 The animal seemed to read the girl's thoughts and looked at her with an intelligent look. Then the dog jumped into a ditch near the road, along which there was a drainpipe, gradually turning into a concrete structure.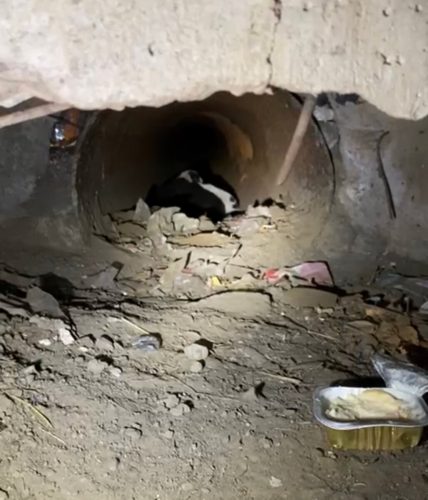 Anna went down to get the dog, took out a flashlight, and began to inspect the place. There was no limit to the girl's surprise. She noticed newborn puppies there who had not even opened their eyes yet. It immediately became clear that this dog was their mother. It had an incredible resemblance to the puppies.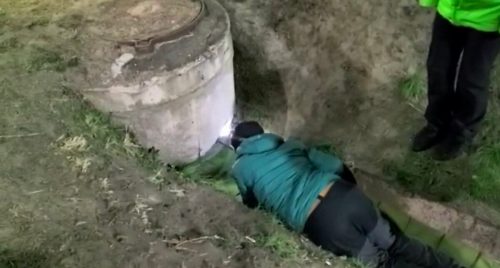 Anya had my phone number. She called me and told me about the situation. Anna also sent a text with photos of puppies in such an unenviable position. We didn't have any places in the shelter at that time, but I understood that the puppies needed to be urgently rescued. After all, as soon as the rain starts, they face imminent death.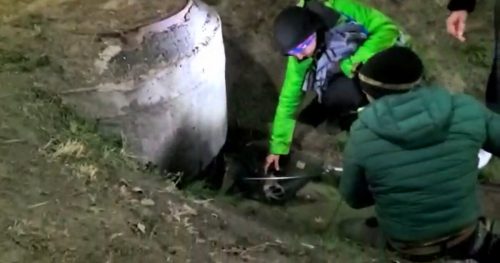 The babies will simply be washed away with water. Moreover, the cold has come, and they are lying on concrete and freezing. Also, there's a dangerous road with constant traffic. A little later, the gas station staff said that the puppies had not only a mom, but also a dad, but one day he was hit by a car.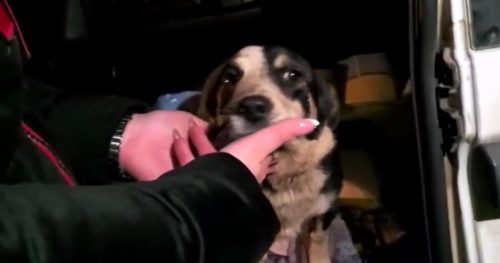 The kids needed to be saved, so I sent my girls, Ekaterina and Elena, to help them. Anya and her husband Pasha also tried to help the kids. They even found a fishing net to use to pull out the puppies. After all, it was unrealistic to pull out the crumbs with hands. This is an atypical situation for Kursk. Usually, the locals just report the location of the animals and disappear.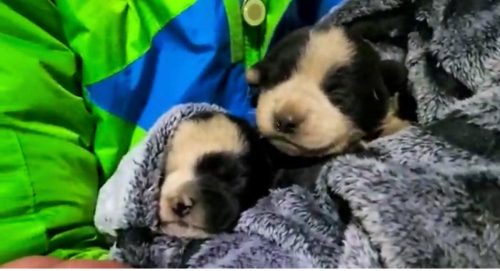 Pavel went straight into the pit and pulled the dogs out one by one. There were six babies. While the puppies were being rescued, their mother was warming itself, completely trusting its new acquaintances.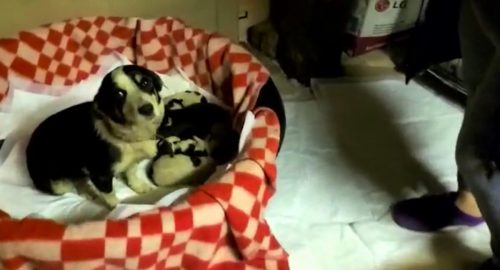 We didn't have any places to accommodate this family at all. So we found a little barn and put a baby pool in it. There's a heater there to keep the dogs warm.