Mishutka was born prematurely. In that brood, all the puppies were weakened, and Mishutka's health was in the worst condition among all. The dog was distinguished by its beautiful brown color. The puppy looked very much like a bear cub, which is why he got such a name. We can say without exaggeration that we saved this baby from death.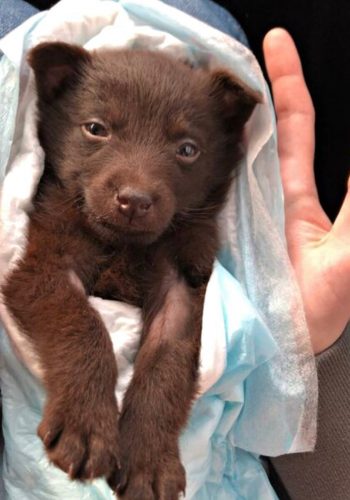 The puppy survived, its health improved, the baby got stronger. During the treatment period, Mishutka lived with my subscriber Elena. The girl has repeatedly said that the baby is very cultured and well-mannered. Mishutka quickly learned to navigate in the apartment space.
Lena did not have the opportunity to take the dog forever, it was necessary to look for a new home for it. At that time, Mishutka was two months old, but it looked younger than its age. The fact is that the puppy weighed little. One day Elena called and said that she had found owners for the puppy. We were very happy.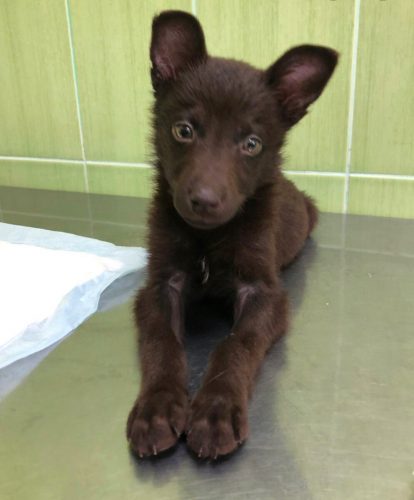 However, I was a little confused by the fact that the newly minted owner asked who would pay for vaccinations, us or her. Of course, we didn't mind helping our ward, but the question itself confused us a little.
It seemed like a trifle, but my intuition told me that Mishutka had fallen into the wrong hands. I probably wouldn't have given it to that woman at all. One day I called her to find out how our ward was doing, and she answered:
« It's okay. My child is happy, and this is the most important thing. »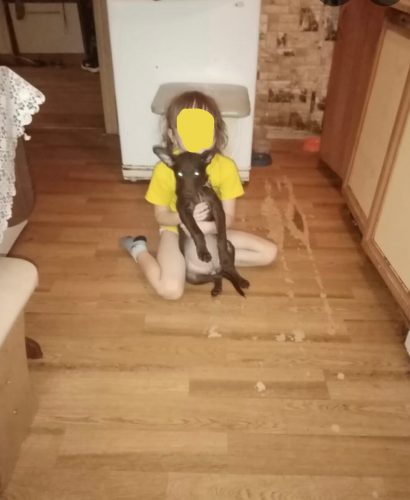 I think this is not the main thing at all. An animal is not a toy. An adult should take care of it, not a child. Only an adult can fully take care of a pet. However, the woman assured us that there was no reason to worry, and convinced us that everything was fine with them. She even sent photo reports with Mishutka. The dog looked good in the photo. Three months have passed. Suddenly Elena receives a call from that woman demanding to take Mishutka back.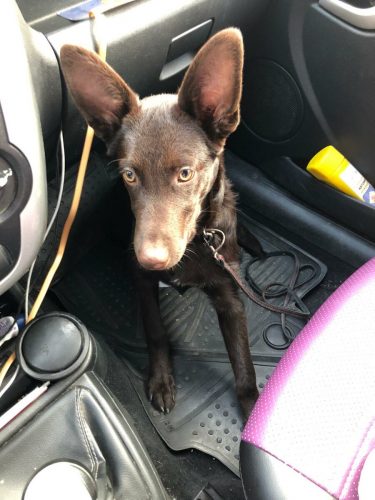 Why they returned the doggie we never understood. The woman could not explain the reason properly. At first, she said that the landlady of the rented apartment had forbidden it, and then she said that the dog had gnawed all the furniture in the house and she had run out of patience.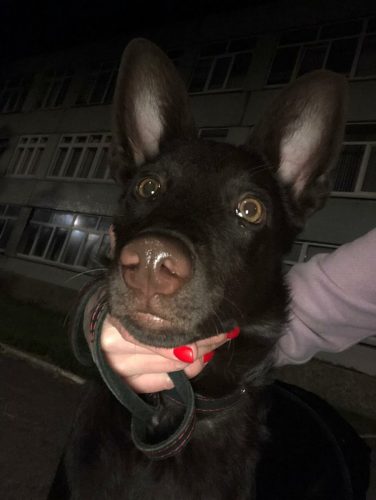 Mishutka was simply put out on the street, although they knew that there were no places for temporary care now. The dog was never vaccinated, although I said that I would agree to pay for them.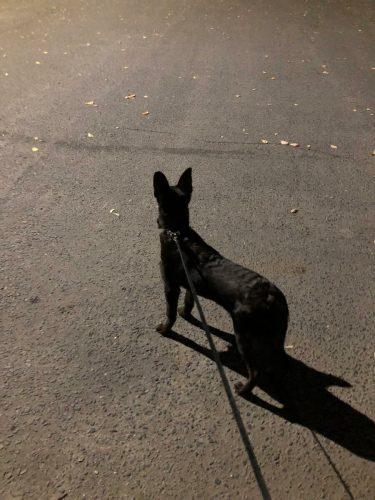 That's how our Mishutka was left homeless. I don't understand why its new owners didn't like it. The dog is accustomed to the toilet, does not shit indoors, behaves well-mannered. Apparently, the pet just became not nice to the owner's child, because they initially perceived the animal as a toy.