This story happened in St. Louis, Missouri. On 08/22/2012, a small kitten with black fur was brought to a local shelter in the city. The volunteers were called by a woman who found the half-dead creature. The kitten was lying right on the road, between her house and an abandoned building. It was covered in dust and showed no signs of life.
On this day, a volunteer named Bobbie was on duty at the animal shelter, and she went to the incoming call. At first, everyone thought that the cat was dead, but when the volunteer touched it, it moved, but it could not make any purring or other sounds.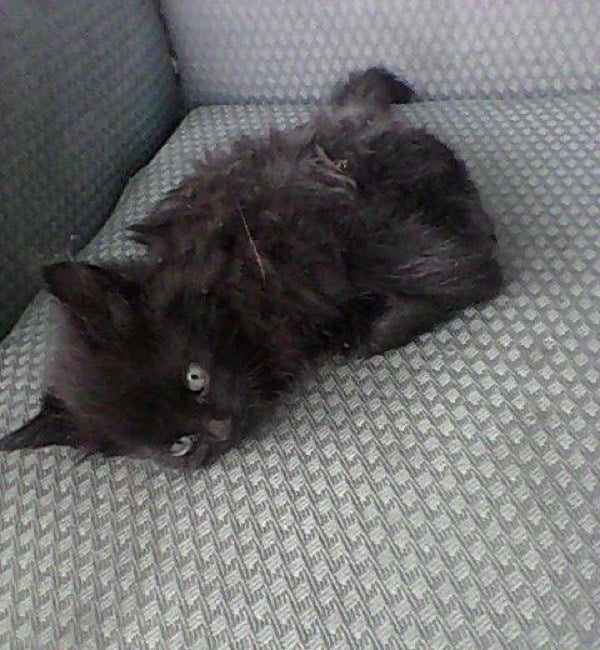 The kitten's paws were motionless, but when it turned its head towards the people, they realized that it could still be saved.
The veterinarian carefully examined the kitten's limbs, but no fractures or any other injuries were found. Then the doctor suggested that the kitten has a neurological problem.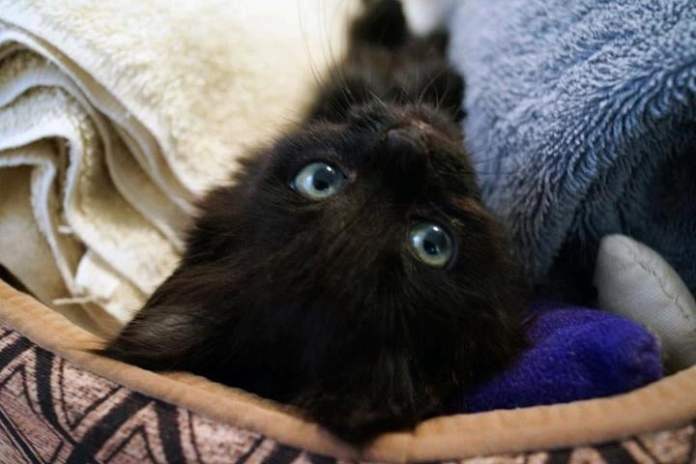 Until the end, no one understood how to treat the animal and whether the treatment would give the necessary result. But, despite all the doubts, they decided to try to save the kitten. By the way, it was given an unusual nickname – Lincoln.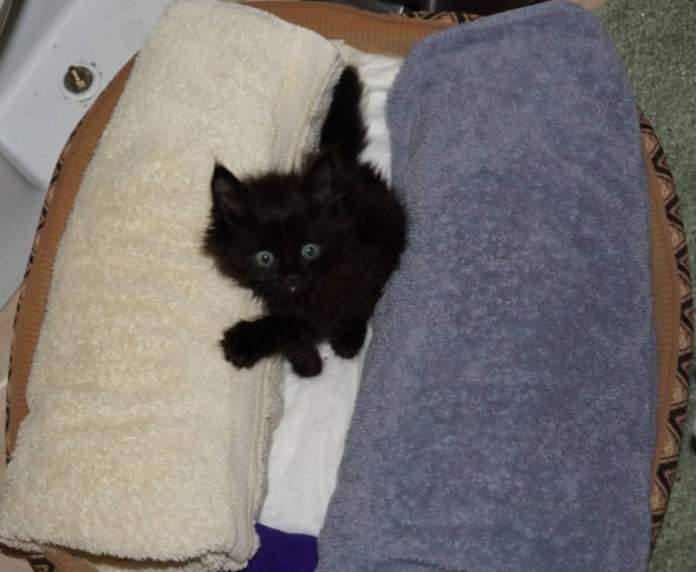 The cat was prescribed physiotherapy, which had to be repeated at least 5-6 times a day. It also required special care, as it could not even go to the toilet. Bobbie took over all the duties of caring for Lincoln. She even built a special sleeping place for it, on the sides of which she installed rolls of towels so that they would hold the kitten.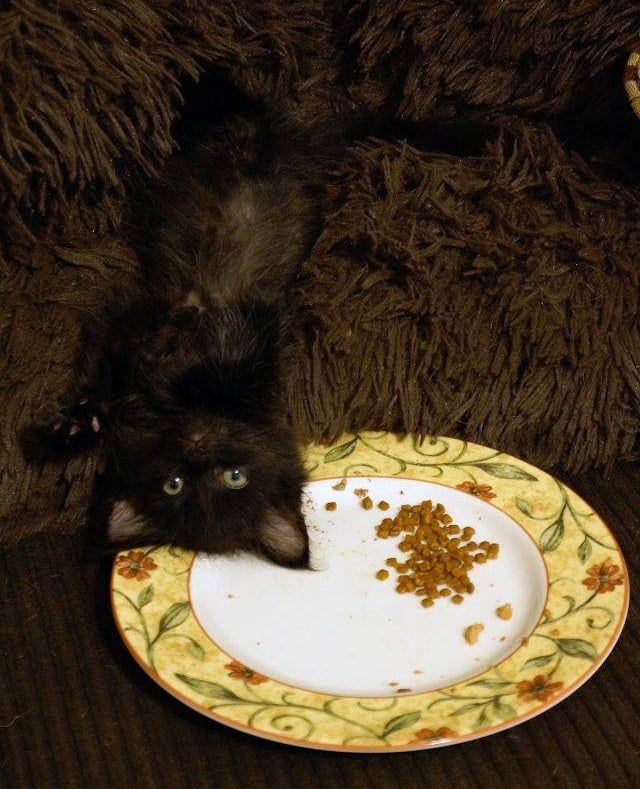 And a week later, Bobbie noticed how the kitten moved one paw. The volunteer couldn't hold back her tears. And a week later, Lincoln was already getting up and trying to walk.
Bobbie is very proud of the achievements of her ward.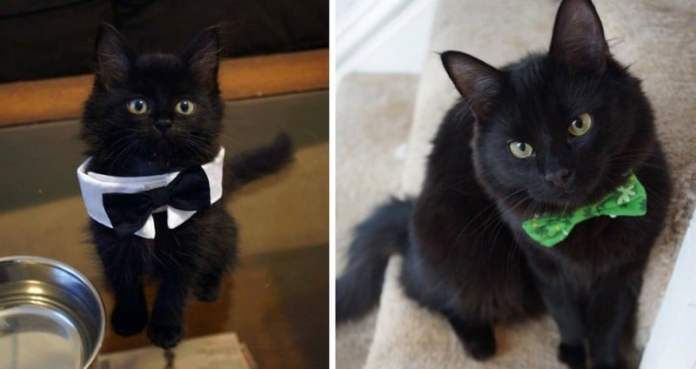 Every day Lincoln made new progress. Its road to recovery was long but persistent. First, it learned to get up, then sit, then began to walk with a limp. But today it is impossible to distinguish it from any other cat.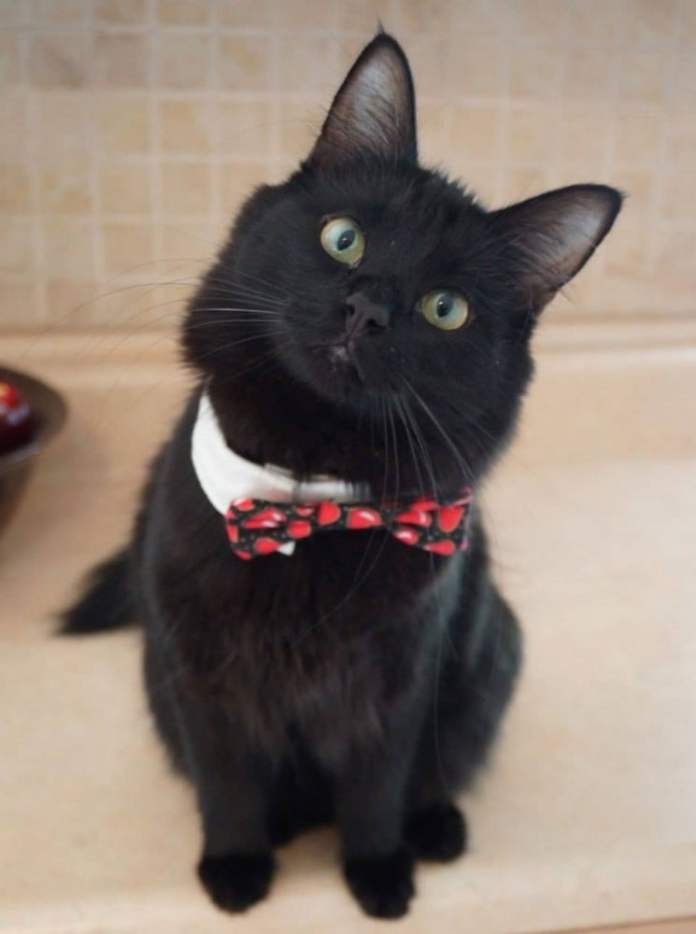 Five years later, Lincoln turned into a handsome cat, whose appearance does not say that it was once found dying on the road.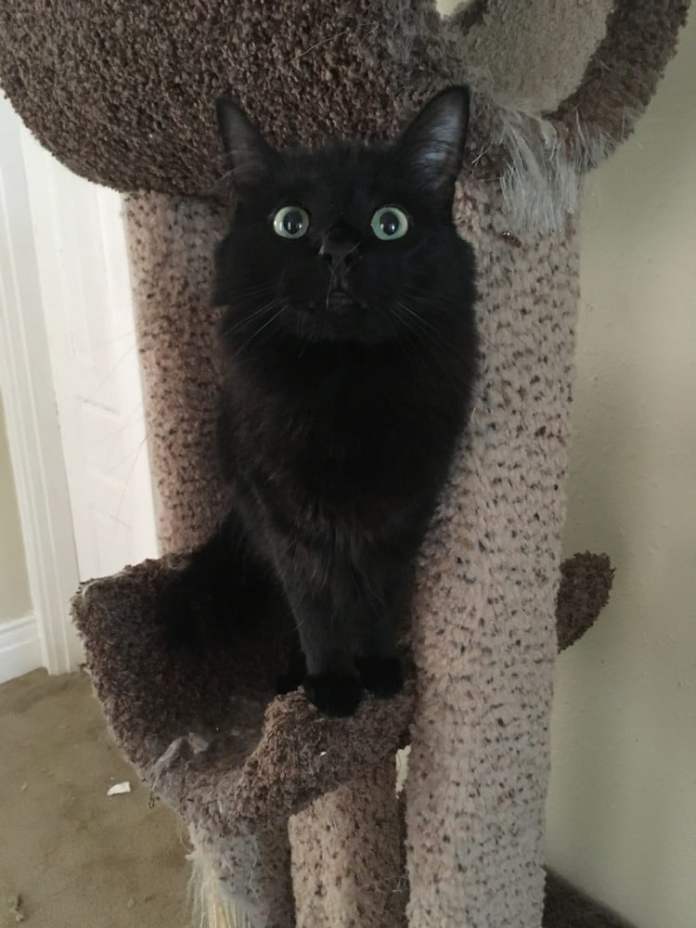 Lincoln, like all cats, loves to jump, run and stand on its hind legs, begging for food.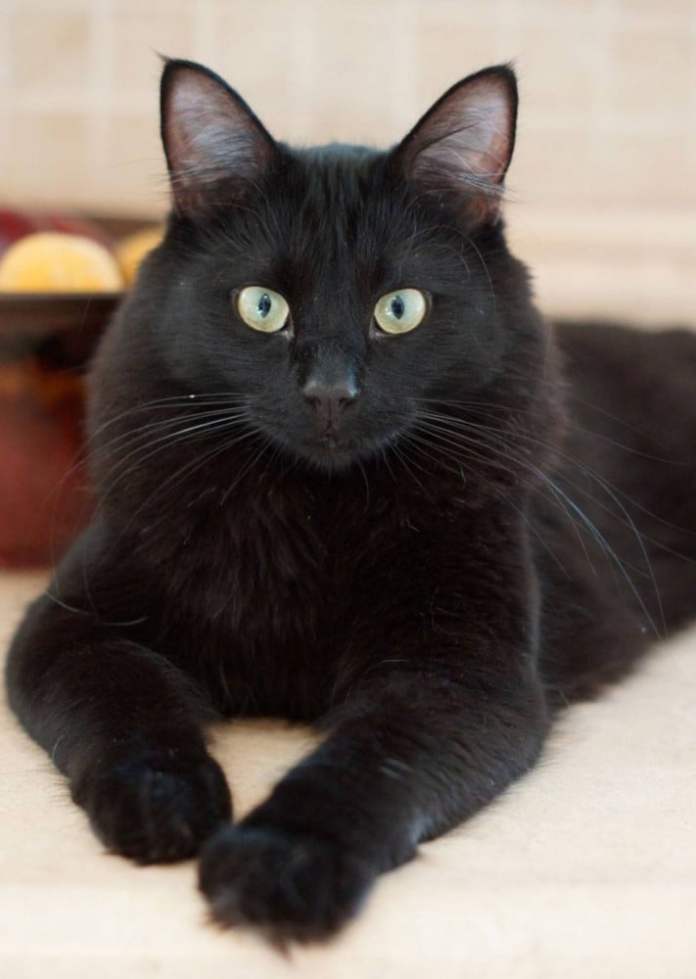 Lincoln stayed with Bobbie. It is a vivid confirmation that you should never give up, even if it seems that everything is useless.