Summer, heat, and on the side of the road lies a little fox cub, who has no one left in this world. It was very difficult for it to move because of its broken hind legs, and it was very thirsty because it had not seen water for several days.
Fortunately, at that time a man was driving his car, who noticed the animal. He immediately stopped to help the baby. The man took the cub to the veterinary clinic. There, the fox was given five injections, a plaster was put on its paws, and got rid of the parasites with which the baby was covered. When all the procedures were done, the man took the animal to his home.
A kind man had a German shepherd at home, who perfectly accepted a new pet.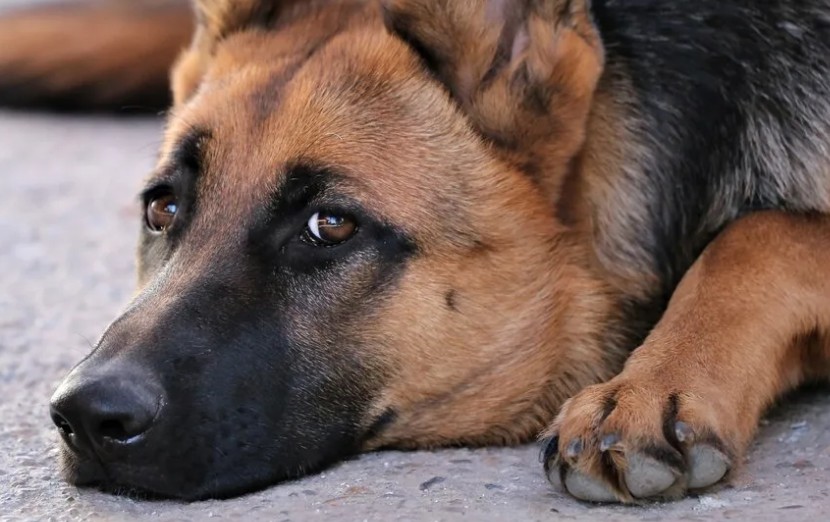 After all, the fox cub was not like its relatives. Its color was gray-brown and resembled just the color of a shepherd dog and it did not even know how to snort. Most likely, the animal did not understand that it was a fox because when it was very young, its mother was killed by poachers.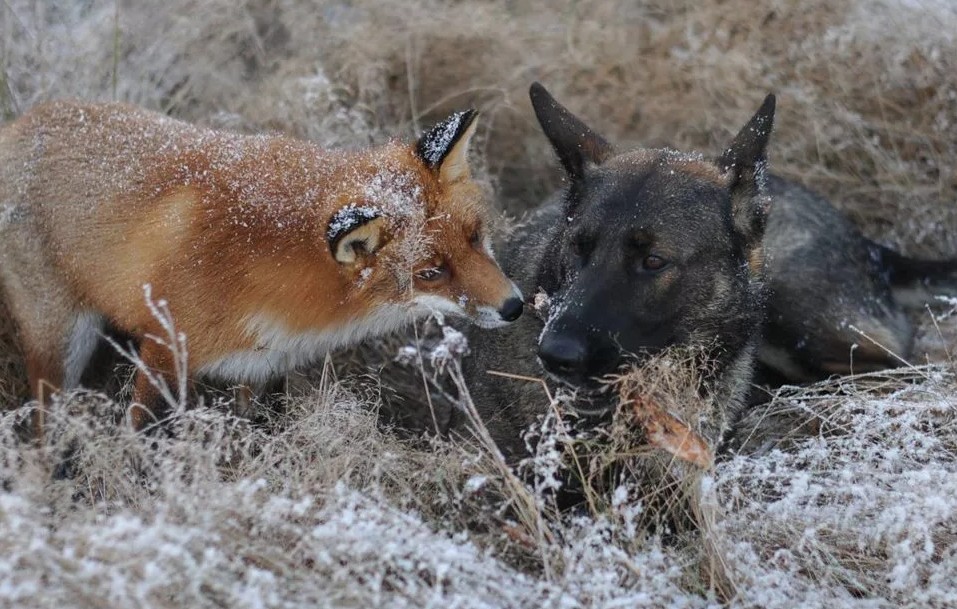 The fox cub quickly settled into a new home, turned from the wild into domestic, and the shepherd dog became its best friend.