A man who was passing by noticed a homeless cat and a dog sitting huddled together in the corner of a fenced football field. It happened in the state of Virginia.
This person either told someone about the animals or wrote on social networks, as Angelina Bard and her daughter became aware of them. They decided to help the pets.
« We love the animals very much, so we decided to act. Moreover, coyotes sometimes appear in our area, which can attack the poor animals, » the woman said.
However, when Angelina and her daughter came to take the dog and the cat, they could not do it, because the dog began to growl at people, protecting himself and the cat. And the cat at this time continued to sit in the same place.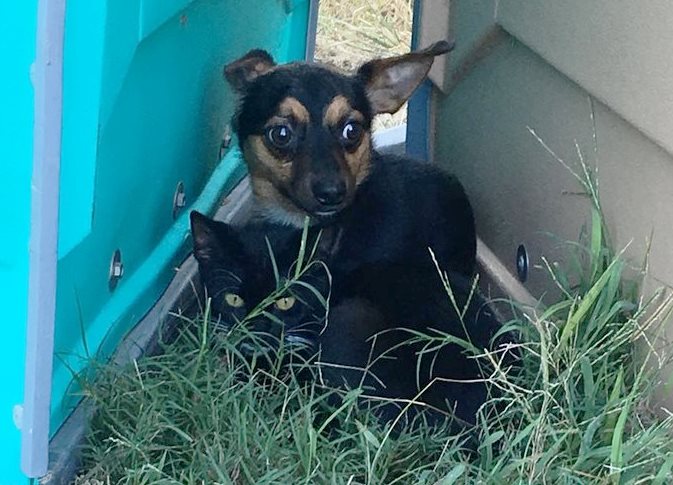 Then the woman called animal control. The arriving officer was able to carefully catch the cat and dog. After that, they were taken to the vet.
After examining the animals, the doctor said that they were healthy, only the dog was very scared. At the vet clinic, the staff decided to leave friends together, so they sat next to each other all the time.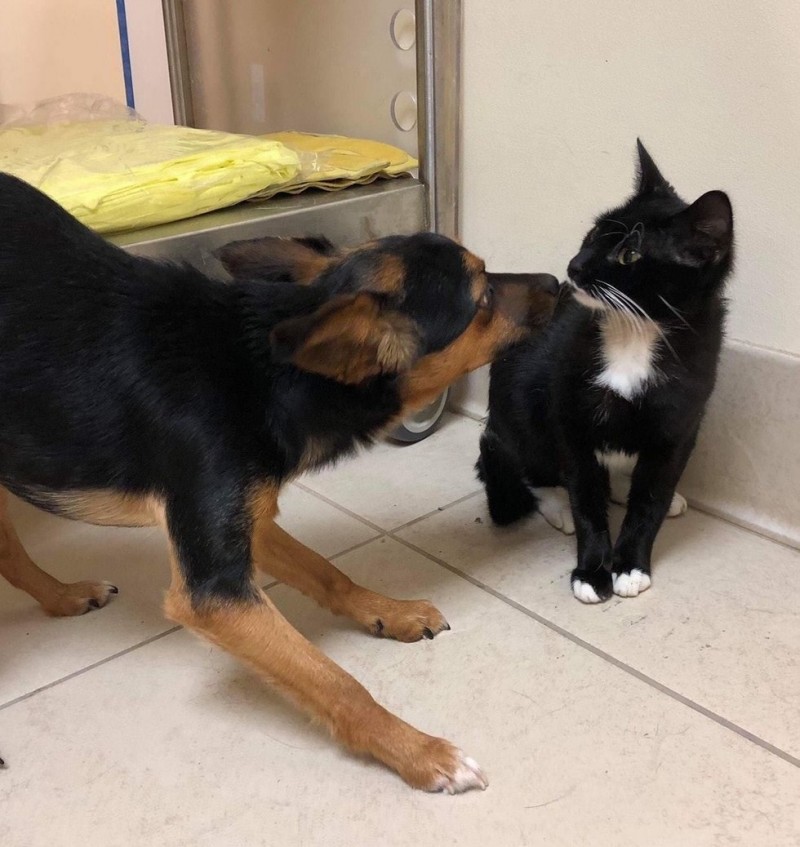 Animal rights activists soon found out about unusual friends and decided to help them find a new home. It was much more difficult to do this, because they wanted both pets to be taken into the same family.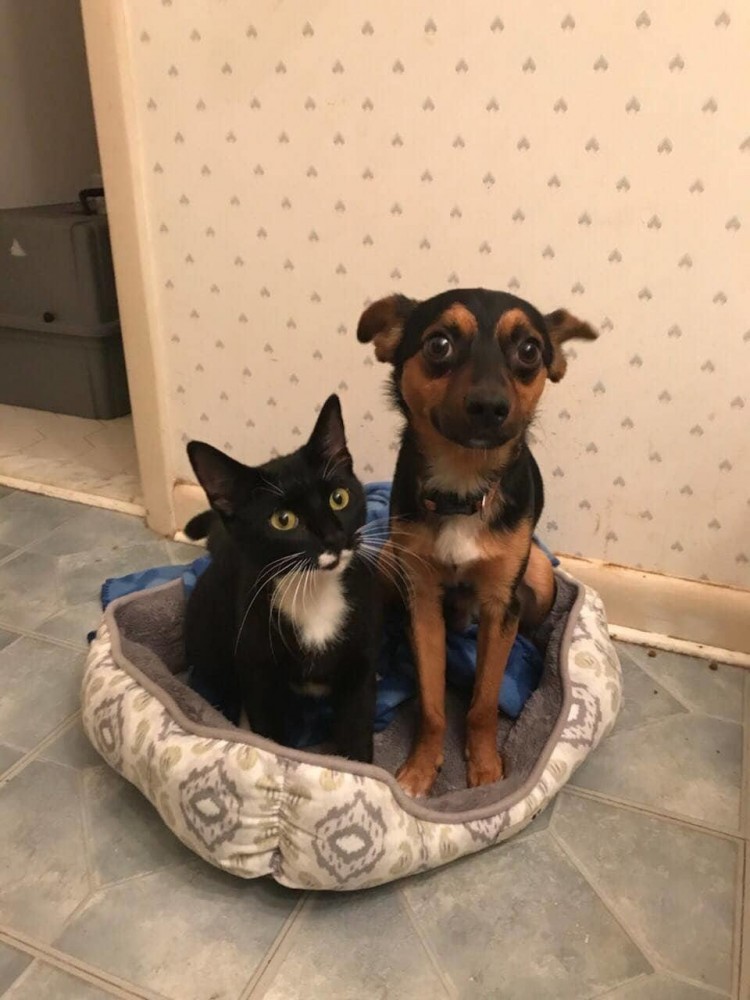 « It is clear that they are strongly attached to each other. They look so cute together that we don't have the strength to separate them. »
The dog, which turned out to be a chihuahua cross, was named Hermes, and the kitty was named Marta.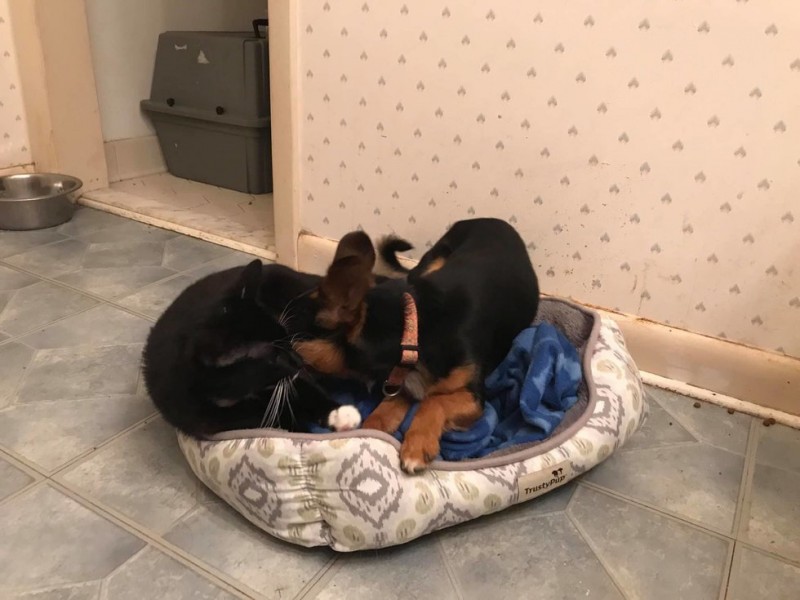 Hermem turned out to be very kind and shy. He was not shy only of Martha, they even slept side by side.
At the moment, the animals live with temporary owners. Soon they are going to be sterilized and then look for a permanent family that will take them both. The volunteers are confident that they will be able to find exactly one owner for both pets.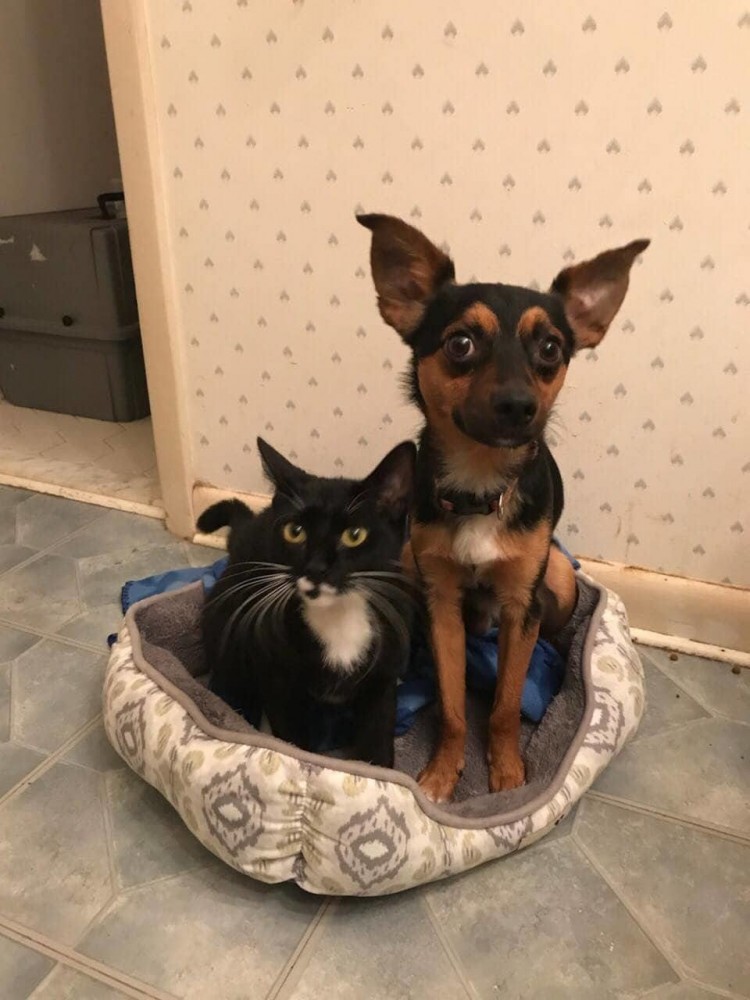 It is unknown how the animals became friends. Maybe they used to live in the same family, or maybe they met on the street. One thing is known that they are really close.