Passing by the frozen construction site, the woman heard a plaintive squeal. On the other side of the metal fence was a tiny puppy. The woman could not get the baby on her own, and she called her husband, who helped to cope with this task. The puppy turned out to be a girl with a muzzle resembling a bear cub. The woman could not resist such a cute creature and decided to take her home. The husband did not resist the desire of his wife, but he set several conditions. The wife had to vaccinate the puppy and take care of the pet.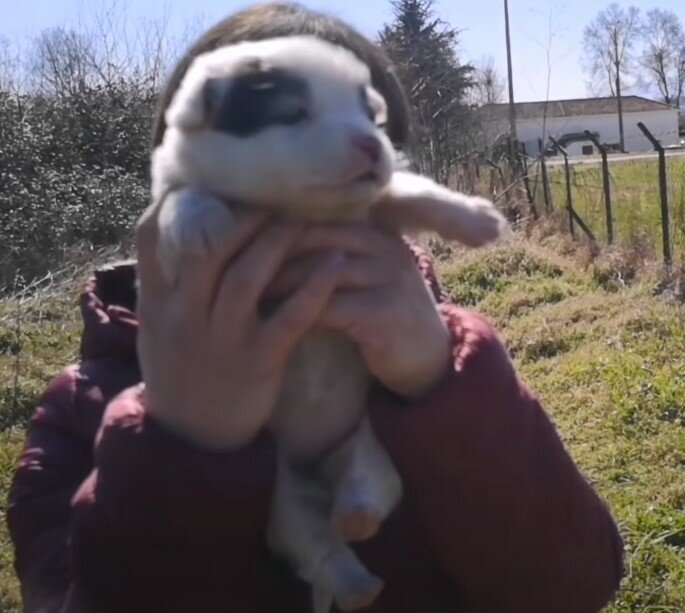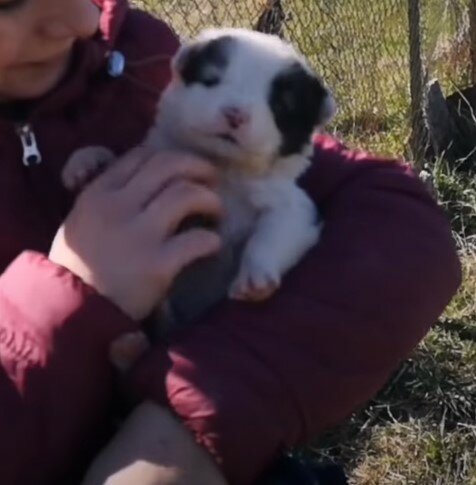 From the construction site, the couple went to the veterinary clinic, where the baby was given all the necessary vaccinations. And on the way home, the family stopped by an animal store to buy the puppy food and accessories, and toys necessary for her development.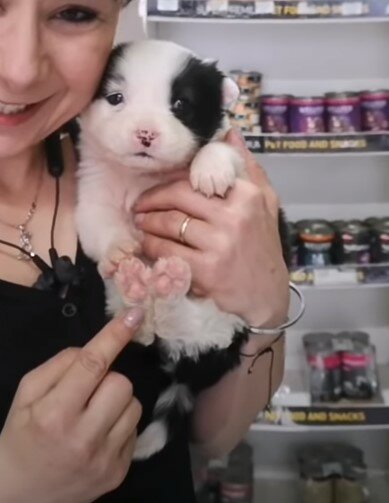 The dog quickly settled into her new home. She loved to eat and actively spent her day. She learned to execute the first commands after 2 months. Also, the animal quickly got used to the toilet on the street and she had no problems communicating with other animals.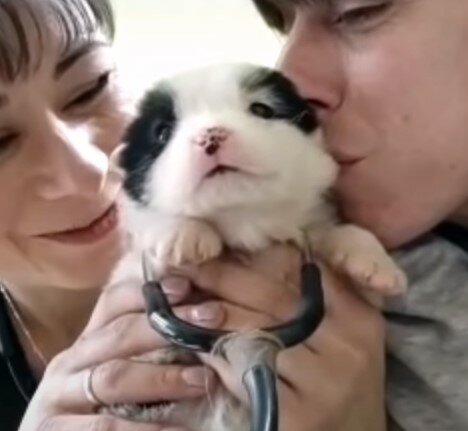 At first, the husband was indifferent to the new member of their family. But gradually he became attached to the little foundling and now he is happy to go for walks with her.
The couple have never regretted their decision to shelter the dog at home.