It was cold and rainy outside that day. One of the residents of a multi-storey building decided to throw out the garbage. Near the containers, she heard meowing. The woman turned out to be not indifferent and began to look for a place from where the plaintive meowing was heard.
She was stunned when she realized that the crying was coming directly from the dumpster, in which there was a cardboard box sealed with duct tape. The woman pulled out the box and opened it very excitedly. Inside was a cat without eyes and seven kittens. The kitty raised her head and began to inhale the air greedily. Of course, the woman could not leave this mother with the kids on the street and took them to her shed. Even if it wasn't a house, but it was dry, warm and no one would harm.
Then the savior reported her to find the volunteers. They came and took the cat family. First of all, the volunteers took the cat and kittens to the vet clinic.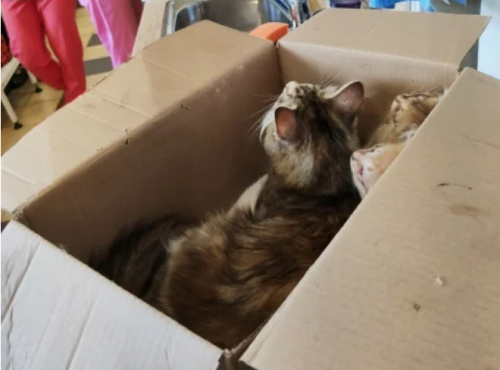 There the veterinarian examined everyone and took tests. The kitty turned out to be very trusting and affectionate. It also turned out that the mother cat has a congenital gas defect. This meant that the pet would not have survived on the street, which means she was at home. Tests have shown that the cat and some kittens have an infection. In addition, the cat was diagnosed with mastopathy. It was impossible to feed her kittens further, they prescribed a course of pills.
After this story was published on social networks, many people began to help with money. And there was also overexposure at home!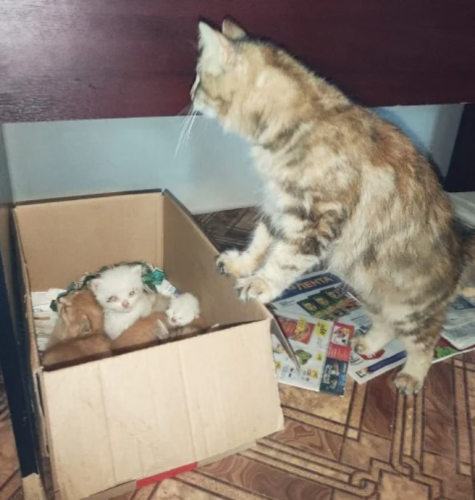 People who agreed to take a cat family for a while already had experience caring for babies and sick animals, so they agreed to treat themselves. The volunteers only had to bring medicines, food, and litter for the tray, take them to the veterinarian for an examination and start looking for owners.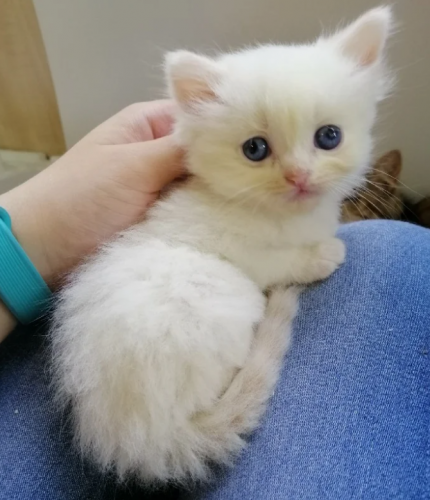 The kittens have already grown up, and the cat is going to be sterilized. This is how some kittens and their mother, who was given the nickname Vanga.