I have a German Shepherd dog. He is quite big and works with me at customs. Regardless of the weather, we go to the dog training ground with him every day. And it's usually difficult to get him out of there, he really likes to run.
But recently my Tornado ran for only 10 minutes and abruptly began to get ready to go home. It was very strange.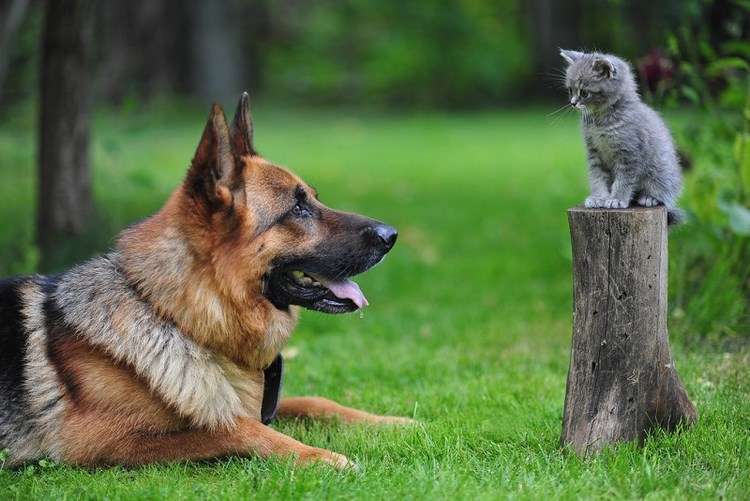 I noticed that my four-legged friend turns his muzzle away from me, and he definitely has something in his mouth. I took it from him, and it turned out to be a kitten! Still very tiny, very thin, dirty, it's already scary to look at him! I looked my dog in the eyes, I put the kitten in my pocket, and we went home.
First of all, I fed the baby. It didn't even know how to eat itself yet, I had to feed it from a syringe. Then I bathed it. All this time, Tornado was nearby and watched with bated breath. As soon as the kitten began to squeak, its savior shuddered.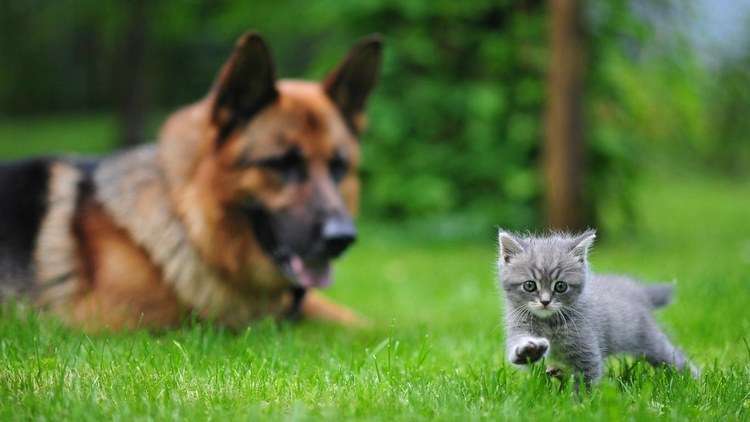 When I bathed, I was able to determine that it was a girl.
After the procedure, I wrapped the crumb in a towel and put it on a chair to warm up. Tornado came up, very carefully took the towel with the baby in his teeth, and took it to his place to sleep. There he lay down around her and lay still. While this miracle was sleeping, the dog looked at her, but later he dozed off.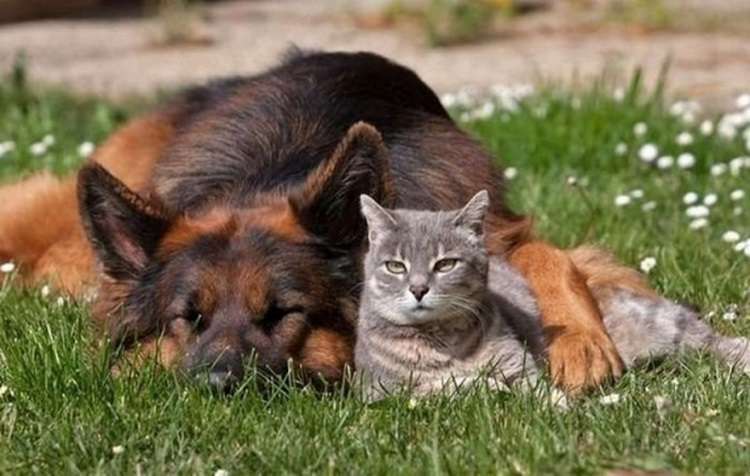 At the same time, I went to a pet store, where I bought a parasite collar, a tray, and a bowl. When I got home, I saw that the baby had woken up and was crawling on the floor, and a Tornado with a touching expression of his muzzle was crawling after her. Then I started picking up our new resident's name. I called it a Thunderstorm.
Now, this little hooligan is twisting ropes out of us! Tornado can't do without her, so we have to take her for a walk and to work with us. And the other day a neighbor came in, the dog is friends with him. And then he became jealous of Thunderstorm, took her to his couch, and did not let her out until the neighbor left.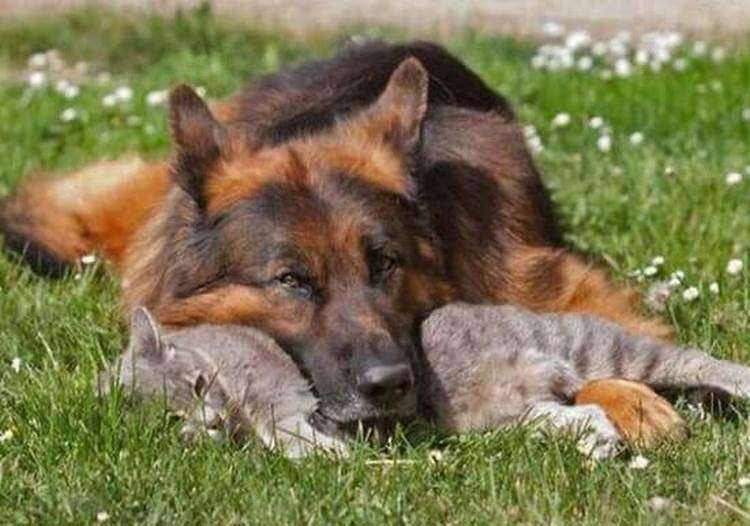 And some believe that there is enmity between dogs and cats!