A fluffy cat, wrapped around small kittens and warming them with its warmth, was noticed on the street. Caring passers-by were unable to leave the cute family to their fate — the cat and kittens were put in a warm box and taken to the nearest animal shelter.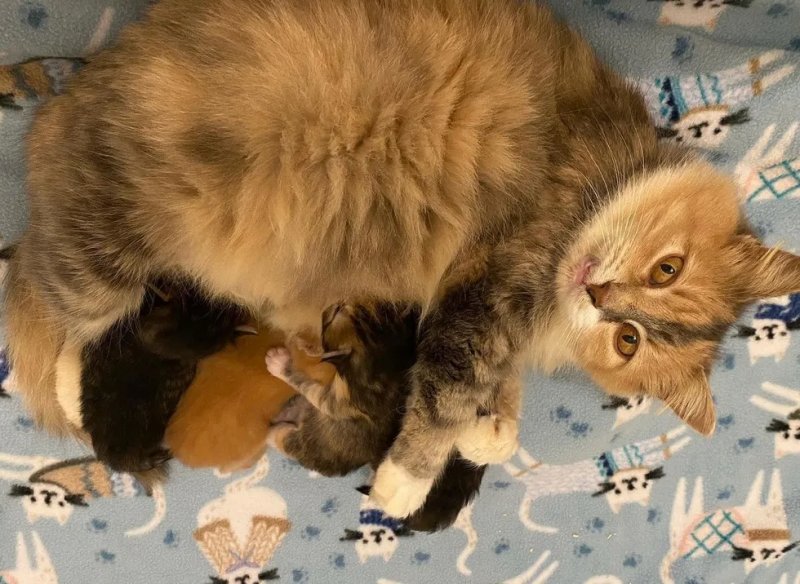 The volunteers chose the name Priscilla for the cat and immediately noticed its peculiarity – an incorrect bite and fallen teeth. Because of these defects, a seven-year-old cat's tongue is always slightly protruding from its mouth. However, such a feature does not spoil Priscilla, but only gives its originality.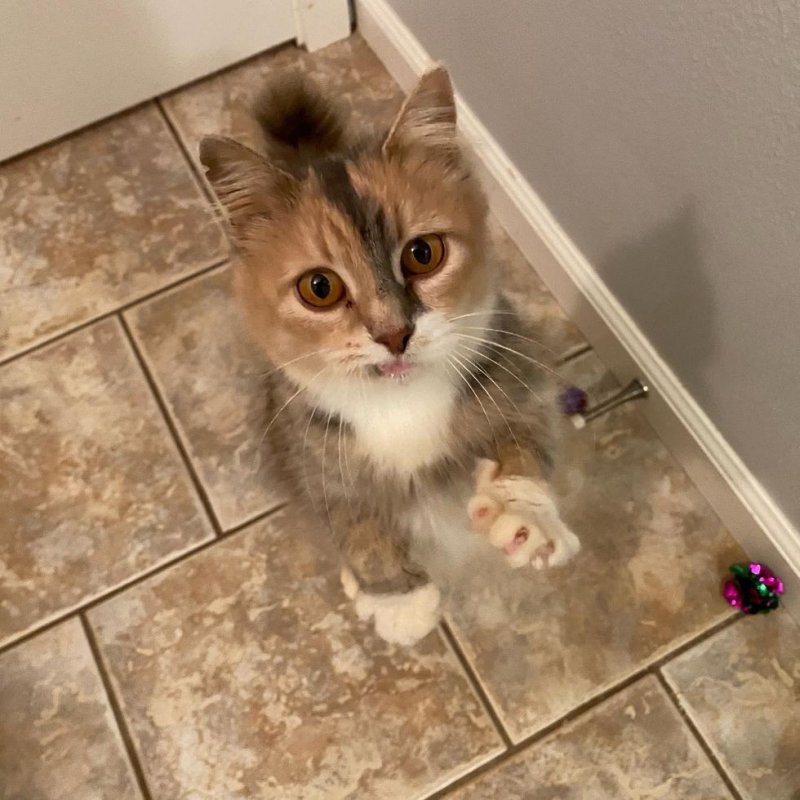 The staff of the shelter noticed that it took care of every kitten, was very attentive to the kids, and gave them a lot of time, despite the fact that the cat itself also needed care and treatment. Priscilla was also very gentle and affectionate to people.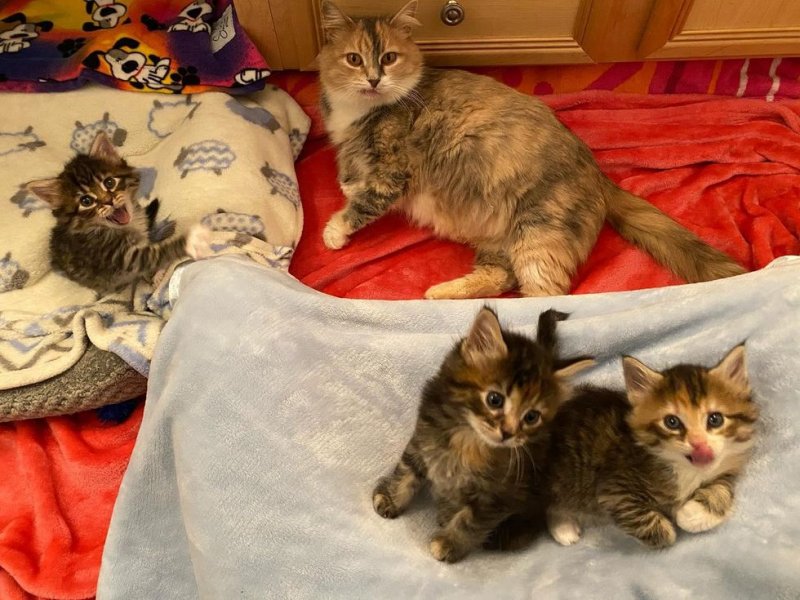 After the necessary treatment, the cat and its babies went to overexposure. A girl named Kayla took care of the family and soon both the cat and kittens got used to her.
As soon as the kittens got a little stronger and stopped needing their mom every moment, Priscilla also showed itself as a very active and playful cat. It thoroughly enjoyed both the rest, as well as the tenderness and care of its current owner.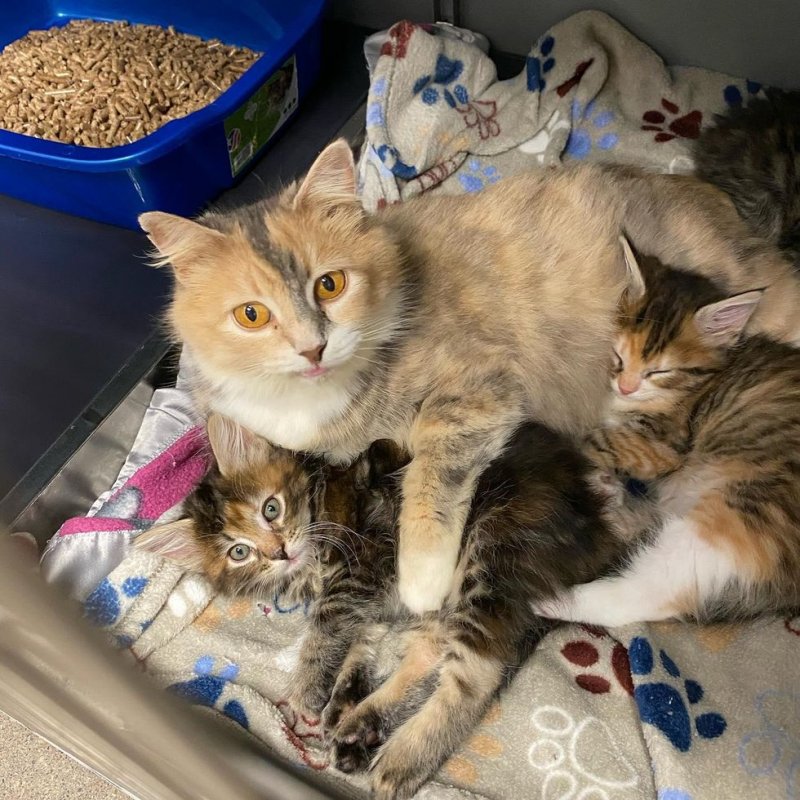 All kittens have already managed to find new owners, and they went to new homes, now animal rights activists are looking for a family for Priscilla, and it looks like the cat is waiting for the day when it can find a family with impatience.