Many animals, like humans, sometimes require solitude and rest away from everyone. But that's not true of a dog named Stanley.
As a puppy, Stanley ended up in one of the zoo shelters in New Zealand. It was there that he met a man named Sam, who became his new family. For a year and a half of living at home, Stanley not only overcame his fear of people but also became a real sticky.
At first, he did not leave the new owner at all, constantly demanded to hold his paw, and even slept with Sam. The weasel from the owner was very comforting to the dog, but such overzealous attention could not but cause trouble.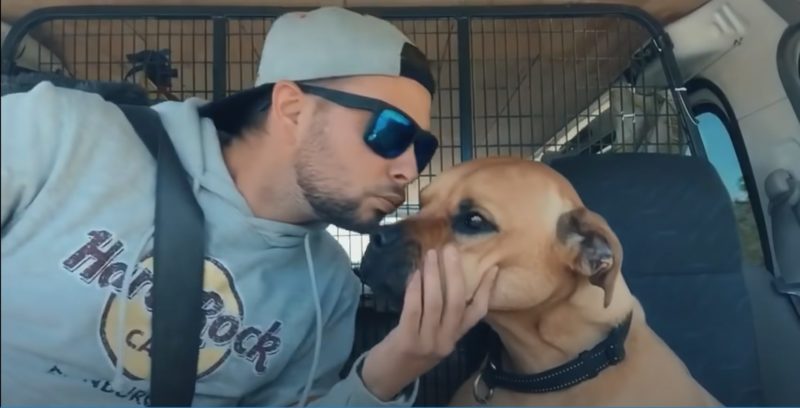 The man remembered well the first meeting with the puppy – he helped at the shelter and periodically walked the local dogs. So the man met two six-month-old puppies, one of which was Stanley.
The first trip home for the dog was a real shock, the puppy was very scared, afraid to get out of the car. At first, the dog was even afraid to approach his bowl of food, but over time, the dog adapted a little and began to eat.
Stan became very attached to the owner, he even slept in the owner's bed and always lay down to touch the man.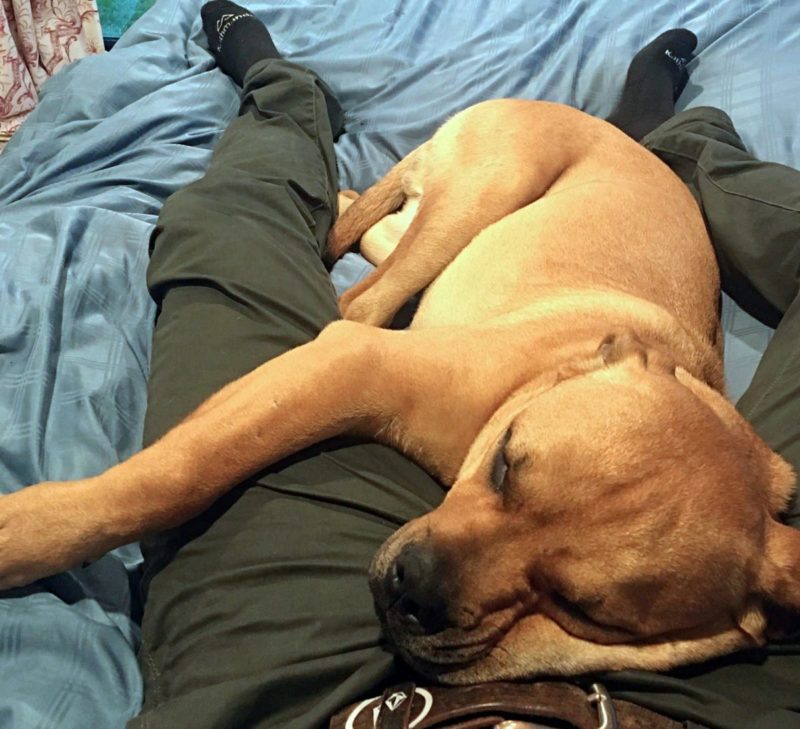 As soon as Sam changed position, the dog woke up and crawled closer again. The dog has grown and become more self-confident but has not lost the habit of always looking for contact with the owner.