Many famous football players have long patronized various charitable organizations. They collect impressive sums and invest their funds to help those in need.
The current cup is held under the auspices of helping homeless animals.
The players of the Dynamo football team appeared on the field in full force before the start of the game, but not alone! Each player carried a pet dog of the shelter in his arms. This idea was supposed to give the dogs a chance to get their home and loving owners right now.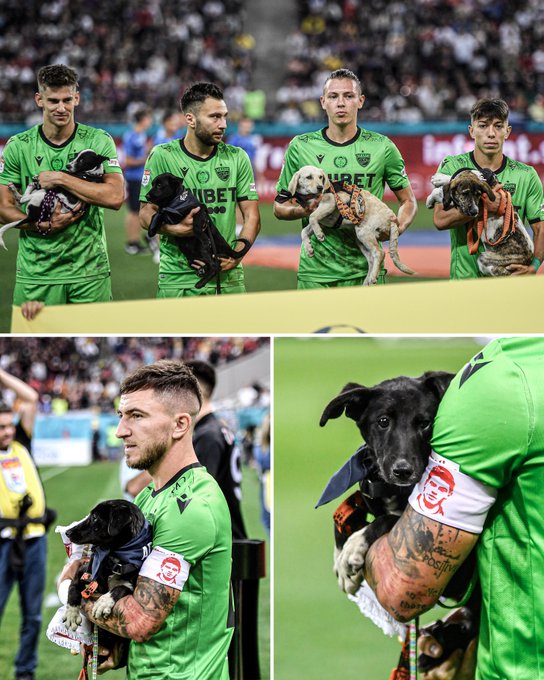 On the collars of each animal, there were signs with names, so those future owners could point out their favorite pet. Although football fans probably remembered players who carried dogs around the arena with honors.