Tido arrived in a terrible state at its new home. A puppy suffering from a serious illness was supported by his owner and his dog.
Going to the shelter, Mia could not resist the little dog sitting sadly in the kennel. She knew immediately that she had to go back with him. « Tido was trembling with fear, » she told the Dodo.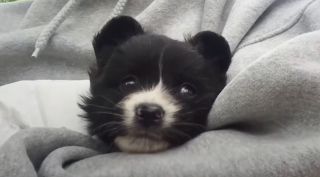 Driving it home, Mia didn't know who was most happy to welcome it, she or her dog Sola. From their first meeting, the female border collie became attached to a new member of the family. « Sola behaved as if she was her mother, » the owner of the dogs explained. In the end, Tido followed its « new mom » wherever she went.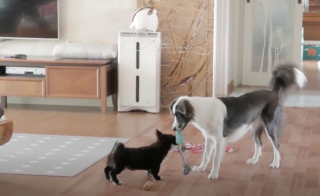 Until the day when…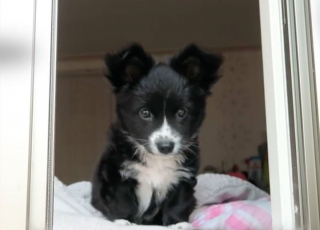 Sola was always there for Tido
Their relationship was suddenly interrupted after the puppy fell ill.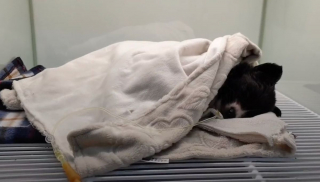 The puppy spent 5 days with its new family before it started having severe seizures. Mia immediately took her little protégé to the vet. Alas, the diagnosis was not happy. Tido contracted Carre's disease, a serious and contagious viral disease. According to the veterinarian, the dog had only a 5 % chance of survival…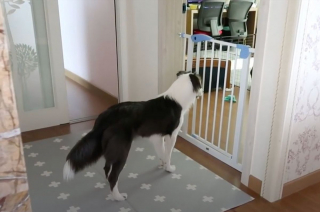 Therefore, Mia was very careful with it and was forced to isolate it to protect Sola. But this separation did not prevent the dog from being near her younger brother.
« Sola and Tido couldn't see each other for a while, but Sola continued to support Tido in her own way. Sola stayed and waited all day outside of Tido's bedroom,  » Mia said. « Sola's expression told me,' I can't say goodbye to Tido yet.' »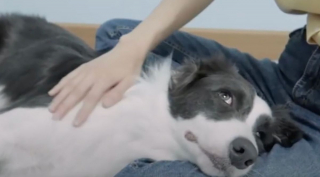 Close-knit family
After 3 weeks of treatment, Tido, fortunately, recovered! « I felt that a real miracle was happening to us. As soon as I opened the door to Sola, she returned to it,  » the owner was excited.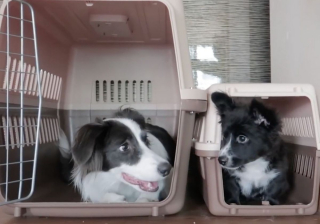 Tido is doing well today, and it is glad that it found Sola. The couple absolutely no longer breaks up. « This experience changed the lives of Sola and Tido, » Mia said. « Now we are creating a family »  »