A touching story happened in Malaysia, which touched the entire Internet. Arif Ihram (a resident of Malaysia) found a beautiful stray kitten. This discovery influenced his life and gave him happiness.
The spouses are tired of the prohibitions associated with covid-19. There were no entertainment and opportunities, the couple became bored, so they decided to get a pet. This story attracted the attention of the popular publication World of Buzz.
Immediately after the couple picked up the kitten, he became a full-fledged member of their family. What was the surprise when the couple saw the note that was attached to the kitten? The author of the note was a little girl.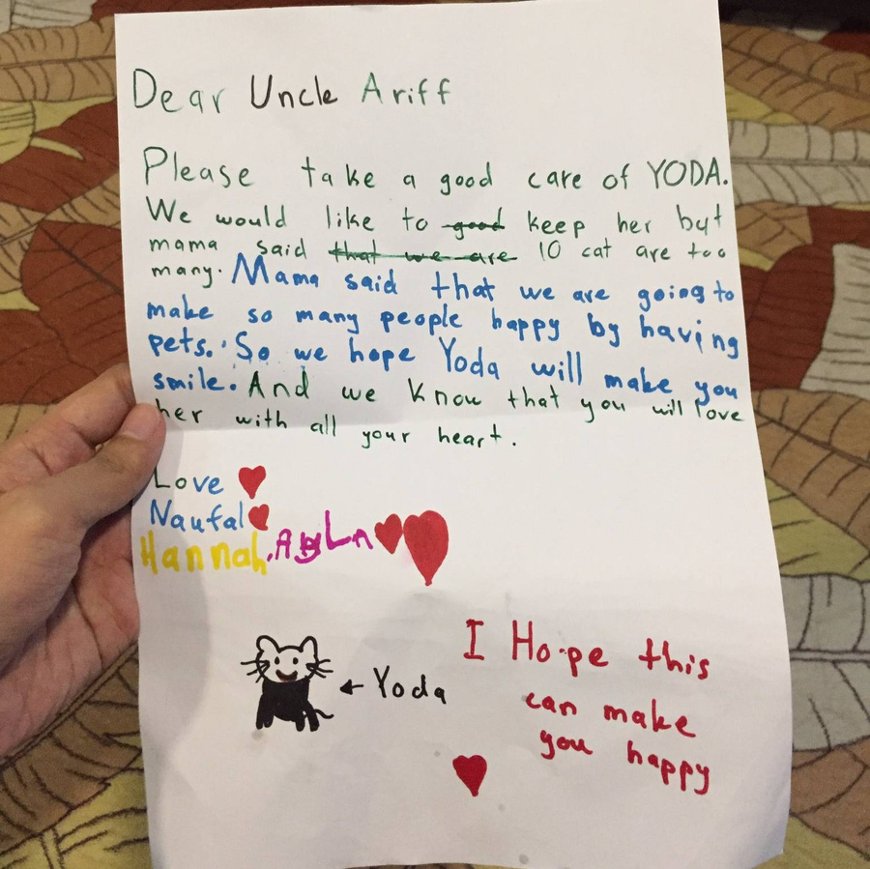 《Dear Uncle Ariff. Please take good care of YODA. We would like to keep her but mama said 10 cats are too much. Mama said that we are going to make so many people happy by having pets. So we hope Yoda will make you smile. And we know that you will love her with all your heart》.
This story touched many netizens. The kitten lives in the house of Ariff and his wife and pleases them with its affection and cheerful disposition.