The lost kitten was walking along the sidewalk and meowing, trying to find its family. The mother and daughter saw the kitten and began to look everywhere for a cat or other babies, deciding that the baby just ran away too far from its mother. The search was not successful and the question became what to do with the baby because they could not take it to their home in any way. It was also impossible to leave the kitten on the street – it was already getting dark, there was a lot of traffic on the street and there was a high probability that the baby would get hit by a car. It was also unsafe to go to people's homes and look for new owners in this area.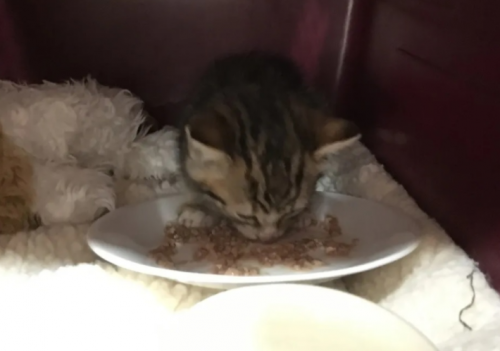 A woman driving by came to the rescue – an alarmed mother and daughter with a small kitten forced her to stop and find out what had happened. So the baby, who received the name Kreshana, had a new owner. In the woman's house, the kitten also found a new mother – the dog Rоxy.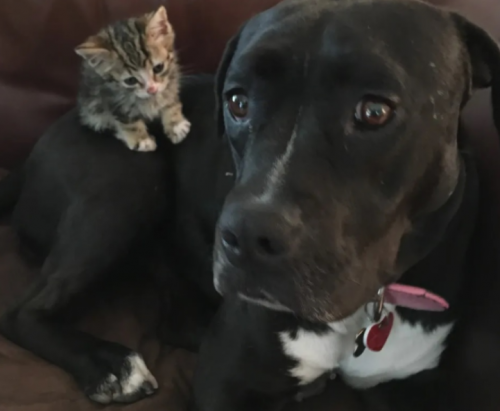 After the vet checked the kitten and allowed the woman to take it home, the new owner immediately decided to show it to her dog. The woman was not afraid of aggression or jealousy from Roxy, on the contrary, she was sure that the restless baby would become a good friend to it. The kitten took Roxy as its new mother and every day their sincere affection and sympathy only strengthens.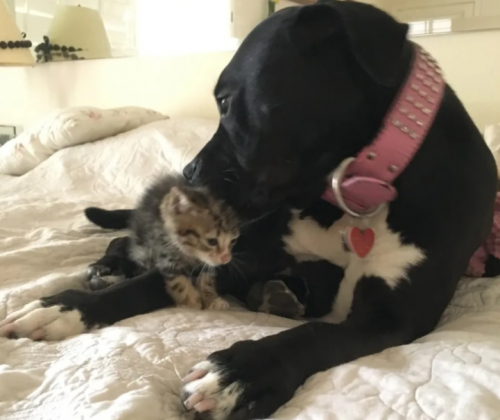 The dog has completely got used to the role of mother, it not only takes care of the kitten but also gives it a lot of love, which the baby needs. Kreshana's favorite activity is to curl up next to its mother and sleep peacefully or crawl on its back. The dog does not mind such games at all, it even allows the playful baby to hunt for its tail. The affection between animals is simply huge and completely refutes the stereotype about the impossibility of friendship between cats and dogs.